Argentina players unfurl banner claiming Falkland Islands ahead of Slovenia friendly
Last Updated: 08/06/14 9:43am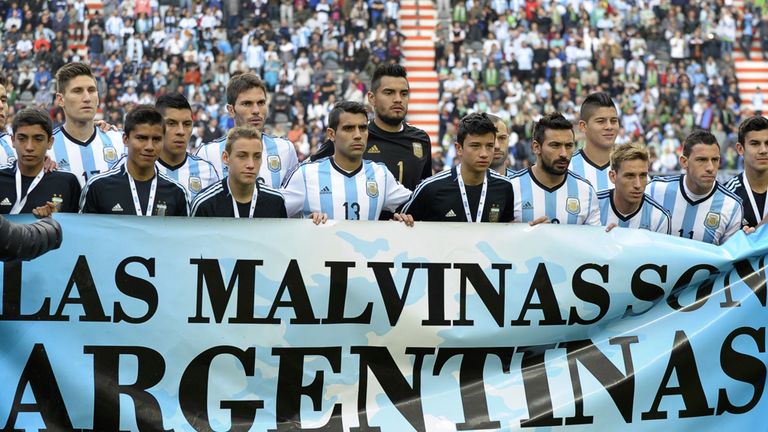 Argentina's footballers inflamed their rivalry with England by unfurling a banner claiming sovereignty of the Falkland Islands on Saturday.
Ahead of their 2-0 friendly victory over Slovenia, the squad unveiled a banner which read: "Las Malvinas Son Argentinas" (The Malvinas are Argentinian).
The banner is regularly put on show before Argentina's games but with the World Cup looming it has put the gesture in the spotlight.
The South Atlantic islands have been ruled by the UK since 1833 but Argentina claims them and in 1982 attempted to seize control, sparking a brief but bloody war.
Thirty-two years on, there is still political tension over the islands.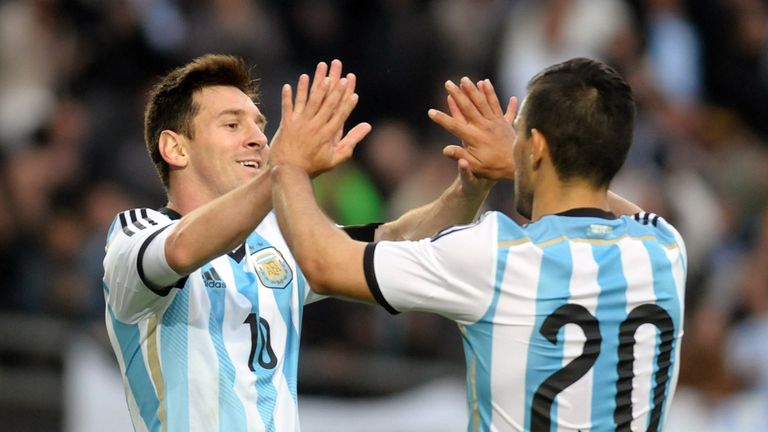 England and Argentina are unlikely to cross paths at the World Cup in Brazil, unless they both reach the semi-finals.
On the pitch Ricardo Alvarez and skipper Lionel Messi both scored.                           
"We are going to Brazil with a lot of desire," Messi said. "We are going to fight to come back with the World Cup.
"We are a very strong team. We have been playing well for a while and gaining confidence.
Argentina kick off their tournament against Bosnia on Saturday.