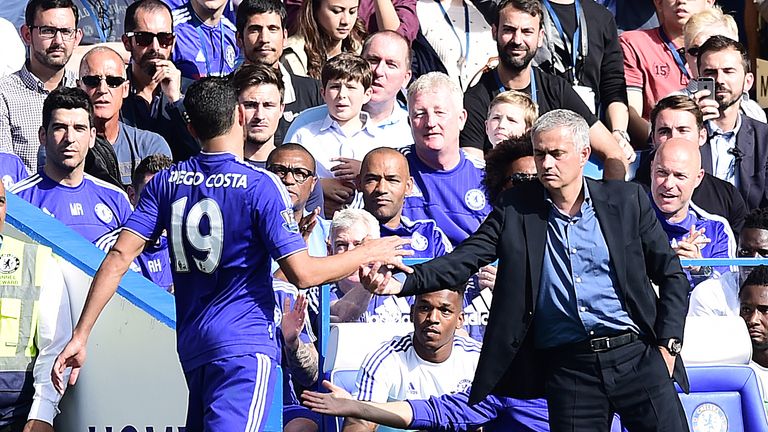 Chelsea manager Jose Mourinho was quick to defend "man-of-the-match" Diego Costa following the 2-0 victory over Arsenal in the London derby at Stamford Bridge.
Gunners boss Arsene Wenger slammed the striker after the game and said he should have been sent off twice.
Costa was involved in a controversial incident at the end of the first half when he clashed with Arsenal centre-back Gabriel. The pair were both booked after a fracas in the area and Gabriel was then dismissed by referee Mike Dean moments later for appearing to flick his leg at Costa as they retreated to the halfway line, sparking an angry response from the defender.
Wenger also claimed Costa should have been seen red after he caught Laurent Koscielny with a flailing arm and chest-butted the Frenchman - but Mourinho insisted his player did not deserve a red card and nominated him as the man-of-the-match before praising his attitude to the game.
Mourinho said: "If you want to speak about Diego Costa with me, it is just to say he played how he has to play and that's why you have full stadiums and you sell to televisions around the world for millions and millions because the game has to be played like that.
"That's why tomorrow I go for what I consider comparable in terms of dedication and passion, to New Zealand against Argentina [in the Rugby World Cup]. I go tomorrow because I love it. Fantastic Diego Costa."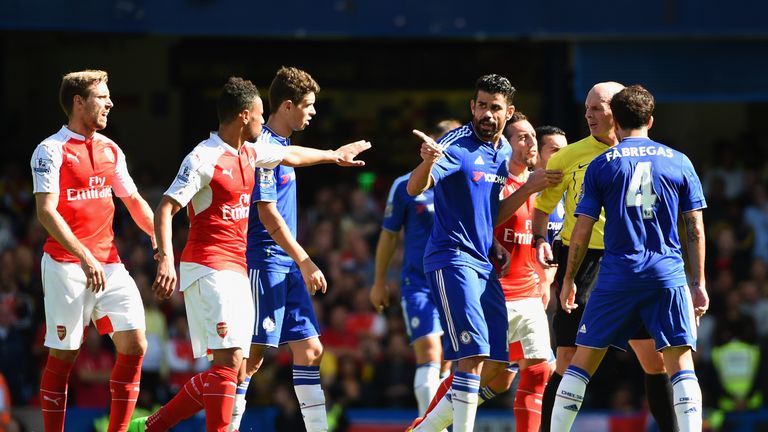 Mourinho also took a swipe at Arsenal, claiming they lacked "emotional control" after finishing the game with only nine men after Santi Cazorla was also red-carded for a second bookable offence in the second half.
He said: "I played my first derby in September 2000. Benfica against Sporting. And I told my players before the game that to win derbies you need emotional control. Without emotional control, forget it, you won't win.
"I played derbies in Portugal, in Spain, in Italy and in England again. Every derby, you don't win without emotional control. It's a basic thing of the game."
Chelsea started with captain John Terry on the bench but Mourinho again played down any rift.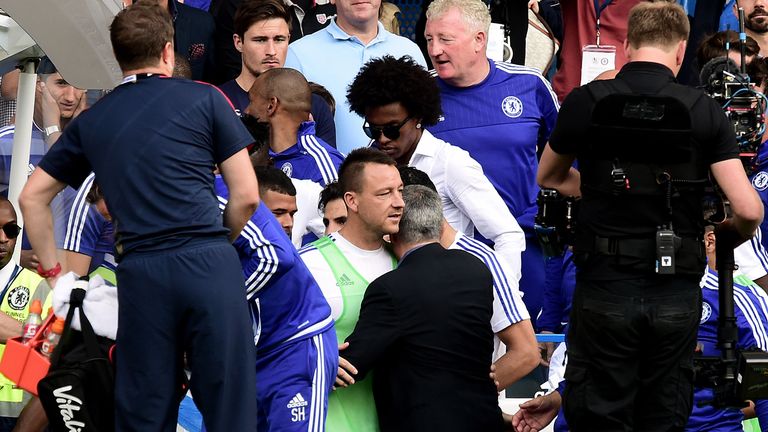 He said: "John Terry doesn't need me to speak with him because he knows what I feel, what I think.
"He knows that if I have to choose one out of 25 to be my man he is the first. He knows that I care about him, as a person, as a player. He knows that nothing is at risk.
"If you want to paint a dark picture, I ask you please don't do it because it's not the reality. He's in great condition and in a great situation with the manager and with the club."