Top ten breakthrough stars of 2014/15
There is nothing more exciting than spotting a player with all the talent to become a major force, and Daniel Storey plumps for ten under the age of 21 who are ready to hit the heights this season
Last Updated: 22/07/14 1:15pm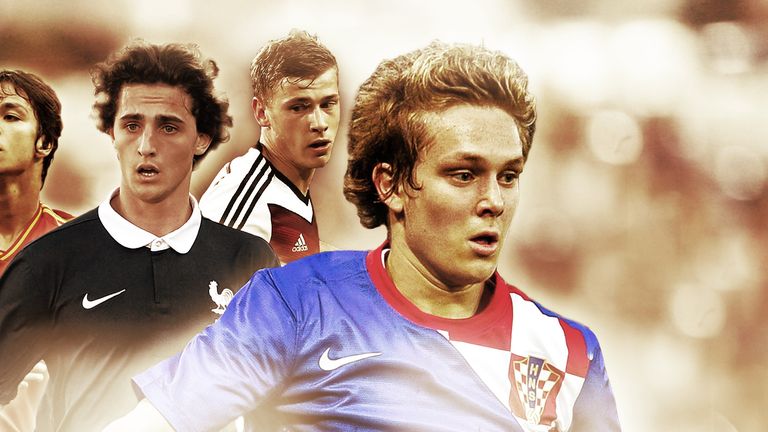 10) DORIA (BOTAFOGO)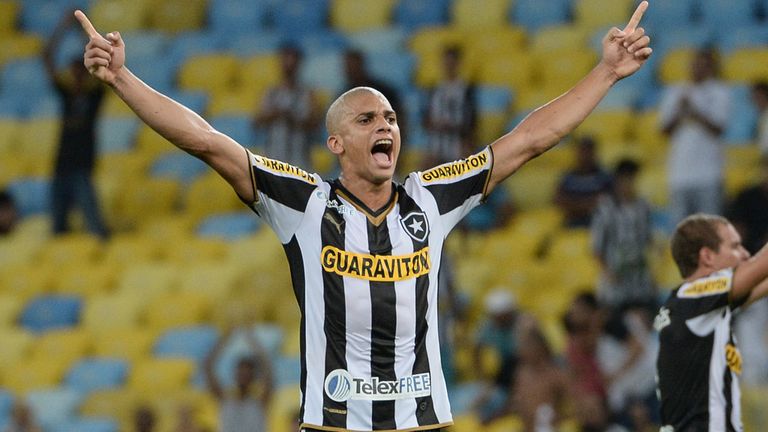 Given the shambles on show during the World Cup semi-final, Brazil will be relieved to hear that, in Doria, they potentially have the perfect long-term partner to Thiago Silva in central defence. This one does not go wandering onto the left wing when things get sticky, either.
Captain of Brazil's Toulon Tournament-winning side in 2013, Doria joined Botafogo at the age of 12 and is now a key part of their side despite still being just 19. He also has a senior international cap to accompany plenty of interest from abroad.
Serie A seems the most likely destination (both Juventus and Udinese have expressed an interest), but the likes of Porto and Benfica must also be considered as likely candidates to bring him to Europe. Watch this space.
9) OLIVER TORRES (PORTO, ON LOAN FROM ATLETICO MADRID)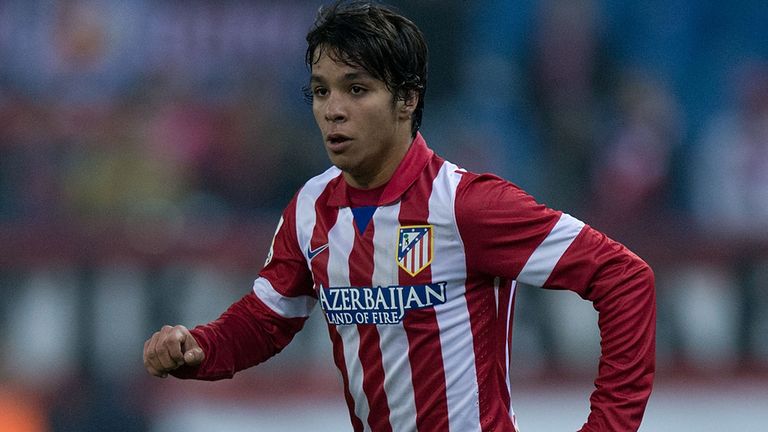 Loaned to Villarreal for the latter stages of last season, when Diego Simeone considered experience more important than the exuberance of youth in Atletico's title run-in, Torres has now been loaned out to Porto for the whole of this season - a move that will at least see him play regular football.
A natural playmaker but with a slight frame, Torres possibly suffers slightly from his nationality - he is at the back of a long line of Spanish midfielders waiting for an international chance, with new £28million Manchester United signing Ander Herrera still waiting for his first cap.
Inevitably compared to Andres Iniesta (and labelled the 'Miniesta'), Torres is a midfielder with a wonderful knack for the simple pass, only to surprise you with something more adventurous so wonderful that it makes you wonder why he ever bothers to play it short.
After struggling to hold down a first-team place at the Calderon, it will be interesting to see how big an impact Torres can have in Portugal. It could be the making of him.
8) RYAN GAULD (SPORTING LISBON)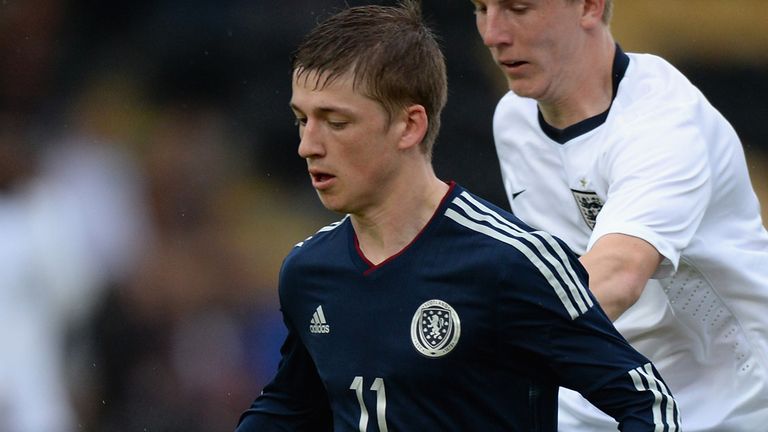 Scottish youngsters do not often move abroad to play football, so when Sporting Lisbon slapped a £48m buyout clause upon the head of £2m signing (and 18-year-old) Gauld, eyebrows were obviously raised. Then again, it is not that often that a Dundee United player gets compared to Lionel Messi.
With Sporting competing in the UEFA Champions League group stage and hoping to sustain another title bid, Gauld may have to bide his time in order to force his way into Marco Silva's first-team plans, and Scotland manager Gordon Strachan is yet to be fully convinced that this is the right move.
7) LUCAS PIAZON (CHELSEA)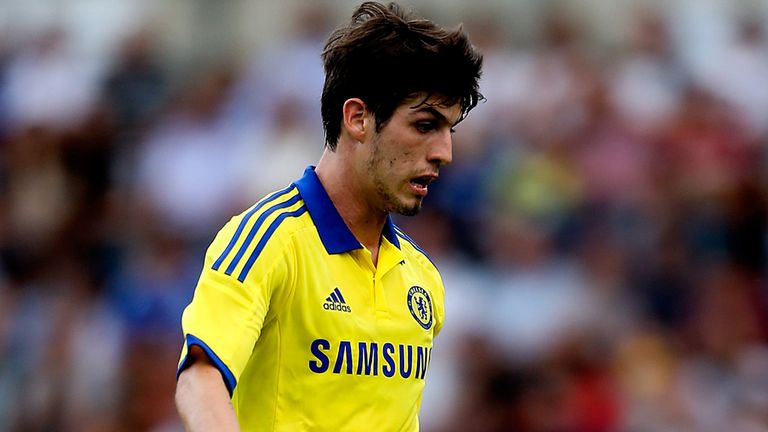 In many ways, Piazon is the poster boy of Chelsea's FFP-satisfying stockpiling methods. Secured on a pre-contract agreement in 2011 when aged just 17, the forward has played on loan at both Malaga and Vitesse Arnhem, registering only 15 minutes of Premier League action. Now 20, the star of Brazil's Under-17 team has not made the step up to any of Brazil's more senior sides, and faces a crucial summer for his future development.
Another loan seems likely, perhaps this time in the Bundesliga.
6) RICHAIRO ZIVKOVIC (AJAX)
The youngest player on this list at just 17, Zivkovic signed a deal in March to leave Groningen for Ajax after turning down reported offers from Bayern Munich, Manchester City and Liverpool.
Ajax seems the perfect choice. Zivkovic can remain in the Netherlands for the rest of his footballing development, at a club famous for turning potential into the best it can be. Sixteen different players made league appearances for Ajax last season aged 23 or under, so the striker is in good company.
The last forward to transfer from Groningen to Ajax at a similar age? A certain Luis Suarez. Warm up that hyperbole machine.
5) AYMERIC LAPORTE (ATHLETIC BILBAO)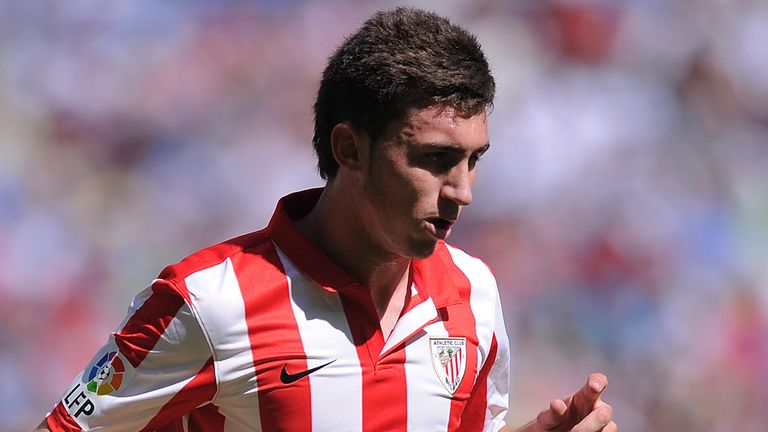 Only turning 20 in May, it has been a rapid rise for French-born Laporte since his Athletic Bilbao debut in December 2012, given the No.4 shirt less than a month later by Marcelo Bielsa. Three weeks after that, a new contract had been signed, including a €27.5m (£20m) release clause, and by April 2014 links with Barcelona and Bayern Munich had surfaced, a further contract extension signed.
One thing is for sure: another impressive season and a big-money move to a European giant would seem inevitable.
4) MAX MEYER (SCHALKE)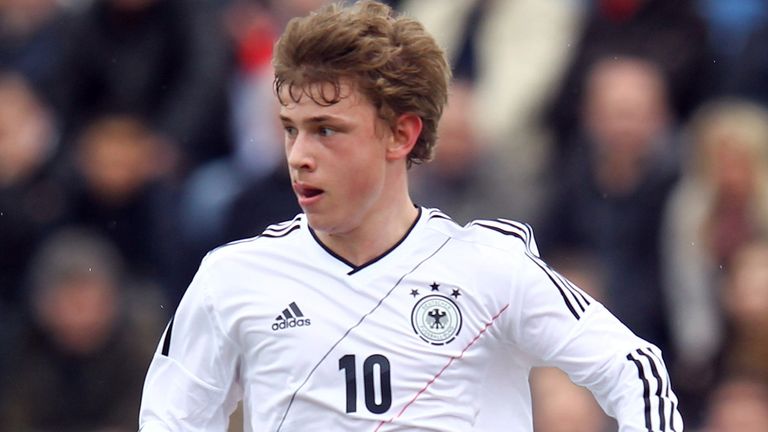 Thirty Bundesliga appearances for a team finishing third in the table, it is pretty easy to forget that Mayer was 17 years old at the start of last season.
There seems little doubt that the attacking midfielder will move on at some point. Following his Champions League display against Chelsea, there were reports that Jose Mourinho was considering lodging a €15m (£11.9m) bid, with Liverpool manager Brendan Rodgers rumoured to have made enquiries in June over his availability.
Before his inevitable move to Bayern Munich in summer 2015, therefore, we should appreciate watching a player that just seems to enjoy playing football, a fact he puts down to his love of futsal.
3) DOMENICO BERARDI (SASSUOLO, ON LOAN FROM JUVENTUS)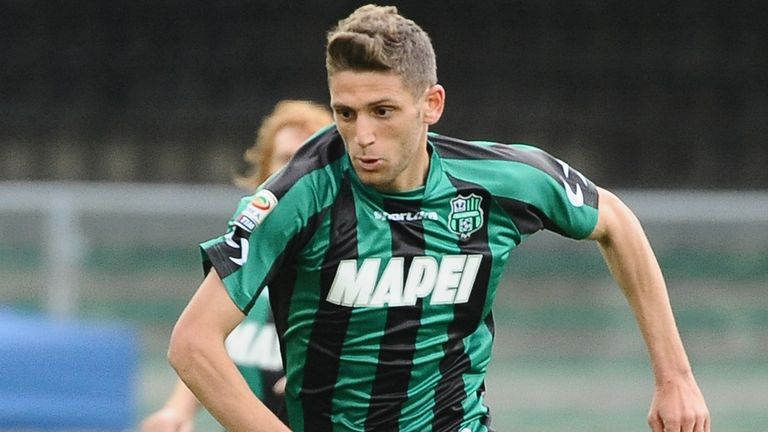 Within three months of Sassuolo's promotion to Serie A being confirmed, the inevitable had happened, 18-year-old forward Berardi joining Juventus on a co-ownership basis for a fee of €4.5m (£3.5m).
Remaining at Sassuolo on a season-long loan deal, few at Juventus could have foreseen quite how rapidly the youngster would take to life in the top league. Only six players scored more times as Berardi kept the small-town club on the big stage, including a fabulous first-half hat-trick away at Fiorentina. Thankfully for both player and club, he will remain for another season at least. Repeat his trick, and this is a talent that will be pushing for a start in bianconeri colours.
2) ADRIEN RABIOT (PARIS SAINT-GERMAIN)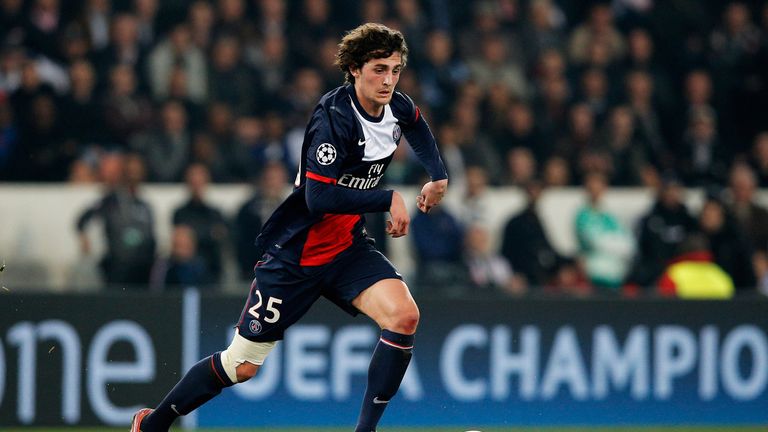 Despite only turning 19 in April and being forced to fight for a place in a Paris Saint-Germain's central midfield, which includes the likes of Yohan Cabaye, Blaise Matuidi, Thiago Motta and Marco Verratti, Rabiot still made 25 Ligue 1 appearances last season.
At 17, Rabiot became the first homegrown player to sign a professional deal at PSG after the arrival of Sheikh El-Khelaifi's billions, and that makes him a favourite of supporters at the Parc des Princes. Despite being tall, Rabiot prefers to rely on beauty rather than brawn, gliding around the field.
Quick word, too, for Manchester United fans: Rabiot was allowed to leave Manchester City in 2005 after failing to impress the club's youth coaches sufficiently. This is your Paul Pogba payback.
1) ALEN HALILOVIC (BARCELONA)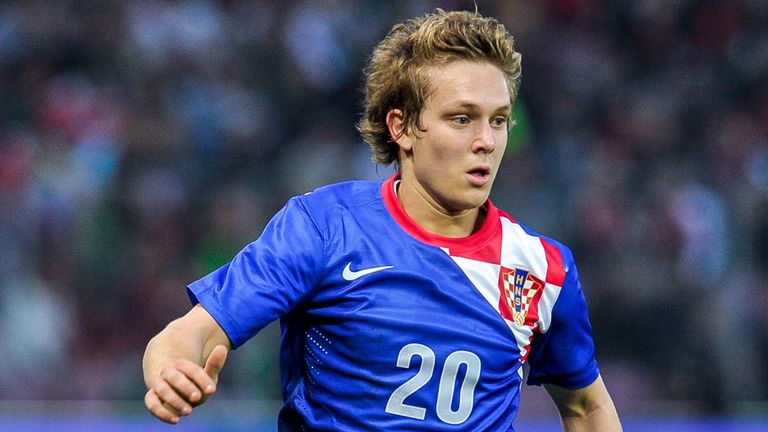 Some on this list may be playing for their big move but, in the case of 18-year-old Croatian Halilovic, he has already earned it. The 'Croatian Messi' joined Barcelona in May for a fee of around £1.8m - at the time he was still 17.
It had been thought that Halilovic would spend time with Barcelona B, but his performance on debut last weekend may have persuaded Luis Enrique otherwise. In 45 minutes against Recreativo, the midfielder demonstrated the dribbling and balance that saw him given his senior international debut at just 16.
Bright, willing to take players on, prince of the well-weighted pass and deceptively difficult to knock off the ball, the easy comparisons with his new team-mate are only going to increase. You are about to see a lot more of Halilovic.
Watch some of Europe's breakthrough stars on Sky Sports 5 from 12th August
A version of this article first appeared on Football365.com