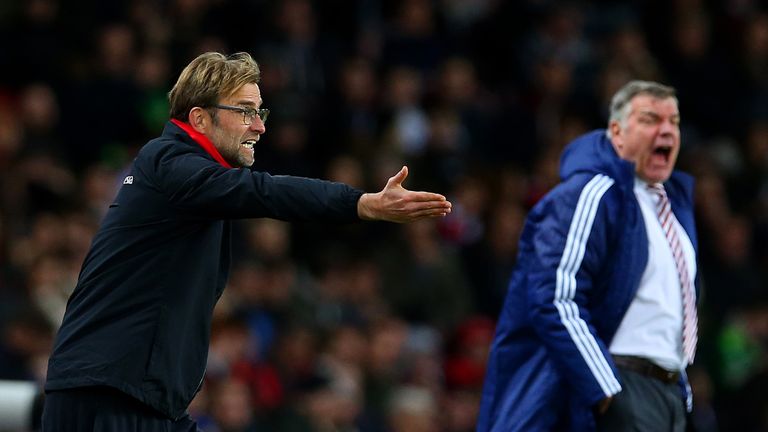 Sam Allardyce called Jurgen Klopp "a soft German" after a touchline row with the Liverpool boss on Wednesday night.
The two benches clashed at the Stadium of Light after Jeremain Lens caught Mamadou Sakho with a late tackle during the first half of Liverpool's 1-0 win.
Klopp, who failed to shake hands with West Brom boss Tony Pulis following a similar incident this month, did share a handshake with Allardyce after the game.
But the disagreement continued in the post-match press conferences after Klopp claimed Lens should have been sent off for the challenge.
Asked for his view on Klopp's comments Allardyce said: "He's a soft German if he thinks that's a red card. It's a yellow.
"There was some foul and abusive language towards my staff that I didn't like. After the end, it was alright though, because we all shook hands and got on with it, which is what you've got to do."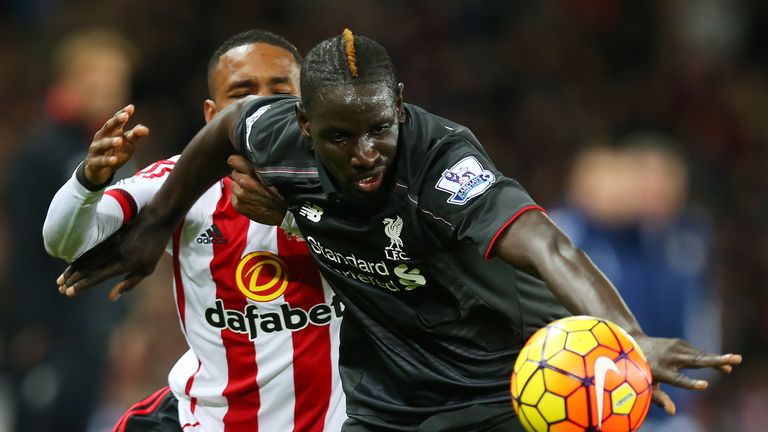 Klopp said: "For me that is a red card, finished. So my staff were emotional, the staff of Sunderland were emotional.
"If you look on your ticket, it is included. If nothing happens on the pitch, you can watch the bench."