Aston Villa's position hindering new signings, says Remi Garde
By Nick Lustig
Last Updated: 22/01/16 11:41pm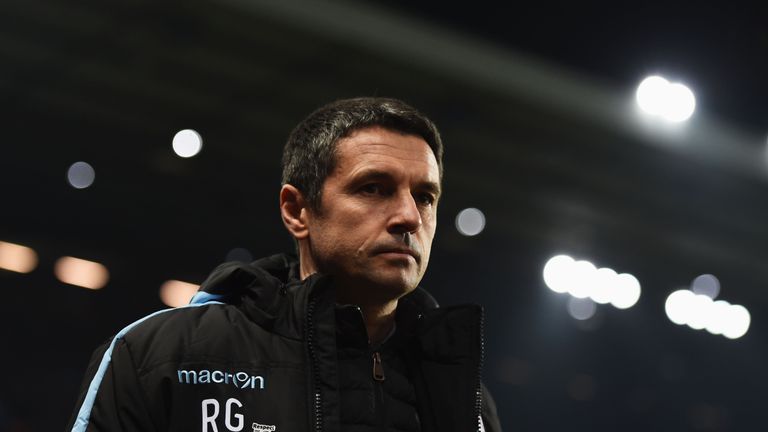 Remi Garde says Aston Villa's position in the Premier League is making it difficult for the club to make new signings.
Villa currently sit bottom of the Premier League table and are 10 points from safety with only 16 matches remaining. 
Chief executive Tom Fox said at the Supporters' Trust AGM on Thursday night that Villa had been "holding conversations" with a number of players but, because they are in the "most difficult position in the Premier League", they are largely having trouble persuading them to come to Villa Park.
"We are working hard to sign players but in our position in the table it is quite difficult to sign players," Garde said. "But hopefully we are getting closer every day it is going on.
"Players are attracted by what? They want to play in England if we are speaking about foreign players, and English players want to play in the Premier League.
"But the price of English players is sometimes for many reasons higher than foreign players.
"Foreign players want to come to England and the Premier League because of the good contract that they could sign. But they are also interested in the project.
"If you are a clever player, you are not only looking at the figures in your contract. You are looking a little bit long-term or medium term and then then you think, 'Maybe I will have this situation for the next 12 or 18 months'.
"But then I fully understand that this football club can be huge and I want to be part of the new building of this football club.
"This is a speech that some players understand and this is why I try to attract this kind of player.
"But it is not only because you have a good speech for 10 minutes that the player comes. There are a lot of other parameters that you have to consider before signing.
"In our position it is especially difficult to attract players and we are still working on it and hopefully we will have one or two signings before the end."