Premier League questions: How will Leicester handle pressure? Can Man Utd climb?
By James Walker-Roberts and Oliver Yew
Last Updated: 13/02/16 2:20pm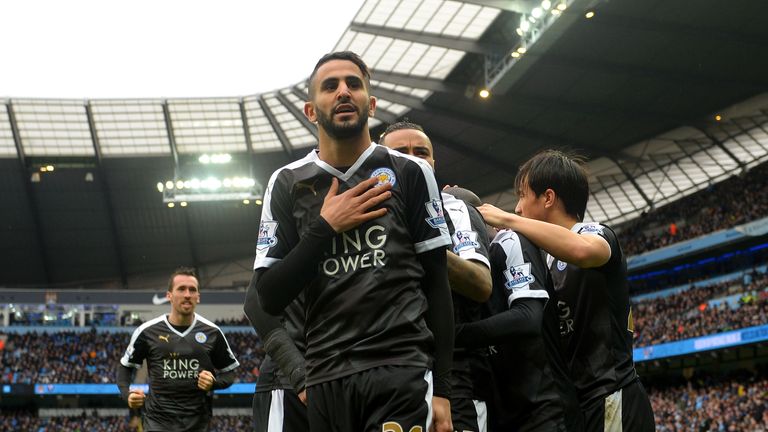 It's a huge weekend in the Premier League title race as the top four sides face off on Sky Sports on Sunday.
Arsenal welcome leaders Leicester to the Emirates before Manchester City take on Tottenham at the Etihad. Manchester United have the chance to close the gap on the top four when they go to Sunderland while Liverpool travel to basement side Aston Villa.
With so much at stake, we take a look at 10 questions that could be answered over the weekend.
Will United sacrifice their 'sparkle'? (Sunderland v Man Utd - Saturday, 12.45pm)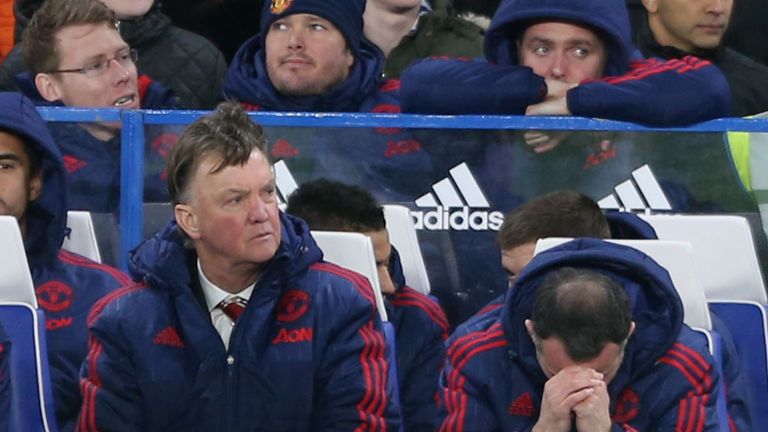 "We have been sparkling, not boring". Manchester United might not yet be the mystic United of old, but Louis van Gaal's words, uttered before the 1-1 draw with Chelsea last weekend, do hold some truth.
United's performances have improved in recent weeks; they scored three against Derby, looked impressive in a 3-0 win over Stoke and were largely the better side at Stamford Bridge.
Yet, with just 13 games of the season to go and six points to make up on the top four, it is results that United need rather than performances.
Van Gaal will be hoping the two can go hand in hand, but against a Sunderland side who have also shown signs of improvement in 2016, perhaps the points will take priority.
Can Stoke arrest slump? (Bournemouth v Stoke - Saturday, 3pm)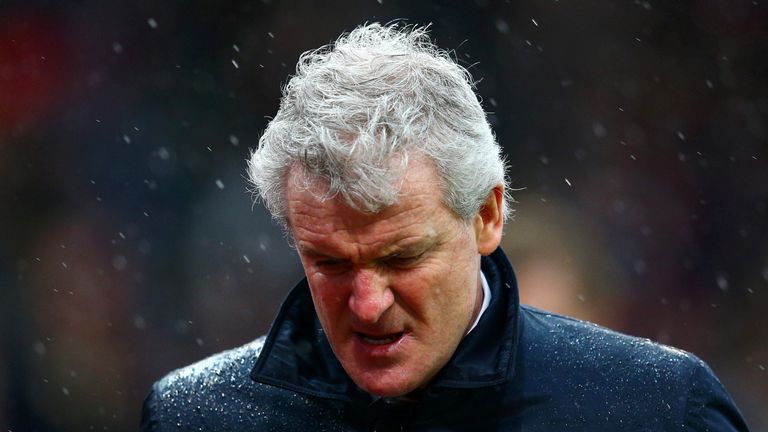 The last month has not been a good one for Stoke. From contending on three fronts in January, they are now barely competing on one.
Along with exits from the Capital One Cup and FA Cup, they have lost three of their last four league games to slip down to 11th in the table.
Mark Hughes said after the recent defeat to Everton that his side need to take more risks, but they also need to tighten up at the back.
They have conceded three goals in each of their last three league games and are in danger of seeing their promising season peter out.
Can Emmanuel Adebayor lift Palace? (Crystal Palace v Watford - Saturday, 3pm)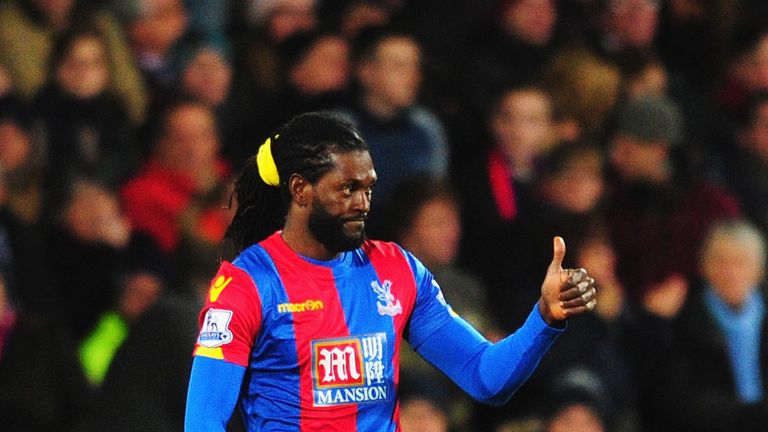 After seeing Emmanuel Adebayor play 86 minutes in Palace's 1-1 draw with Swansea last weekend, Scott Dann said the arrival of the striker has given the club a lift.
However, until Adebayor starts scoring, Palace's problem is likely to remain a lack of goals.
In their last eight league games they have scored three times, twice through centre-back Dann and once through a Jan Vertonghen own goal.
Adebayor has typically hit the ground running at new clubs and Palace could do with some of the same.
Will Toffees keep it clean again? (Everton v West Brom - Saturday, 3pm)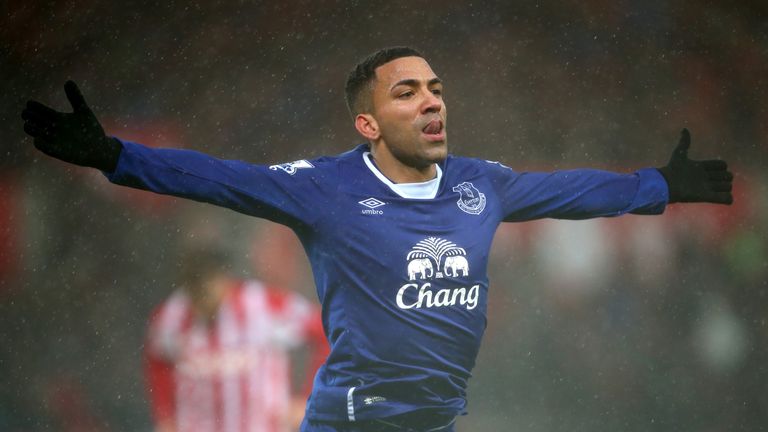 It might be a little later than expected, but in recent weeks Everton have shown themselves to be as good as many people expected.
They have looked threatening in attack and shown an improvement in defence in beating both Newcastle and Stoke by 3-0 scorelines, and they face a West Brom side with just one goal from its last four league matches.
While the Toffees have scored plenty of goals this season, they have had troubles keeping them out at times. If they can keep a few more clean sheets then a European finish could still be in their sights.
Can Norwich stop slide? (Norwich v West Ham - Saturday, 3pm)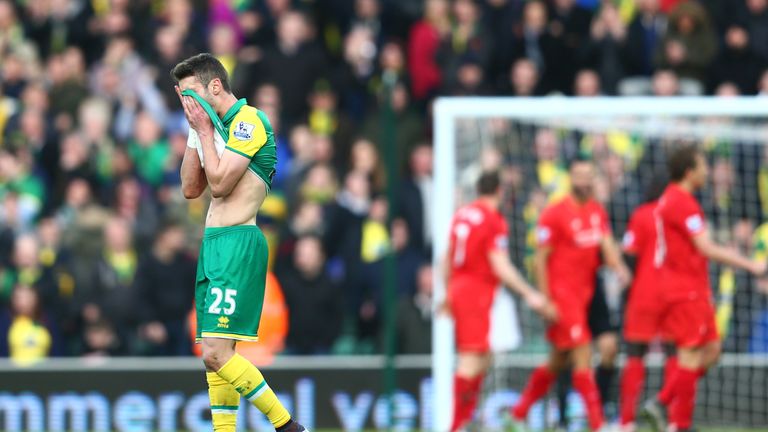 After beating Aston Villa and Southampton around the turn of the year, it has gone downhill quickly for Norwich.
Six defeats in a row in all competitions has seen them slip into the relegation zone for the first time since the opening day, and their season is in danger of spiralling out of control unless they can stop the rot.
The upcoming fixture list doesn't look helpful, with four of their next five matches against West Ham, Leicester, Chelsea and Manchester City.
With eight defeats in their last nine away matches, their fate could depend on how they fare at Carrow Road.
Can Sigurdsson breach Saints? (Swansea v Southampton - Saturday 3pm)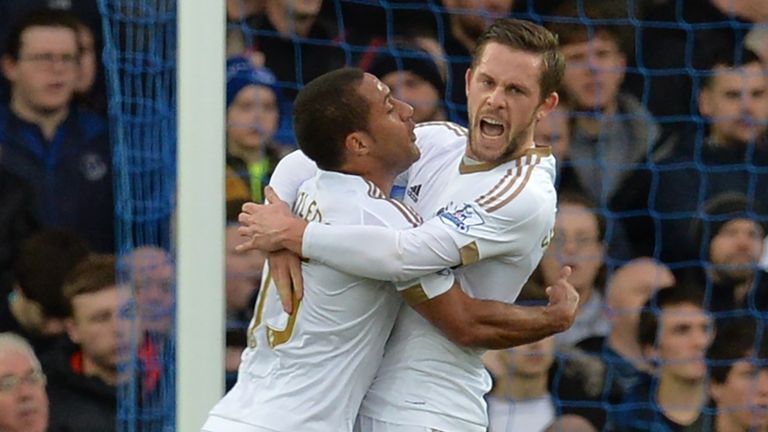 With five goals in six games, Gylfi Sigurdsson is one of the form players of 2016.
He has scored in each of Francesco Guidolin's three games as Swansea head coach and the Italian said this week he thinks the Icelander could net 15 goals a season.
But this weekend he comes up against an in-form defence. Southampton have kept five clean sheets in a row, not conceded since the return of goalkeeper Fraser Forster and have climbed back into contention for European qualification.
Sigurdsson scored from the spot the last time these teams met, but that was in a 3-1 defeat.
Can Chelsea be more clinical? (Chelsea v Newcastle, 5.30pm, live on Sky Sports 1)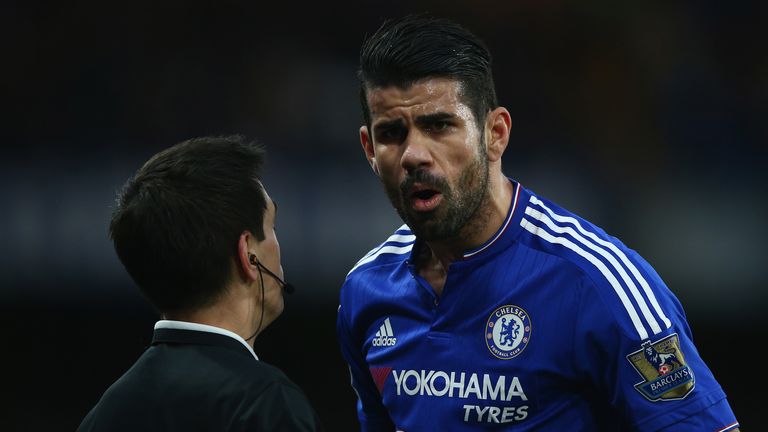 Goalkeeper Thibaut Courtois said this week that the only thing that can save Chelsea's season is if they win the FA Cup or Champions League, or both.
But they would certainly improve their slim hopes of European qualification if they can turn more draws into wins.
While they are unbeaten under Guus Hiddink, they have drawn four of their last five and are 13th in the table. If they become more clinical and see out wins, a top-six finish may not be out of the question. 
Can Leicester handle favourites tag? (Arsenal v Leicester - Sunday, 12pm, live on Sky Sports 1)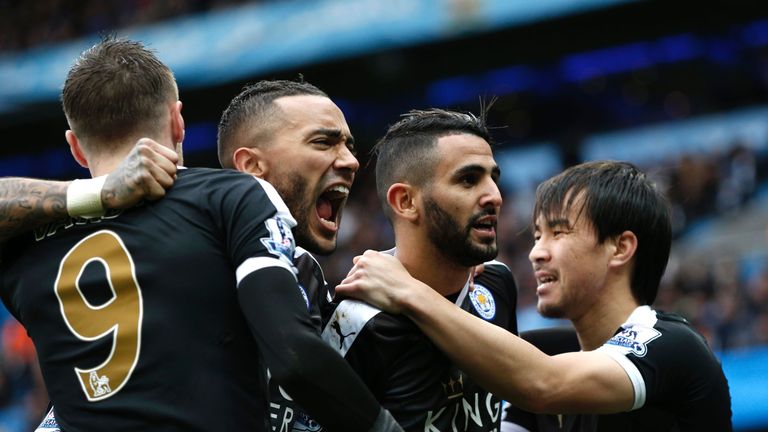 Last week's trip to Manchester City was supposed to be when it all started to unravel for the league leaders, but that was far from the case.
Leicester steam-rolled their way to victory against City, leading Sky Bet to make Claudio Ranieri's side favourites for the title for the first time this season.
Arsenal took back favouritism with a much-needed victory at Bournemouth, but Arsene Wenger was quick to put the pressure on the Foxes.
"It's a big game and an important weekend for the Premier League. In one week, Leicester have beaten Liverpool and Manchester City, so that means they suddenly become the favourite to win the Premier League."
Will the pressure tell on Leicester? There hasn't been any sign of it yet...
Will Christian Benteke get a chance? (Aston Villa v Liverpool - Sunday, 2.05pm, live on Sky Sports 1)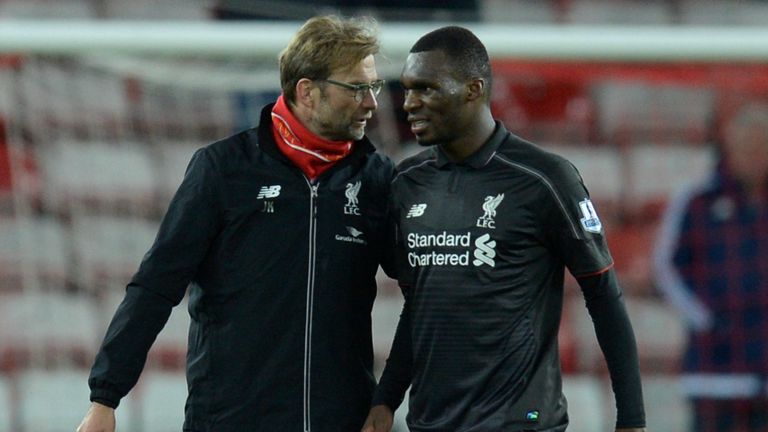 Christian Benteke returns to Villa Park for the first time since his £32.5m summer move to Liverpool, but things have not quite gone as planned for the Belgium international.
The 25-year-old, who scored 14 goals for Villa last season, has not made Jurgen Klopp's starting line-up in any of Liverpool's last five Premier League matches and has scored just six league goals all season.
Meanwhile, Villa, who are looking for back-to-back wins for the first time this season, have been rooted to the foot of the table for most of the season and have struggled for goals, scoring just 20 - a Premier League low for the season.
However, should they win this weekend, they will still be in with a faint shot at survival.
Will City slip away? (Man City v Tottenham - Sunday, 4.15pm, live on Sky Sports 1)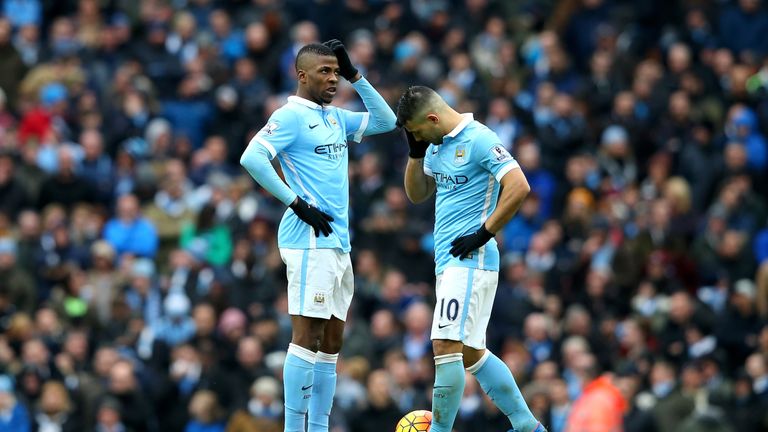 Sky Sports pundit Graeme Souness thought announcing the departure of Manuel Pellegrini and the arrival of Pep Guardiola could disturb Manchester City's title bid.
Following the announcement, City went on to suffer a hammer blow as Leicester went to the Etihad and ran out comfortable 3-1 winners.
Pellegrini's men, who dropped down to fourth following the weekend's results, have an immediate chance to respond against another of their title rivals when Tottenham visit the Etihad on Super Sunday.
Win, and City can dispel doubts about their credentials for a second Premier League crown in three years, but defeat could see Souness' prediction become a real possibility.