Premier League weekend grades: Nigel Winterburn's verdict
By Jack Wilkinson
Last Updated: 15/02/16 5:16pm
Did your Premier League team live up to expectations at the weekend?
We asked former Arsenal defender and Sky Sports Now guest Nigel Winterburn to grade each side based on their 90-minute performance on Saturday or Sunday.
So how did your team fare? Did they get an 'A' or an 'F', or somewhere in between? Read on to see how each top-flight side has been ranked...
Premier League results
Sunderland 2-1 Man Utd
B'mouth 1-3 Stoke
C Palace 1-2 Watford
Everton 0-1 West Brom
Norwich 2-2 West Ham
Swansea 0-1 So'ton
Chelsea 5-1 Newcastle
Arsenal 2-1 Leicester
Aston Villa 0-6 Liverpool
Man City 1-2 Spurs
Liverpool - A+
Villa were woeful but Liverpool made them look poor. The way they moved the ball was superb. Daniel Sturridge and Philippe Coutinho back in the team and it's vital they stay fit going forward. Liverpool were outstanding.
Chelsea - A
The way Chelsea went about winning the game in the first 20 minutes was brilliant. The only reason why I'm not giving them an A+ is because the result came against Newcastle, a team they would have expected to beat. But you still have to go out and win these games, which Chelsea did so impressively.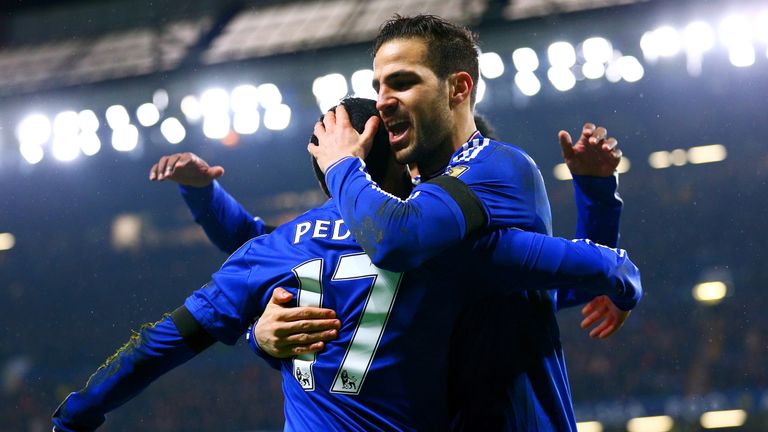 Stoke - A
Stoke have had some bad defeats in recent weeks so the way they outplayed Bournemouth at times was very impressive. A much-needed three points.
Sunderland - A
It was a terrific performance by Sunderland. Their new players came into the team again and they were energetic, strong and powerful. They showed more desire to win the game and did well to comeback after United equalised - nervousness can creep into a side when that happens. Overall, they got a deserved victory.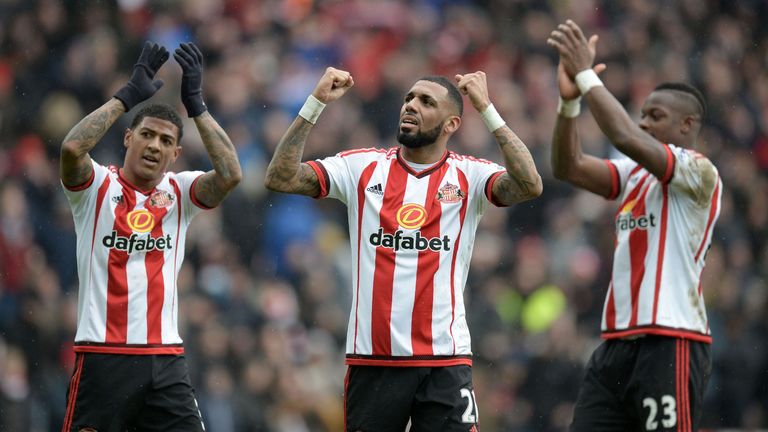 Tottenham - A
Spurs contained Man City very well in the first half and they benefitted from a dubious penalty call. That changed the game significantly, but take nothing away from Spurs, who were very impressive away from home.
West Brom - A
This was a massive victory for West Brom. We know they sit in and defend but I didn't expect them to get anything out of this game. It was a strong defensive performance, particularly after going 120 minutes in the FA Cup in midweek. They were hard to beat and they secured a great result.
Arsenal - B+
To their credit Arsenal kept going and got the winner late on. Most people expected Arsenal to win the game against a very good Leicester team. Danny Welbeck's winner on his comeback will have been welcomed.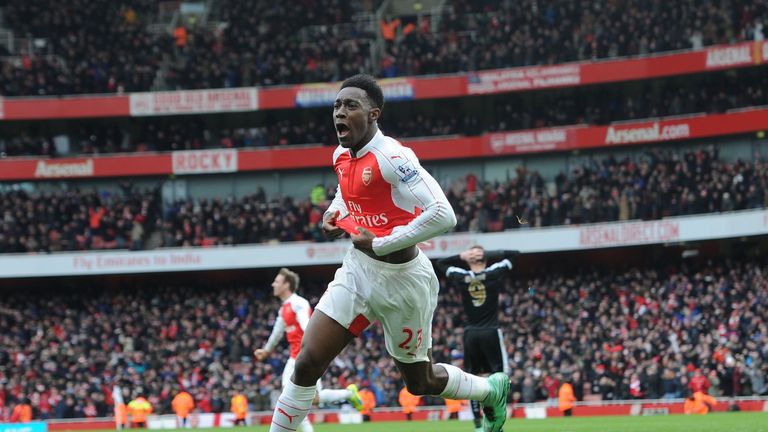 Southampton - B+
Fraser Forster's great form has seen Southampton pick up unbelievably. It was another good performance from Ronald Koeman's side and another clear sheet.
Watford - B+
I can't grade Watford any higher than a B+ because you've got to consider the form Palace are in. But take nothing away from them, they were impressive and Troy Deeney took his goal at the end well.
Norwich - B
Norwich got themselves into a great position but yet again they weren't able to get the balance between taking the game to the opposition and being able to defend properly. West Ham went the distance in midweek so when Norwich went 2-0 up they should have cruised to victory. The result shows the nervousness that surrounds a club when you're not organised defensively. Despite this, it was a good result for Norwich, although it won't feel like one.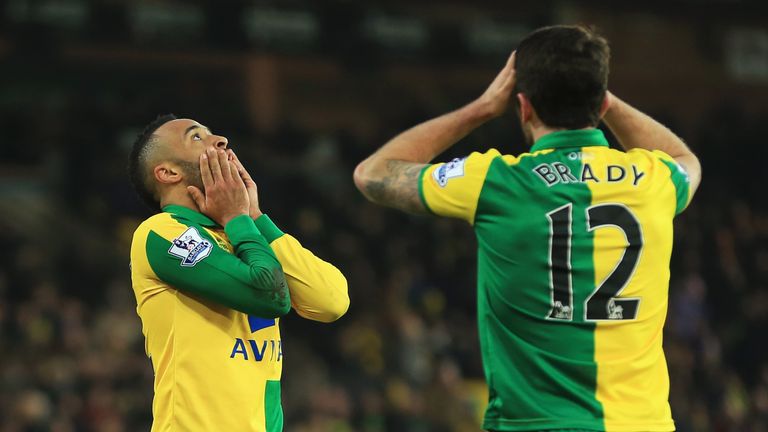 West Ham - B
The Hammers showed great character and proved they are a dangerous team. When you consider the game they had in midweek they deserve a B too.
Leicester - B-
Leicester were sensational against Man City last week, both in defence and attack they were perfect. They struggled to replicate the attacking side at Arsenal but they did create some decent chances. The sending off really swung the game in favour of the home team, so I'm not going to be harsh on Leicester with the grade, they defended very well.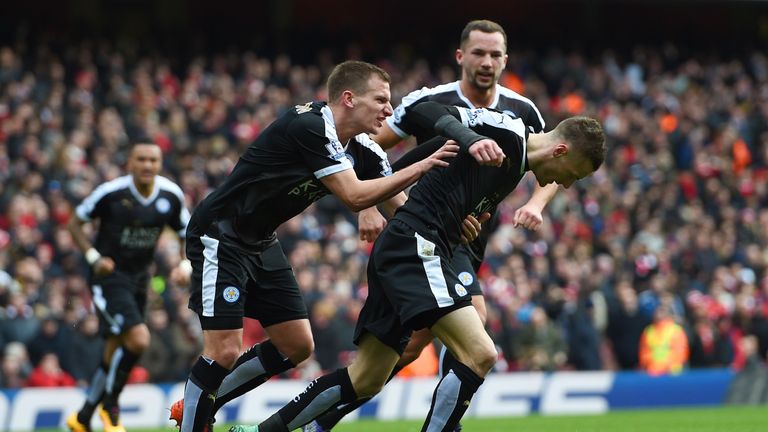 Man City - C+
Man City put in an improved second-half display after nervousness perhaps crept in after the defeat to Leicester. City are a team that needs to get their balance right, they didn't keep possession in the first half as Spurs got in among them. The result will come as a blow for City, who will have felt aggrieved with the awarding of Spurs' penalty.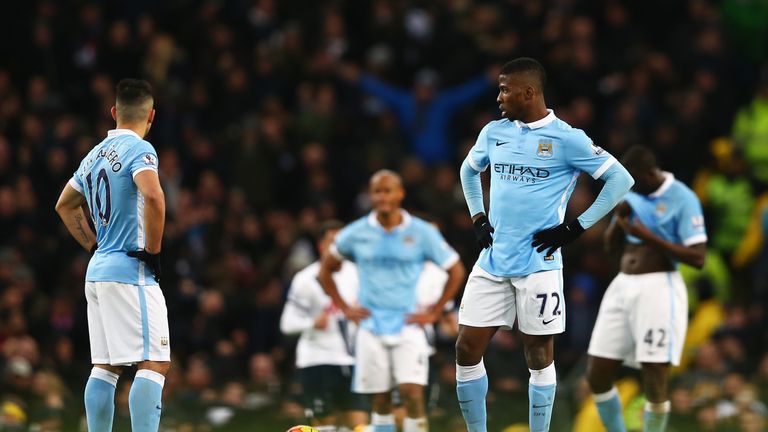 Everton - C
It's always difficult when you lose at home but Everton's performance wasn't that bad in terms of chances created. But, again, they are conceding too many goals, far too many for a team that is so talented. They are exciting to watch but they have to get that balance right.
Bournemouth - C-
I was disappointed with Bournemouth. I like watching them play, they are very energetic and usually start games very well but Stoke were impressive. The Cherries would have expected to get something from this game so I'm sure they'll share my disappointment.
Crystal Palace - C-
Palace are in free fall and they are really struggling. Alan Pardew would have expected to get something from this game, despite the fact Watford have done very well this season.
Manchester United - C-
The defeat at Sunderland means it's another step back for Manchester United. They performed well at Chelsea last week but couldn't follow it up as inconsistency resurfaced. I cannot mark them any higher than I have.
Swansea - D
I am really worried about Swansea because they look short of goal scorers in their squad. They would have expected to get something from this home game, they didn't so it's got to be a D.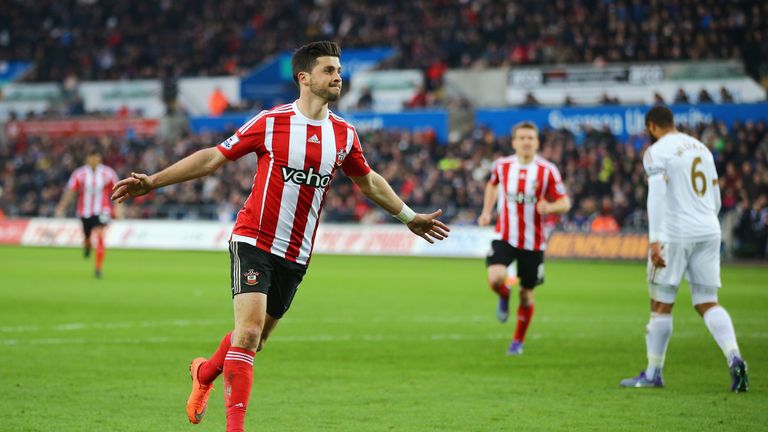 Newcastle - F
Newcastle were woeful, say no more. Their hopes of Premier League survival hinge on their home games against the teams around, so it will be very interesting to see whether they can avoid the drop.
Aston Villa - U (unmarked)
I cannot mark Aston Villa, it is impossible. What is the lowest mark I can give? I could go to the bottom of the alphabet. It is shocking and, unfortunately, it's not just one performance - it's happening quite a bit. You look for energy, desire, organisation and players taking responsibility in a team that's struggling. Villa clearly haven't got any of that.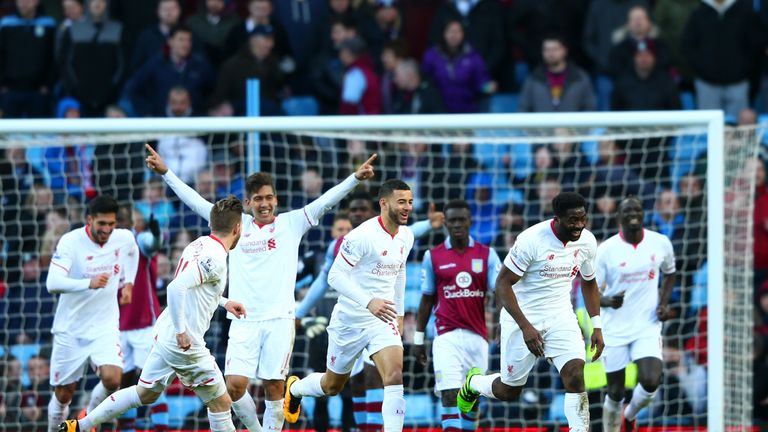 They have no chance of staying up! All they can do now is show some guts and determination between now and the end of the season to get any sort of pride back.
Watch Sky Sports Now weekdays from 10am to 12pm, Sky Sports News HQ.