Wayne Rooney's injury exposes Manchester United's small squad
By Adam Bate
Last Updated: 18/02/16 11:22am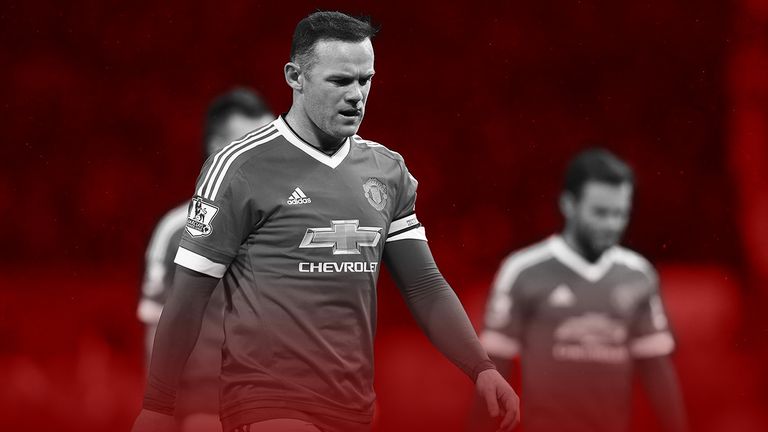 Wayne Rooney's knee injury is set to keep him out for six weeks and exposes Manchester United's thin squad. What are their options now? We take a look...
Tottenham would miss Harry Kane. Leicester without Jamie Vardy would be problematic. And no amount of money can help Manchester City cover the loss of Sergio Aguero. It's not necessarily the squad size that damns Louis van Gaal following Wayne Rooney's injury.
"He scores a lot of goals so he is very important for us," said the Manchester United boss in reacting to the news that Rooney's knee injury is likely to rule him out for six weeks. "We know that but we have to cope with that."
The real problem for United is that their captain and first-choice striker has scored only seven Premier League goals in 22 appearances this season. Even the man they rely on has fallen short of what's required in a disappointing campaign.
It's not so long ago, of course, that Rooney's place in the team was under question. Certainly, there are those England supporters intrigued rather than alarmed by his injury. But Rooney's form has improved of late and that only adds to the feeling of frustration.
The 30-year-old has scored seven goals in nine games in all competitions since the turn of the year. It's enough to suggest that he'll be missed - particularly in light of the paucity of options, with the transfer window having closed a little over a fortnight ago.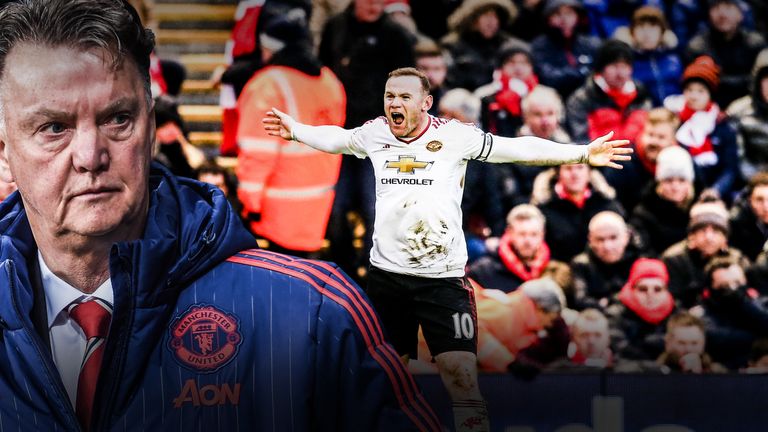 There is the prospect of recalling James Wilson from Brighton, where he has scored just three times in 12 appearances for the Championship club. However, Van Gaal has previously suggested the thought was far from his mind.
Fellow academy graduate Will Keane would be a popular option as his stock continues to rise thanks to his goalscoring heroics for the Under-21 side. More likely is the possibility of switching Anthony Martial to a central role and relying on Memphis Depay on the flank.
Each have their merits but there is no Javier Hernandez or Danny Welbeck in waiting, let alone an Ole Gunnar Solskjaer or Teddy Sheringham. United are short of experience and the only cause for calm is a feeling of resignation that their season is likely to peter out anyway.
Of course, the club can hardly take such a pessimistic view while there is the chance to win a first FA Cup since 2004 and the Europa League now offers the prize of Champions League football. Van Gaal must find the solution. Unfortunately, they all come with caveats...
Move Martial
Pros: Martial's long-term future is likely to lie up front anyway and this would be an extended opportunity for the young Frenchman to state his case, free from the pressure of the club captain eyeing his position. It would also have the added benefit of giving Depay the chance to end a difficult debut season on a high.
Cons: Martial has been in fine form on the flanks in recent weeks and disrupting a young player in form is hardly ideal - particularly when he's been one of the bright sparks in this side. For Van Gaal, making two changes to the team rather than one might be seen as unnecessary tinkering for a coach keen on repetition.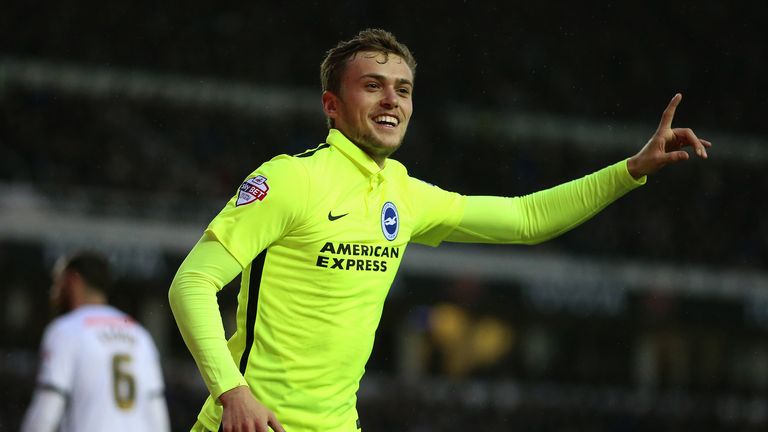 Recall Wilson
Pros: There are those already aggrieved at Wilson's lack of opportunities in the United first-team and Rooney's injury only exacerbates those feelings. It's approaching two years since the striker marked his Premier League debut with two goals and we're surely approaching the time when we find out whether Wilson is up to it or not.
Cons: While Wilson remains highly rated at Old Trafford, his time at Brighton has been no more than a qualified success. With three goals so far, it's not the form to inspire confidence that the young forward can fire United to cup glory or help pick up the requisite Premier League points to reignite their fading top-four hopes.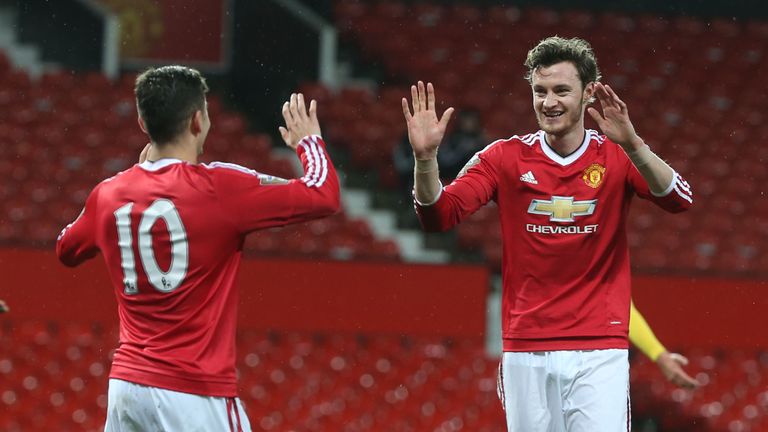 Turn to Keane
Pros: Keane is in impressive form with his five-goal haul against Norwich earlier this month taking his tally to 10 in six for the Under-21 side. They are goalscoring heroics that get any supporter excited and even before Rooney's injury, there were calls for his inclusion. He came on as a substitute at Sunderland and, as a local boy, fans are willing him to succeed.
Cons: Keane is already 23 years old and was underwhelming during a loan spell at Preston earlier this season, in which he found the net only once in 20 appearances. Van Gaal has not been shy of blooding youngsters but with United needing results now in order to salvage something from their season, it would be a big ask for Keane to come up with something.
Who do you think should replace Wayne Rooney? Leave a comment or tweet us @SkyFootball...