Dele Alli is naughty like me, says Tottenham boss Mauricio Pochettino
By Lyall Thomas
Last Updated: 20/02/16 2:14pm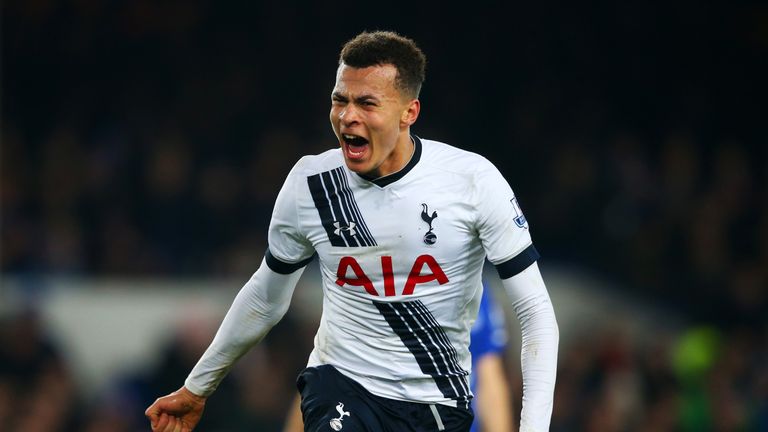 Tottenham head coach Mauricio Pochettino insists he has no problem with Dele Alli being "a little bit naughty" on the pitch.
Alli was involved in a contentious incident during Thursday's Europa League draw against Fiorentina, in which he appeared to kick out at a player.
The 19-year-old has also shown he is not afraid to stand up for himself in the Premier League - Alan Pardew accused him of stamping on Yohan Cabaye during January's win over Crystal Palace, who are Spurs' opponents in the FA Cup fifth round on Sunday.
But Pochettino said: "He's a little bit naughty but it's good. I like it. I was like that. I was naughty like him. I was sent off a lot in my career. At Espanyol, in 10 years or 11 years, I had 13 or 14 red cards. It was a record.
"He played the whole second half with a yellow card. He's clever, like me. Always my first action was a yellow card, and then I played better, I always played better with a yellow card than without a yellow card.
"He's still very young and needs to learn a lot. He came from League One. But he is calm."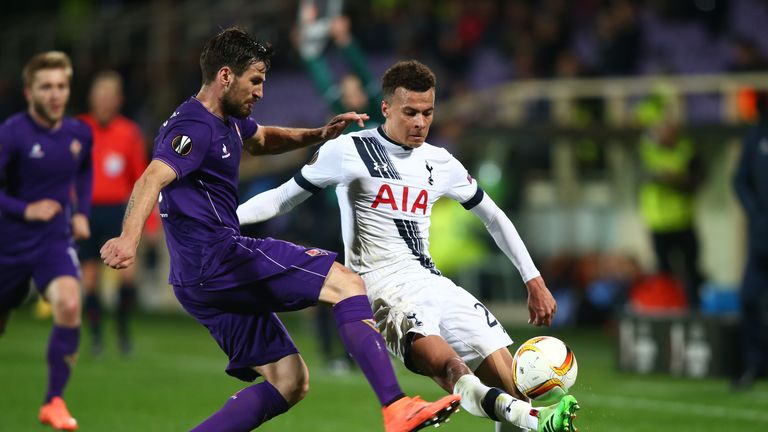 Pochettino and Tottenham are braced for the return of Emmanuel Adebayor to White Hart Lane on Sunday after the striker left the club last summer.
The Togo striker was heavily criticised after claims he went AWOL last year but Pochettino insists Adebayor deserves respect because of "difficult" personal problems in 2015.
"The last season for him was a very difficult one. He had a lot of personal problems and I was always available to speak with him," Pochettino said. "The relationship was fantastic.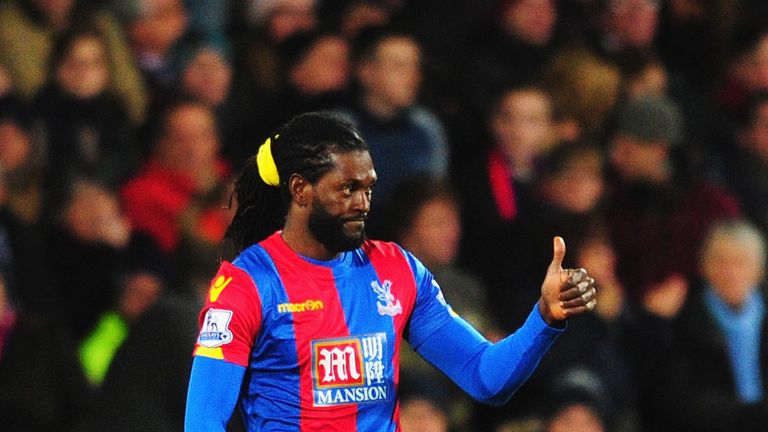 "We spent one year together and he showed respect to us. We had a very good relationship with him for one year. I like him.
"Always we spoke like men, but you know sometimes in a professional side you need to split and take a decision, but always we have a good relationship.
"We are really pleased he is at Crystal Palace and we have to focus on our game. I think our fans will give a good welcome to Ade because he played for Tottenham."