Premier League grades: Neil McCann gives his verdict
By Charlotte Marsh
Last Updated: 07/03/16 4:23pm
Did your Premier League team live up to expectations this weekend?
We've asked Sky Sports Now guest, and former Rangers and Southampton winger, Neil McCann to give each side a grade based solely on their 90-minute performance over the weekend.
So how did your team fare? Did they get an A+ or an F, or somewhere in between? Read on to see how your team has been ranked...
Premier League results
| | |
| --- | --- |
| Tottenham 2-2 Arsenal | Chelsea 1-1 Stoke |
| Everton 2-3 West Ham | Man City 4-0 Aston Villa |
| Newcastle 1-3 Bournemouth | Southampton 1-1 Sunderland |
| Swansea 1-0 Norwich | Watford 0-1 Leicester |
| C. Palace 1-2 Liverpool | West Brom 1-0 Man United |
Leicester - A+
How high do you want to go for this team? Every week you expect them to falter, and after the West Brom game, everyone was saying what a bad result it could be and that they had lost a bit of ground.
But they actually end up gaining a point which is incredible. It just show you the type of form Leicester are in and I can't speak highly enough about them.
Manchester City - A
It's just a straightforward A and back on the rails again for Man City. They had a really disappointing performance against Liverpool. Considering they had just won the Capital One Cup - going from such a high to such a disappointing performance - they have bounced back.
It was really a given playing Aston Villa at home - who are a team on their knees - and you expect them to do the business and they didn't disappoint. They can't afford any slip ups.
Liverpool - A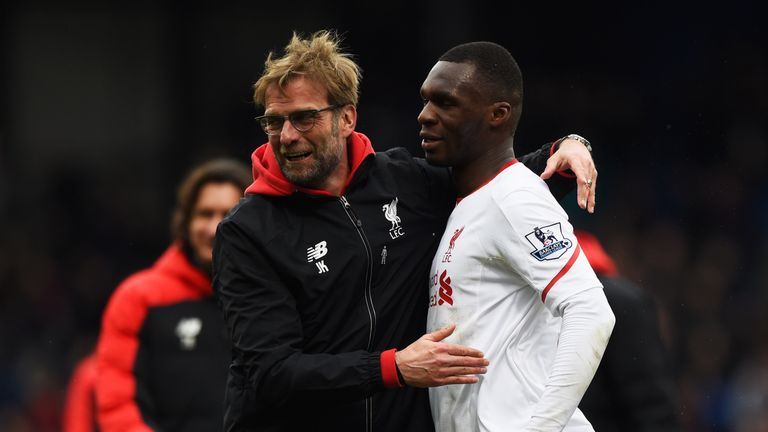 Liverpool kept playing right until the end. When you're playing with ten men and you get a result, it's fantastic. Jurgen Klopp was so animated but absolutely on the other side of the scale to Alan Pardew. To snatch a late winner and for the much-maligned Christian Benteke to step up - coolness personified - and put it away, it's a big result.
West Ham - A
They were fantastic. I know they had an extra man, but as every footballer and pundit will tell you, it's difficult playing against ten men because you expect them to sit in.
Everton actually didn't - they could have scored and put the game to bed - but for West Ham to comeback showed lots of character. When they have a guy like Dimitri Payet up top - who's been a sensation this season - to snatch a 3-2 victory in what has been a fantastic season for them is great.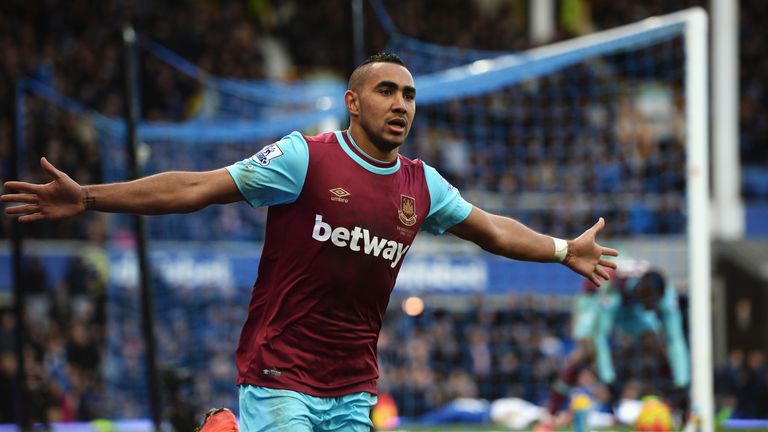 Bournemouth - A
Top marks for Bournemouth, they've been brilliant for the league this year under Eddie Howe. At times when you're down there, it can be easy to change how you want to play and there have been critics saying they play too much football and they need to be defending better but they've carried on in the manner that they have been doing.
Benik Afobe has been a terrific signing, so when you go to Newcastle and come away with a 3-1 victory, it is absolutely fantastic.
West Brom - A
They had a good result against Leicester and it is followed hot on the heels by a fantastic three points against Man United. I did the game against Everton where West Brom absolutely robbed three points at Goodison Park and on Sunday they were also playing against a Man United side who went down to ten men - it's been the story of the weekend.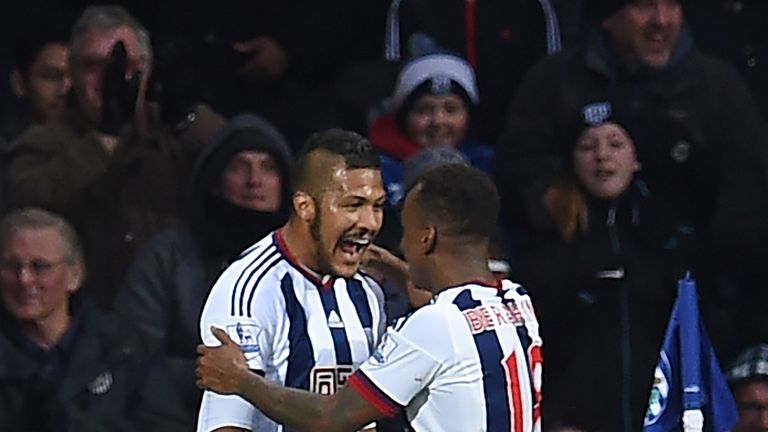 Swansea - A
To get where they are having picked up some big, big results recently means they get top marks. They have played fellow strugglers lately and it could have been a really difficult game for them with Norwich coming to the Liberty Stadium because points are so precious, but to get a win and three vital points almost puts them into the safety zone.
Tottenham - B
When you look at it, it was a real chance to take three points - especially with Arsenal going down to ten men. You definitely have to look at it as points dropped with the position they were in.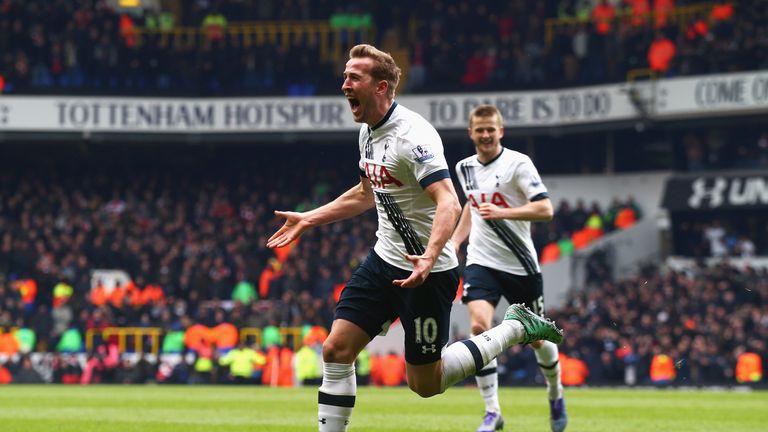 However, when you look at the fixture as two top four teams playing each other, a draw isn't be a bad result so from that point of view, it isn't a disaster. The only disappointing thing for Spurs is Leicester won and stretched their lead at the top of the table.
Arsenal - B
Like I said, the draw wasn't a bad result, but going down to ten men would have been a hammer-blow had they lost the game and it was such a crazy decision by Francis Coquelin. But to score a goal later on in the match through Alexis Sanchez, I think it is definitely a point gained like it would have been three lost.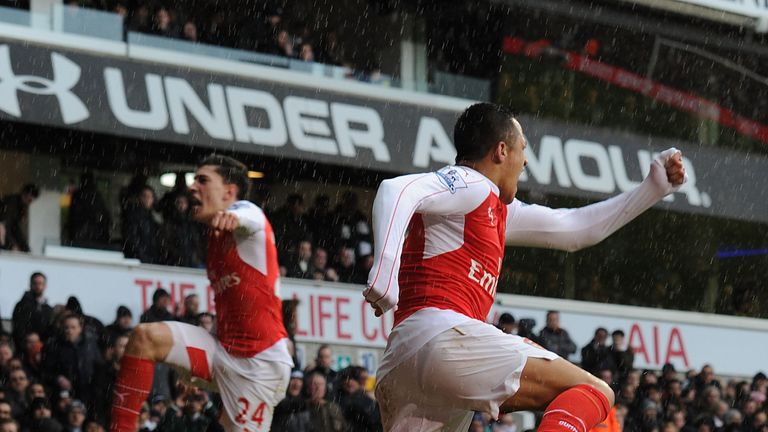 Chelsea - B
Chelsea have been going really well under Guus Hiddink and when you look at it, they probably should have had a penalty with the challenge on Oscar in the box, but they were playing against a Stoke side who are in decent form themselves.
However, at home, you're expecting them on the run they are on to win the game, but throw into the mix that PSG are coming up - and there are a few eyes on that - it's a decent result for Chelsea. I don't think they're too overly focused on the league.
Stoke - B
I know they made changes to the team, but a Stoke side going to Stamford Bridge in the form they're having under Mark Hughes, then it's a decent result.
Southampton - B
They were playing a Sunderland side who snatched a point against Crystal Palace away and they were probably thinking 'here's a side who are clawing for every single point they can get'. So with that in mind, going down to ten men and snatching an equaliser late on would have been pleasing.
Sunderland - B
I think it was a good point for Sunderland. I know they were in winning position and against ten men, but Sunderland were in a different scenario and mindset, so maybe they could have been excused for conceding late on. It's a decent result going away to St Mary's.
Watford - B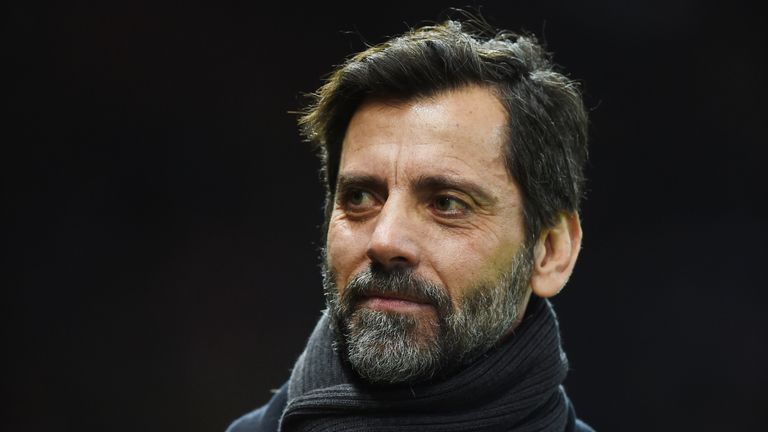 Watford are in a difficult position, but they've had a solid season and I like the way they go about their business. I love their manager, who is a real charismatic, good coach and knows how to get the best out of a team who have come up from the division below and have acquitted themselves fantastically well.
I know they lost the game, but they're playing against a team who are in absolutely top form. They had opportunities but didn't take them.
Manchester United - C
It was a crazy decision by Juan Mata for his sending off, absolutely ridiculous. It doesn't matter what type of person you are, you could be a choirboy but if it's two yellow cards and a red, that's what you get. That inconsistency of Man United just goes on.
Man United have a big run-in ahead of them. Louis van Gaal's come out and said he needs full marks from the remaining Premier League fixtures to get a top four position, but I don't think they're going to get it.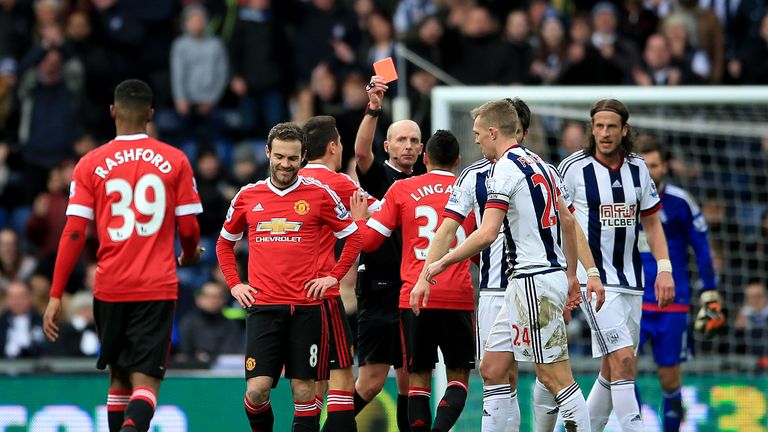 Thrown into the mix, they have Liverpool in the Europa League which is a huge game and then they've got the FA Cup tie against West Ham which is another massive game against a team who is going fantastically well.
A real tough season for United and it will be a disaster if you look at the money they've spent if they don't get into the top four.
Everton - C
Although they were down to 10 men, I will say C because being 2-0 up and considering that they had a penalty and a fantastic opportunity with Romelu Lukaku going through on goal, I think they should still be seeing the game out. To lose that game would have been really disappointing and it's a poor result in my opinion.
Norwich - C
They took away nothing from the game when points are so precious and you have to try and get something, especially with guys who are in and around you. Those defeats suddenly become six pointers so it's a poor result.
Crystal Palace - C
Again, it's the scenario of playing against ten men. They should be seeing the game out and to lose is disappointing. Alan Pardew was very animated during the match and indeed afterwards and I can understand his frustration.
To lose a goal against Sunderland and then to concede a late winner against Liverpool will be soul destroying, especially when they're down there in a real bad run of form.
Aston Villa - D
They were just really, really poor and I don't want to be too critical but they are a team who are severely lacking confidence and lacking anything, really. That's what is so disappointing.
Newcastle - F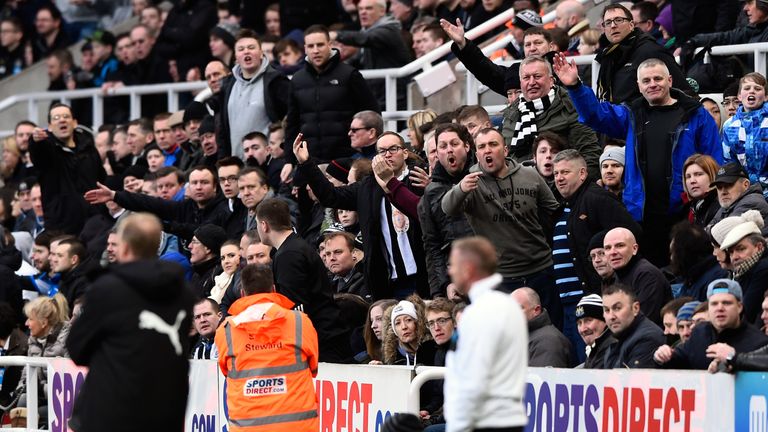 When you look at where Newcastle are and you look at the money they have spent, it's not a great performance. They're at home playing against Bournemouth who are going terrifically well and are really good away from home, but when a team around the bottom with you comes to your ground, you are expecting a massive performance.
I know they were really unlucky with the first goal from Steven Taylor, but they need more. Newcastle fans expect more and they should be receiving more so it is a horrendous result against a Bournemouth side who look safe now.