PFA did not pressure Sunderland on Adam Johnson, Gordon Taylor says
By Stephen Turner
Last Updated: 09/03/16 7:46pm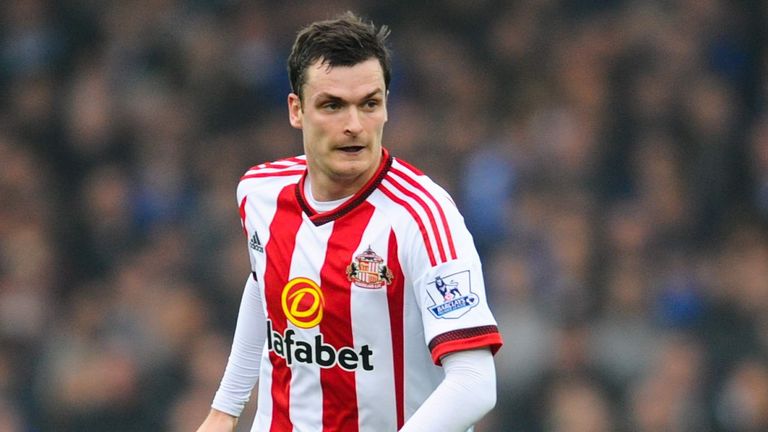 The PFA at no stage pressured Sunderland to keep playing Adam Johnson ahead of his trial, chief executive Gordon Taylor has told Sky Sports News HQ.
Johnson was last week found guilty of sexual activity with a child having previously admitted two other charges, one of grooming and one of sexual activity. He was cleared of a fourth charge.
Sunderland suspended Johnson following his arrest in March 2015 but lifted that suspension two weeks later "after a meeting between the club and the Professional Footballers' Association, and after the club took independent legal advice", according to a club statement.
The England international continued to play from that point until the first day of his trial, when he pleaded guilty to two of the four charges and was immediately sacked.
But Taylor says the PFA played no role in his continued involvement other than to ensure the correct protocol was applied.
He told SSNHQ: "With the initial statement people are assuming we'd insisted he return etc. This is an employer/employee issue where the law of the land is clear, but also there is a contract as well.
"It's not pressure that applies, it's a question of, 'Have they had an investigation?' which they said they had, and it's a matter for them to decide.
"If they were then going to say, 'He's remaining suspended' then they'd give us their reasons, but they didn't do that."
Sunderland chief executive Margaret Byrne resigned this week after admitting it was an error of judgement to lift Johnson's initial suspension, but Byrne, the club and the PFA all deny any prior knowledge of his guilty pleas.
Taylor said: "All we were aware of [at the initial meeting with Sunderland] was that he said he was innocent, but charges hadn't been made then. Then we were informed he was pleading not guilty to all charges.
"We're in a situation where he's one of our members, we're there to make sure the club follow the right protocol."