Arsene Wenger sympathises with Antonio Conte over Chelsea squad size
By PA Sport
Last Updated: 10/08/17 11:04pm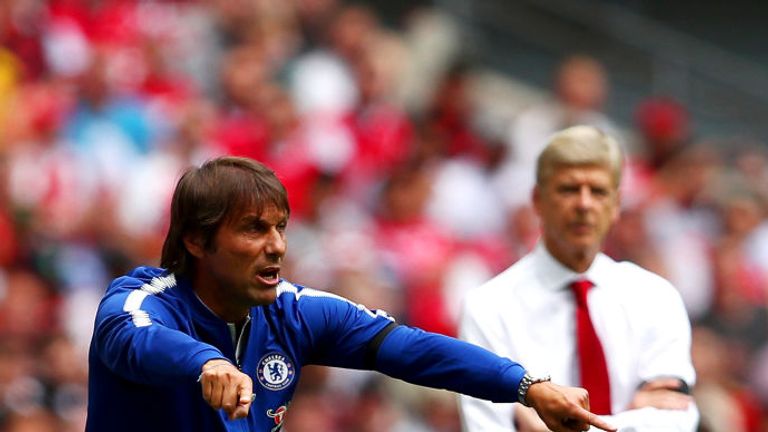 Arsene Wenger sympathises with Chelsea counterpart Antonio Conte over the size of his squad - but reckons the Blues have made their own problems by loaning out so many players.
Conte has spoken out several times during pre-season about what he perceives to be a lack of depth at his disposal at Stamford Bridge.
Chelsea skipper Gary Cahill echoed those sentiments after the reigning champions were beaten by Arsenal in the Community Shield last weekend.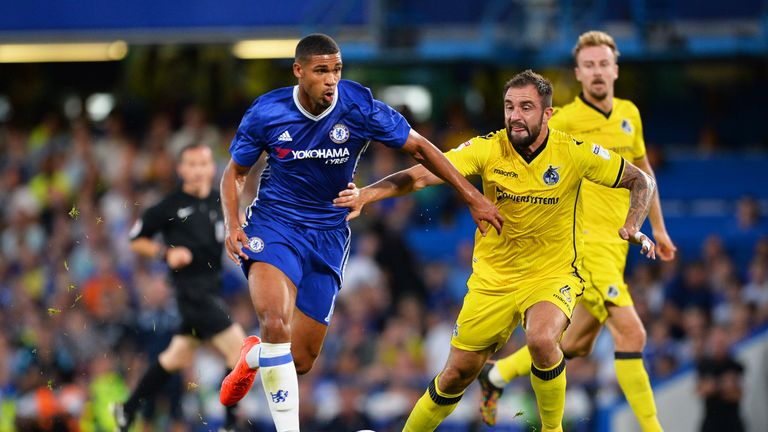 Asked if he was surprised that Conte was complaining about his squad size, Wenger said: "Maybe, yes he has the opposite problem (to Arsenal) but if you look at the number of players that are out on loan, they can call a few back.
"I have sympathy for him. But do I feel sorry for Chelsea because they don't have enough players? Then no."
Arsenal have shattered their previous record fee to bring in forward Alexandre Lacazette from Lyon and Wenger is hoping his new recruit can emulate Zlatan Ibrahimovic's exploits from last season.
Ibrahimovic left Paris Saint-Germain for Manchester United last summer and hit 28 goals before his season was curtailed by injury.
"With Lacazette it is simple," Wenger said. "He is an intelligent player who can integrate our game well as we have a game backed on mobility, technique.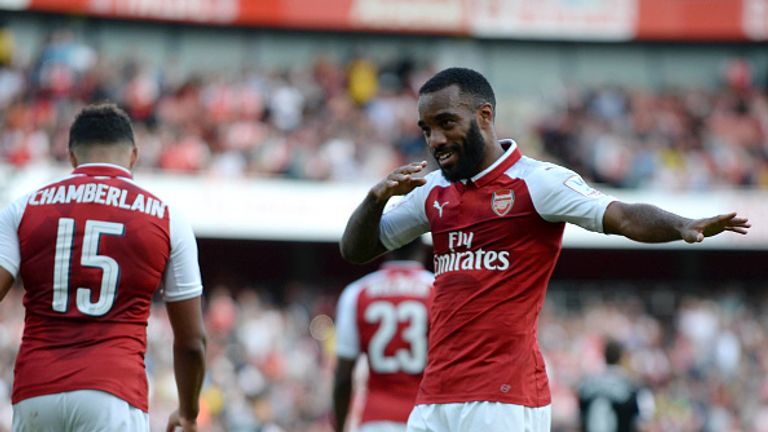 "After that we get the efficiency. His record in France is to score one in 80 minutes. If he can maintain that record that would be ideal for us. As a game is in 90 that would guarantee you a goal."
"Goalscoring record is not necessarily transferable from the French League to the English league, that's for sure.
"But you could say that Ibrahimovic transferred an identical amount of goals from France to England. So that's the target Lacazette should set."
Wenger has spoken about the size of his squad and the need for trimming numbers - but said that does not mean the Gunners are finished recruiting.
"We are still open," he said. "But of course at the moment I have currently 33 players and it is very difficult to manage on a daily basis such a high number."
When asked about Arsenal moving for Riyad Mahrez, Wenger said: "We were never close.
"I rate him as a player but we have similar types with Alex Iwobi, Jack Wilshere back. Mesut Ozil ... we have plenty of the same type of players."