Kevin de Bruyne's journey from Chelsea to Man City in quotes
By Nick Wright
Last Updated: 03/12/16 7:54am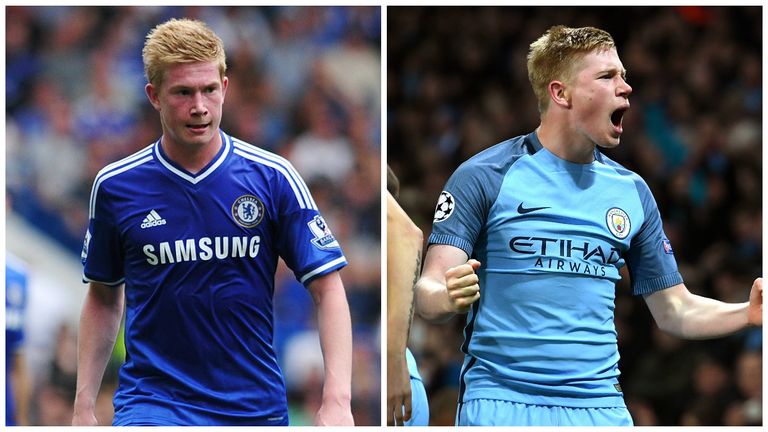 Manchester City's Kevin De Bruyne faces his former club Chelsea in Saturday's big game at the Etihad Stadium, live on Sky Sports.
The Belgium international has emerged as one of the world's finest playmakers since falling out of favour with Jose Mourinho and leaving Chelsea in 2014.
His impressive performances for Wolfsburg earned him a club-record £55m move to Manchester City in the summer of 2015, and he has gone from strength to strength at the Etihad Stadium.
Here, we pick out the best quotes to tell the story of his departure from Chelsea and his return to the Premier League with City...
"Kevin de Bruyne and Romelu Lukaku are ready to be part of Chelsea's squad." - Jose Mourinho when asked about his plans for Chelsea's young Belgian duo at his Chelsea unveiling in June 2013.
"The next time Kevin is on the pitch, he has to think he's playing for his next appearance. In Werder Bremen he didn't need to prove himself so much. This is a different reality. He's competing against very good players, so every minute he's on the pitch he has to work really hard." - Mourinho criticised De Bruyne's performance in a 2-0 League Cup win over Swindon in September 2013.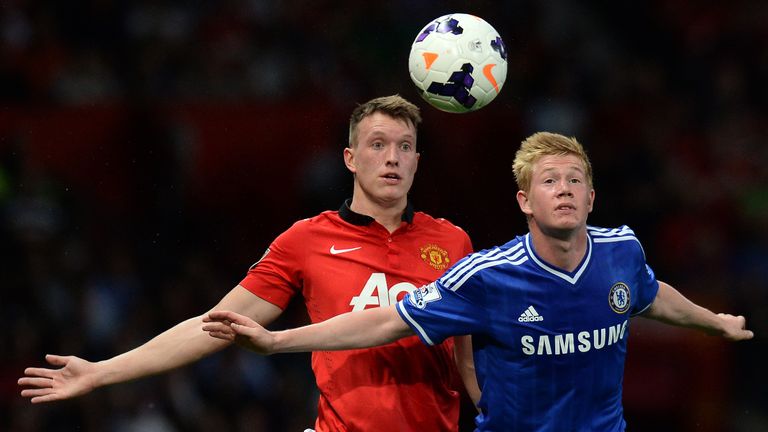 "I am a fighter. I learned it at Genk in my first year when we were fighting against going down. Also at Bremen last year it was very difficult. We had to fight more often than not. I will fight again to earn my place." -  De Bruyne responded by vowing to fight for his place at Chelsea.
"Kevin is showing desire and working very hard. I feel sorry for not giving him big opportunities up to now, but he's working better than ever. I like him as a player. I've learned now how to like him, also, as a kid. Hopefully I can give him enough time on the pitch so he decides to stay in a happy way." - Mourinho promised to give De Bruyne more chances in December 2013.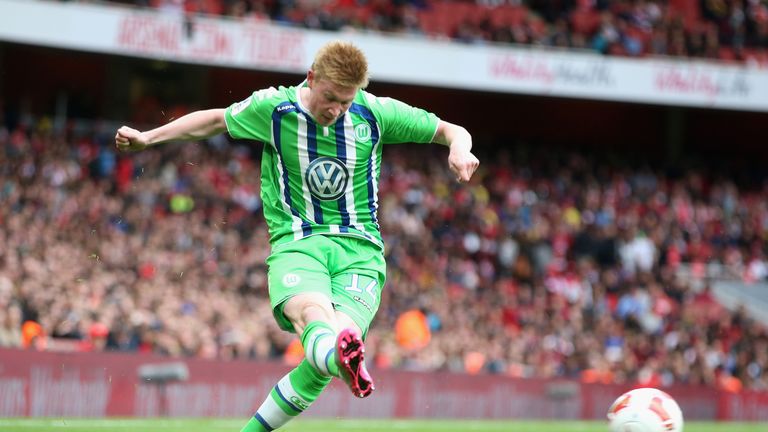 A month later, however, De Bruyne completed his £18m move to Wolfsburg and questioned Mourinho's treatment of him in an interview in the Belgian press.
"My pre-season was good, my first game too, but I still don't know why I lost my place after the game against Manchester United," he said. "It's a pity he told a press conference that I wasn't doing well on the training pitch. That's not me. I'm always a player who gives the full 100 per cent in training. Those remarks created a wrong image."
After a year at Wolfsbug, De Bruyne criticised Chelsea again, saying: "Maybe it would have all gone differently if Chelsea had paid 45 million euros for me instead of eight million euros to Genk back in 2012. I would have had a different standing, and got more chances. In the end, I have to say that, at that time, Chelsea were not good for me."
I wanted to keep him and he told me that it was not in his personality to be competing for a position in the team.
Jose Mourinho on Kevin de Bruyne
In July 2015, Mourinho insisted he had no regrets about selling De Bruyne and said the player did not have the right mentality to succeed at Chelsea. "I wanted to keep him and he told me that it was not in his personality to be competing for a position in the team," he said. "He needed a team where he knows he can play every game. He needs to know that he is important."
A month later, De Bruyne hinted that he would be open to joining Manchester City. "If an offer does come, I will hear about it and how much it is, but I have not yet heard anything. I would not go to England just to prove that I can play there. If I go there, it's because for me and for my family it is a good choice. That's the key for me."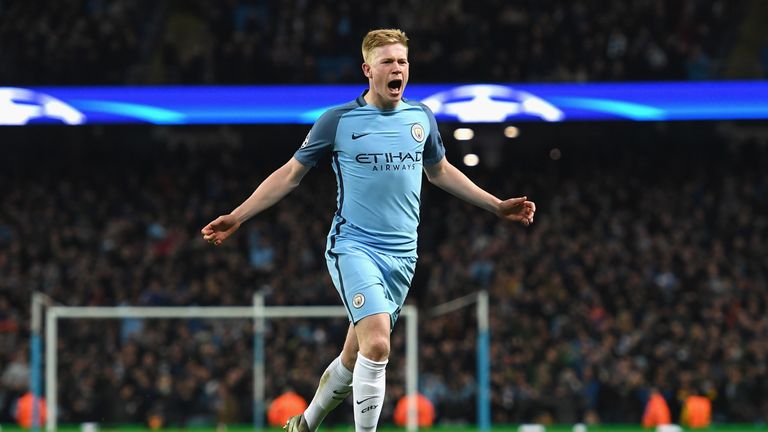 After months of speculation, De Bruyne completed his club record £55m move to City on August 30, 2015.
"It takes a special player to improve our squad. We like to play attacking, attractive football. Bringing in a player like this will only aid us. He has all of the mental, physical, tactical and technical attributes required to fit straight in." - Manuel Pellegrini.
"I want to reach the highest level possible as a player and I think the most important thing is that at the end of the season we can be happy and maybe have some titles." - De Bruyne.
Pellegrini's successor Pep Guardiola is also a big admirer of De Bruyne. "Messi is on his own in the table but Kevin is in the next table and he is right up there," he said in September. This weekend, De Bruyne has another chance to show Chelsea what they are missing.
Upgrade to Sky Sports now and get 12 months half price. Hurry, offer ends December 4!