Pep Guardiola is gone so is it Louis van Gaal, Ryan Giggs or Jose Mourinho for Manchester United?
By Adam Bate
Last Updated: 03/02/16 2:21am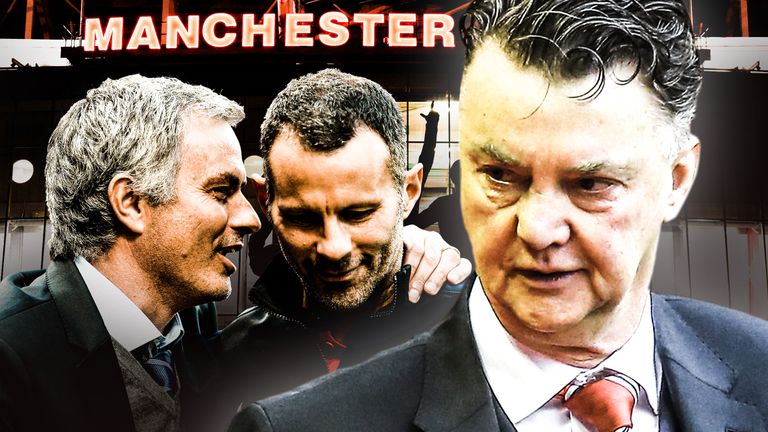 Manchester United had been expecting to see their rivals Manchester City win the race to get Pep Guardiola as their new manager, but the confirmation intensifies the debate over which man should be tasked with taking him on. We take a look at the Old Trafford options now…
It wasn't so long ago that City were seen as the noisy neighbours with their statement signings. They were the ones being slapped down by Sir Alex Ferguson as he stepped in to ensure that Dimitar Berbatov made his way to United instead. Winning those power plays wasn't so easy for City.
In 2016, that landscape has changed. The acquisition of Pep Guardiola, smoothly done with the acquiescence of Manuel Pellegrini, means City are now making their high-profile upgrades from a position of strength and it's United left scrambling to keep up.
They've got to make a statement of some kind because they've got to respond to what Manchester City have done now.
Jamie Redknapp
Adrift of the Champions League places and amid growing frustration at the style of football on offer at Old Trafford, faith in Louis van Gaal has been fading for some time. Unfortunately, the alternatives available do not command unanimous appeal either.
Manchester United legend Ryan Giggs has a face that fits but lacks the managerial experience that would inspire confidence, while Jose Mourinho's record comes with a series of caveats only underscored by his struggles at Chelsea earlier this season.
So which of the three coaches is the candidate to carry the fight to Guardiola and Manchester City? Who is the best man to take down the Catalan and what will Manchester United's decision mean for their future? We take a look…
Ryan Giggs
A United legend, Giggs's only experience in management came as a player-cum-caretaker manager after David Moyes was sacked. However, Guardiola himself had little experience when appointed at Barcelona in 2008 and soon got the better of the veteran Real Madrid boss Bernd Schuster in taking the title off their great rivals. He went on to enjoy unprecedented success in Spain.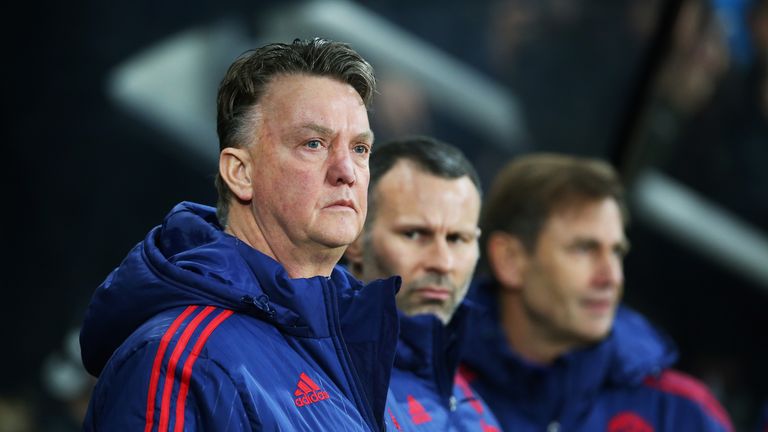 Would Giggs bring a comparable freshness in England? He has a deep understanding of the standards expected at the club and the philosophy on which that success has been built. He would not be coming in blind having been at the club continuously since childhood. He would command the respect of the players and perhaps be able to free them from the shackles imposed by Van Gaal.
The problem with that theory is that Giggs is surely guilty by association. What could he do that he's not doing already and if he's not doing it in his role as assistant manager then why not? Guardiola's brand of magic cannot be bottled. The fear for some fans would be that expecting a novice to compete with the game's most celebrated coach would be little more than a punt.
Jose Mourinho
In contrast, United know precisely what they will get with Mourinho - and that knowledge forms the basis of the argument both for and against the Portuguese coach. He's available following his departure from Chelsea in December and he's reportedly keen to take on the job as he seeks a return to the Premier League. But will United make their move?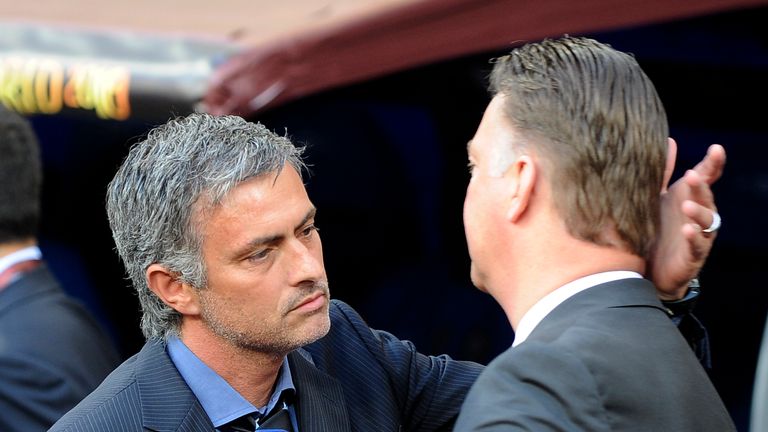 It must be tempting to turn to his know-how given the malaise on the field. Mourinho has a proven record of delivering trophies and has won the title in his second season in charge in each of his last five jobs. Most significantly, that sequence includes the 2011/12 season at Real Madrid during which he became the only man so far to deny Guardiola a league title as manager.
Mourinho did so by escalating hostilities between the two clubs and while that brought success in the short term, it also strained relations with his own players - a pattern that appears to have repeated given Chelsea's implosion this season. Do United want to risk the upheaval that Mourinho would surely bring? Can they afford to go down that route? Alternatively, can they afford not to?
Louis van Gaal
The real alternative, of course, is the status quo and the decision to stick with Van Gaal. The Dutchman's future has been the focus of intense speculation in recent months as United's campaign has continued to stutter. Van Gaal has been aggrieved by the media reports - pointing out that the press have sacked him three times already - but the problems are very real.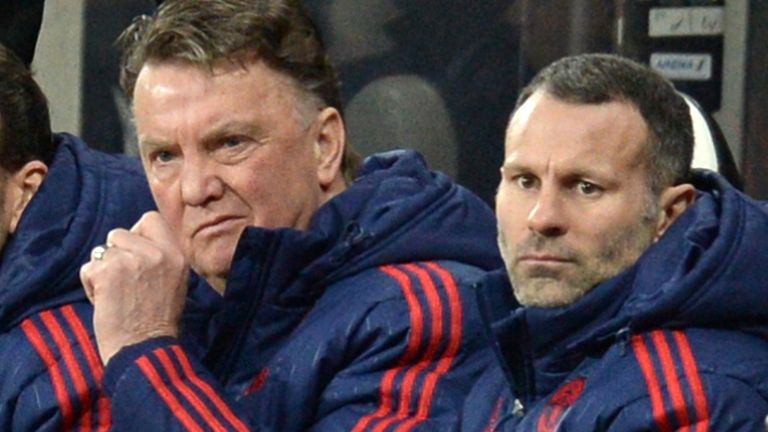 Even so, continuity is cherished at Old Trafford. What Gary Neville once called the club's willingness to "stand against the immediacy of modern life" might have been tested by Moyes' brief tenure in charge, but chief executive Ed Woodward does not want to be seen as a trigger-happy boss. There are those at United who believe that faith in a vastly experienced coach could yet be rewarded.
Van Gaal will need to ride out the storm and, with United still chasing two cups, the opportunity is there to do just that. But with City likely to be invigorated by Guardiola's arrival, will Van Gaal have the fresh ideas to counter that in the summer? Are United building something that could blossom or dallying while others do their work?
When Woodward and the rest settle upon their answer to that question, they can then make the decision that really matters. Who is the right man to entrust with the task of restoring parity - and superiority - over their Manchester rivals? It's a call they must get right. Getting the better of Guardiola isn't easy. Doing it with the wrong man in charge is impossible.