Ryan Giggs could learn from Jose Mourinho, says Gordon McQueen
By Pete Hall
Last Updated: 12/02/16 12:58pm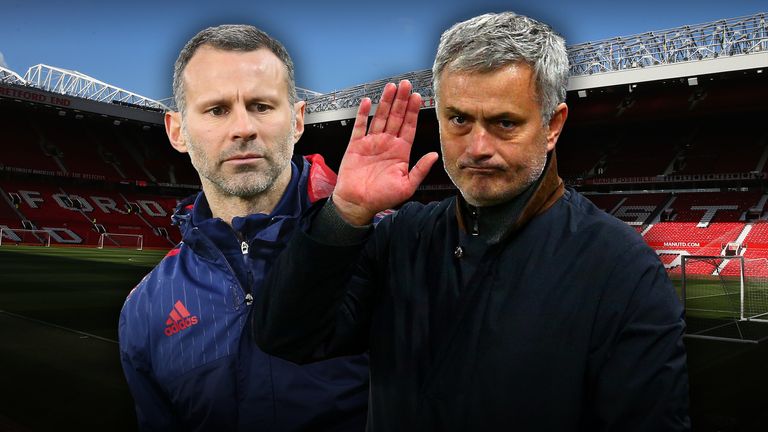 Ryan Giggs could learn from Jose Mourinho in his quest to become Manchester United boss should the former Chelsea manager replace Louis van Gaal, says Gordon McQueen.
Speculation around Van Gaal's future as United boss has continued this week with his side continuing to languish outside the top four. The Dutchman has rubbished claims that out-of-work Mourinho has already been lined up by the club's hierarchy to replace him at Old Trafford.
Giggs has also been talked about as a potential long-term successor for Van Gaal, who plans to retire at the end of next season. However, United's poor form means that Giggs may have to work under another manager before being handed the reins on a full-time basis.
Mourinho has hinted that he is ready to return to work, with the Premier League his preferred option, and former United favourite McQueen told Sky Sports that he would be welcome in the North West, and could help another fan favourite develop into a United manager of the future.
"The doubt everyone has about him [Mourinho] is with his longevity, like United had with Sir Alex Ferguson," said McQueen, who won the FA Cup and made 184 appearances in seven years at United.
"Mourinho is a manager who has moved around a lot over the years, so wouldn't normally suit United.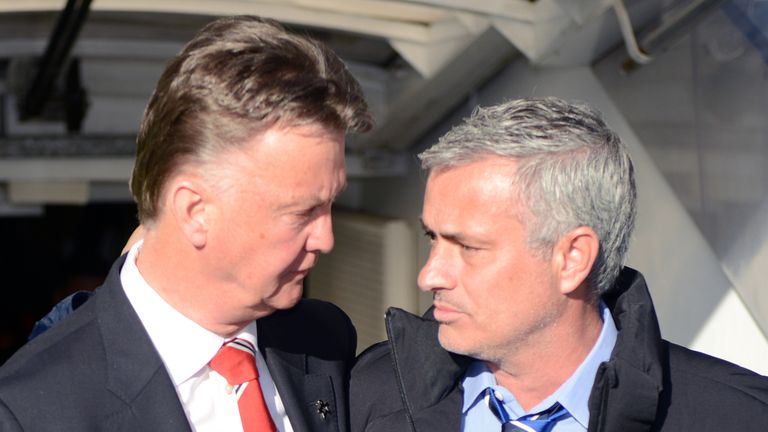 "Should he come, he would bring a winning mentality, and make the place a much happier club, compared to what we have just now.
"Mourinho will want to do his own thing in the transfer market, and stamp his authority on the club.
"Juan Mata will be wary if Mourinho comes in, as he has been sold by him before. Will Marouane Fellaini be regarded as a Manchester United player by Mourinho? I'm not so sure. Quite a few players will be on their toes if he comes in.
"[Jorge] Mendes will be heavily involved, as will Ryan Giggs - that will be part of the job, to keep Giggs involved.
"Giggs is so popular with the fans it will work in Mourinho's favour to keep him on and get fans on his side.
"I don't think he [Giggs] will go to another managerial job, he could learn from Mourinho.
Giggs is so popular with the fans it will work in Mourinho's favour to keep him on and get fans on his side.
Gordon McQueen
"Chelsea's poor season won't affect him [Mourinho]. It would take a hell of a lot to knock Jose Mourinho's confidence. He'll just look at his trophy cabinet and he'll be fine.
"He has such a high opinion of himself, which as a manager is not necessarily such a bad thing."
United have improved marginally of late, putting together a run of just one defeat in nine, with executive vice-chairman Ed Woodward reportedly happy with the job Van Gaal is doing.
However, the 20-time top flight champions still remain six points behind bitter rivals Manchester City in their pursuit of a Champions League qualification spot. Conceding late goals in draws at Newcastle and Chelsea, and in the defeat at home to Southampton, has not helped matters.
McQueen is not confident Van Gaal can oversee a late resurgence, and with the money the Dutchman has spent on the current crop of talent, he believes the United boss must be held accountable.
"Nobody is enjoying their football, and nobody is playing with a smile on their faces just now - which is down to Van Gaal's style of play," McQueen added.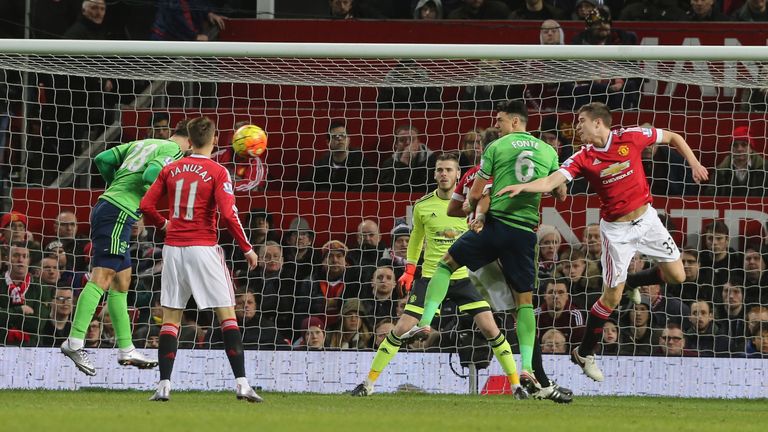 "I don't think he will turn things around, we won't finish in the top four, which will be a disaster in a league that has been really strange this season.
"West Ham, Watford, Tottenham - these are all teams over-achieving - and makes United's poor performances that much worse.
"He has spent £250m, and someone has to be made responsible for that. The team he has sold is stronger than the team he has bought."