Jesse Lingard: Manchester United should be competing for silverware
By Patrick Davison
Last Updated: 28/02/16 9:02am
Like a lot of United fans, until recently Jesse Lingard had known little but dominance.
Of course there were the battles with Arsenal, the years spent trying to close the gap on Chelsea and the skirmishes with the 'noisy neighbours' from across the city.
But Sir Alex Ferguson's United always got 'their' title back in the end.
"Success is pretty much all I remember," says Lingard, who was born in the North West in December 1992, during Sir Alex's first title-winning season, got a United shirt pretty much as soon as he could walk, and has been a red 'through and through' ever since.
Even his first United memories are of the club's greatest ever season.
"I remember Solskjaer scoring to win the Champions League and Giggsy's famous run against Arsenal," says Lingard, who went to his first United game a couple of seasons later. Another famous one against Arsenal.
"It was the 6-1 game, I went with my Grandad. He taught me a lot of my early skills and got me my first kit," he adds in an exclusive interview with Sky Sports' Patrick Davison.
Then there are his heroes.
"I used to idolise Giggs and Scholes. With Giggs it's great to still have him around and to be able to go to him for guidance and help. Paul Scholes is so humble and just an absolute legend."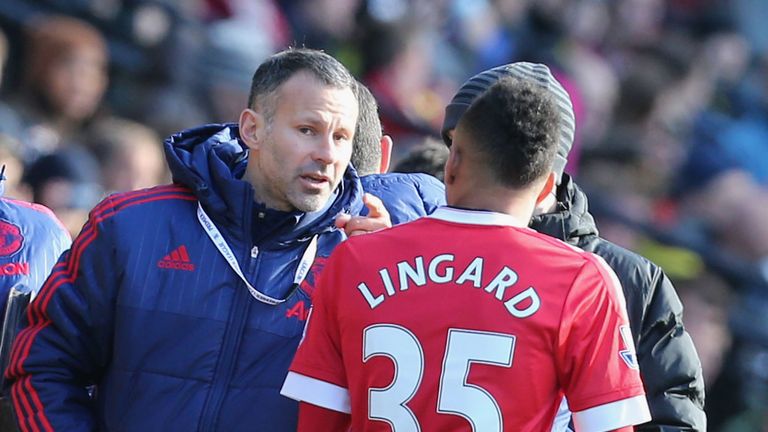 All this points to why this season, and the couple before it, have been tough for Lingard - as a fan it's the toughest period he's known.
But at the same time he's loved it. Because this has been his breakthrough year. The season he's made his boyhood dream a reality and become a proper first team Manchester United player. It's been a long road.
"I had a trial when I was seven and at nine I had to choose between Liverpool and Manchester United - obviously I chose United!"
He then moved out of home and into digs when he was 12 and, as teenager, was supported by the club's coaches when others might have discarded him for being too small.
"I was pretty small and a late developer so sometimes at Under 18 I had to play Under 16s. The coaches look after you. They nurture you really well."
Part of that nurturing has been playing Lingard out wide to stop him getting hurt. Eventually he'd like to play more centrally.
Another part was steering him perfectly through the loan system - via Leicester, Birmingham, Brighton and Derby - where so many young players seem to get lost.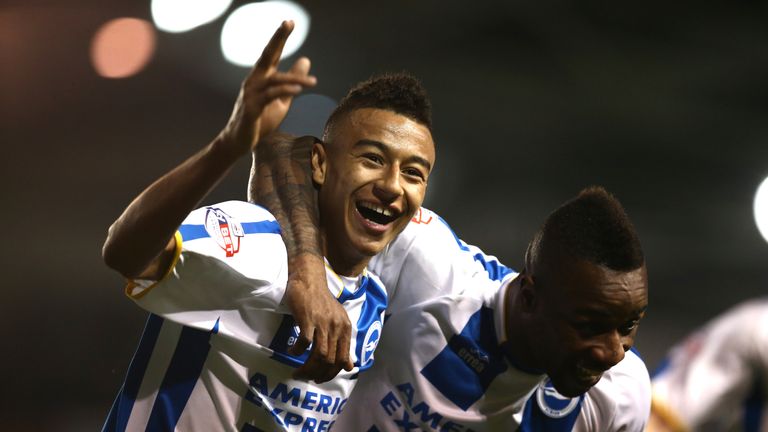 Finally, last October he forced his way United's team, exactly as Sir Alex had predicted.
"I remember him meeting me and my family at Old Trafford and he said, 'At 22/23, Jesse will come of age and be a Manchester United player'. Now that's what happened, so thank you Sir Alex."
But not everyone from the 2011 FA Youth Cup winning team Lingard was a part of lasted the course.
Ravel Morrison seemingly couldn't be tamed and, most painfully for United fans, Paul Pogba was lost to Juventus.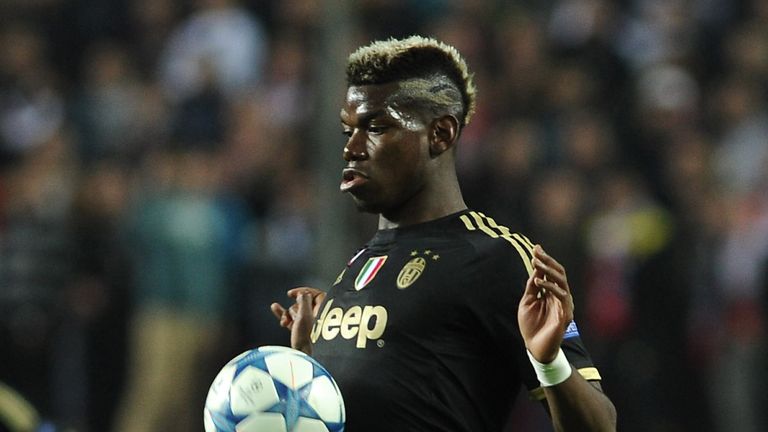 "Pogba and Ravel could both still be playing for United," say their former team-mate. "They were both massive talents. Ravel off the cuff, Pogba with strength and skill in midfield. Most coaches thought that team would all break through together."
While Pogba and Morrison left, Lingard stayed to fulfil Sir Alex's prophecy. He edged his way into Louis van Gaal's plans, firstly through a couple of solid substitute performances and then as a starter.
Next, in a home game against West Brom, came the moment he'd dreamed of.
"My first United goal," he says proudly. "That moment, at the Stretford End, is all I ever wanted to do."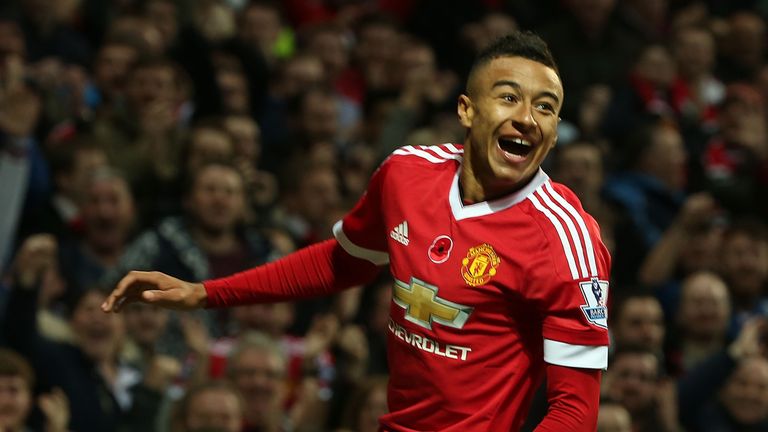 Unfortunately for Van Gaal, the emergence of Lingard, followed by Cameron Borthwick-Jackson and, dramatically on Thursday night, Marcus Rashford, from the academy, have been among the few bright spots in a drab season for United fans and a difficult one for their manager.
Lingard says it's time to forget personal dreams and journeys and get back to the glory days he remembers as a youngster.
"Over the years United have won plenty of trophies but lately we've not been doing it. We need to get back to that. Manchester United need to be in the Champions League."
Young, homegrown players have played a huge role in United's past and the club will need them again - starting with Arsenal on Sunday - if they are to save their season.