Man Utd must give Marcus Rashford incentive-based deal, Ray Wilkins says
By Stephen Turner
Last Updated: 01/03/16 3:03pm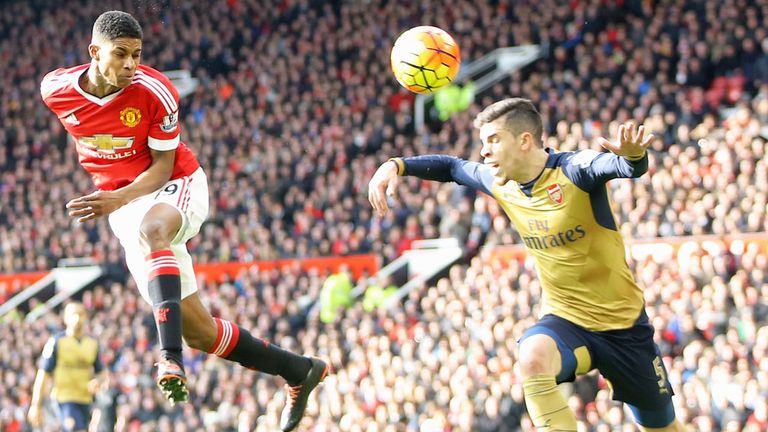 Manchester United can keep Marcus Rashford's feet on the ground by giving him a new appearance-based deal, according to Ray Wilkins.
The teenage striker has lifted United's season with four goals in his first two senior appearances, keeping the club in the Europa League last Thursday before hitting two in Sunday's win over Arsenal.
Several national newspapers reported on Tuesday that Rashford is on the verge of a huge pay rise, but Wilkins told Sky Sports News HQ United should think hard about the kind of contract they hand out.
"Obviously you have to give him a new contract because he looks a good prospect," the former United midfielder said. "But I'd like to see it based on incentive.
"By all means up his basic wage, but then give him very good appearance money so he still has that drive to keep maintaining that level.
"Once he sees that first wage package with that nice appearance money he'll want a little bit more as well. Obviously there's negotiation to be had there, but to look after him and keep his enthusiasm for the game, get that incentive in there as well."
Wilkins warned against falling into the trap of "putting this young man under too much pressure too soon", but fellow studio guest Iwan Roberts has been impressed by Rashford's fearlessness.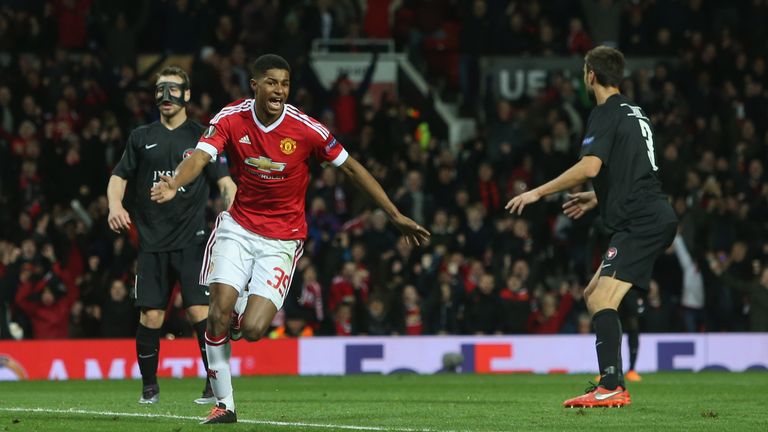 "He looks as if he's more than capable of handling the pressure," said Roberts, himself a former striker at international level with Wales.
"The big thing with youngsters is there's no fear, they're not afraid of making mistakes. He's just got to keep his feet on the floor and keep progressing."