Wayne Rooney will break all records says Man United great Denis Law
By Dev Trehan
Last Updated: 15/03/16 6:46pm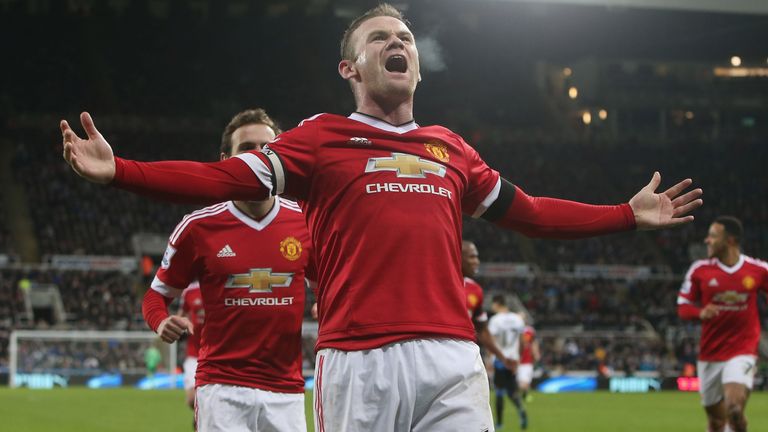 Wayne Rooney's return to action will be a huge boost for Manchester United heading into the final stretch of the season, according to club legend Denis Law.
Rooney should be back early next month after an ankle ligament injury suffered in February raised doubts about his fitness and availability for this summer's European Championship.
United are taking a cautious approach with their skipper's recovery and 1968 European Cup winner Law hopes Rooney - the club's second highest goalscorer in history behind Sir Bobby Charlton - will return soon to spearhead United's attack.
"Wayne Rooney is a goalscorer and we need him back," Law told Sky Sports. "When Wayne joined Manchester United - and I said it at the time - if he stays away from injury he will break all records.
"He is important to the club - as are all of the players regardless of their position - but because he is a striker he is reliant on other people like the midfielders and the wingers giving him the ball.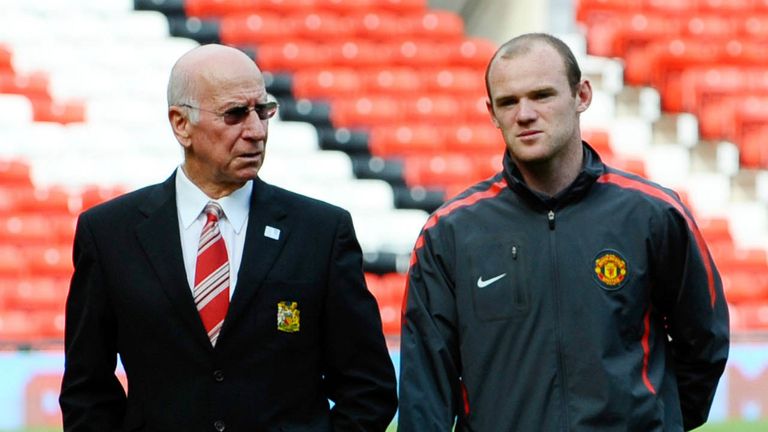 "Looking back on my own career I was really lucky to be playing alongside two of the greatest players in the world in Bobby Charlton and George Best. That made it easier for me."
Law had a glorious 11-season spell at Old Trafford and scored 237 goals, winning four major trophies before rejoining Manchester City in 1973.
The 76-year-old Scot was made a Commander of the Order of the British Empire (CBE) for his services to football and charity in the New Year's Honours List and collected his award at Buckingham Palace on Friday.
He said: "It was a little intimidating but it was great to meet everybody and Prince William was excellent in the way he was able to talk to so many people from all walks of life as he gave out the awards.
"It was a surprise but it was really nice for my family and friends and I was probably more happy for them than myself.
"I also didn't expect to win the Ballon D'or in 1964 alongside the likes of (two-time winner) Alfredo Di Stefano and all of the other great players that had won it. That was unexpected as well."
Law was speaking at the launch of a three-year global partnership between United and Gulf Oil International, where he was joined by Rooney and a number of other first-team players including Luke Shaw, Ashley Young and Antonio Valencia.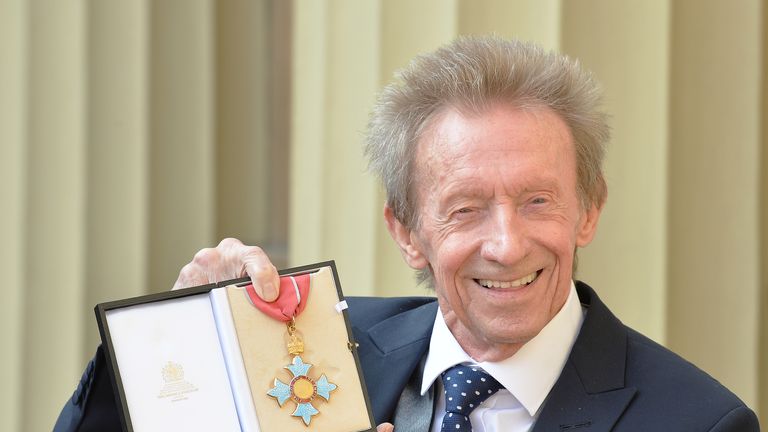 The company, who already support Gulf Racing Porsche in the World Endurance Championship and World Superbike team Milwaukee BMW, has become United's first official global lubricant oil and fuel retail partner.
Gulf Oil International president Frank Rutten said: "This is a very big day for Gulf Oil and Manchester United but it is also about a commitment to growth. Manchester United is the biggest club in the world and the Premier League is the biggest platform in the world.
"This association, and where it stems from, is very important. We analysed everything and talked about this with other clubs all over the world, including the UK, and there was no doubt in my mind that this is the best possible match for both parties."