Manchester United have fallen below expectations, admits Louis van Gaal
By Sam Drury
Last Updated: 19/03/16 9:27am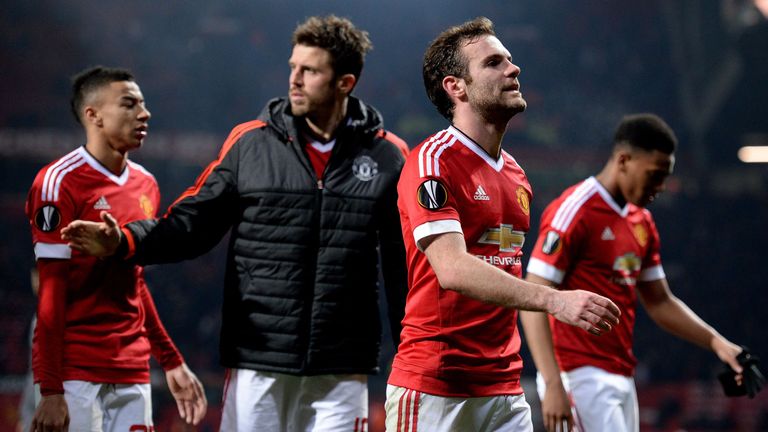 Louis van Gaal has admitted that Manchester United have fallen below expectations this season, ahead of their derby clash with Manchester City on Super Sunday.
Having finished fourth in Van Gaal's first season in charge, the United find themselves sixth, four points off the Champions League places heading into the final weeks of the season.
Indeed, the Dutchman accepted that defeat to City would all but end their hopes of finishing in the top four.
Asked if the game with City was "do or die," Van Gaal told reporters: "I think so, we are now four points behind so you have to win otherwise the gap is bigger and bigger and the matches that you have to play are not too many.
"I think the gap is then seven points and we have to play only another eight matches, so then it is very sharp to recover from that gap. It is still possible, but it is difficult because West Ham United are also in front, it is not only City."
The United boss also hit back after media reports and speculation since Christmas that have suggested he will be sacked.
"I think for four months [the press] have been writing that I shall be sacked, or not? Four months already. Do you think that is logical or normal?" added Van Gaal.
"Expectations can be too high. Our purpose was to reach the top three because we wanted to do a bit better than last year.
"Yes [we have fallen below expectations], but then you have to analyse the circumstances, how I have to work. I am never feeling that I am under pressure. I do what I have to do."