Ander Herrera says Manchester United are now in a positive mood ahead of Leicester clash
Last Updated: 22/09/16 1:33pm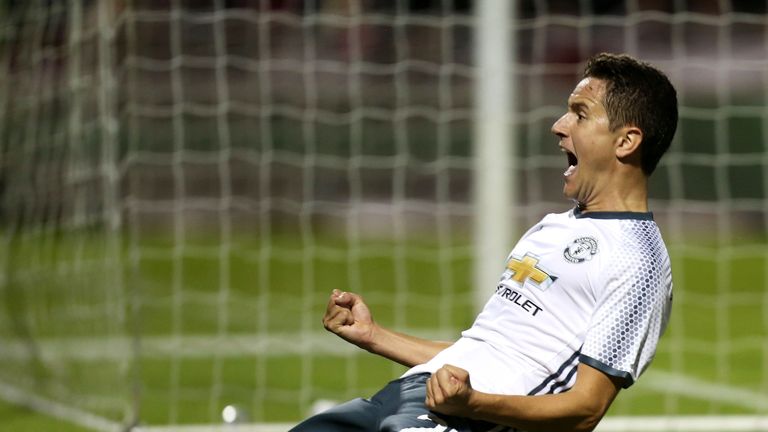 Manchester United midfielder Ander Herrera hopes the club can write off their run of recent reverses as "a very bad week" and move on.
United made a fine start to life under new boss Jose Mourinho, winning their first three Premier League games this season.
However, they then lost 2-1 at home to local rivals Manchester City, a defeat which was followed by further setbacks at Feyenoord and Watford.
The run of losses ended with a 3-1 EFL Cup victory at Northampton on Wednesday night, though, and Herrera, who was among the scorers, says the win was well-timed ahead of Saturday's important Premier League clash with Leicester.
"When you play these kind of games, people don't realise how difficult it is," he told beIN SPORTS after the Northampton game.
"Now we are going to think about winning games. We want to think it was a very bad week and now we can face Leicester in a different way, more positive.
"Hopefully we can win and we can keep being high in the table."
Herrera impressed at Sixfields, hitting the post from long range before scoring the crucial goal to put United 2-1 up in the second half.
And the Spanish midfielder knows that goals will enhance his claims to a regular place in the starting line-up.
"I try to shoot when I can play, when I can help the team," he said.
"I know my role, I know what I can give to the team but, as a midfielder, when you score of course you are helping the team more.
"We know we have controlled the game and when you control the game, that's when midfielders control the ball, control the game as well.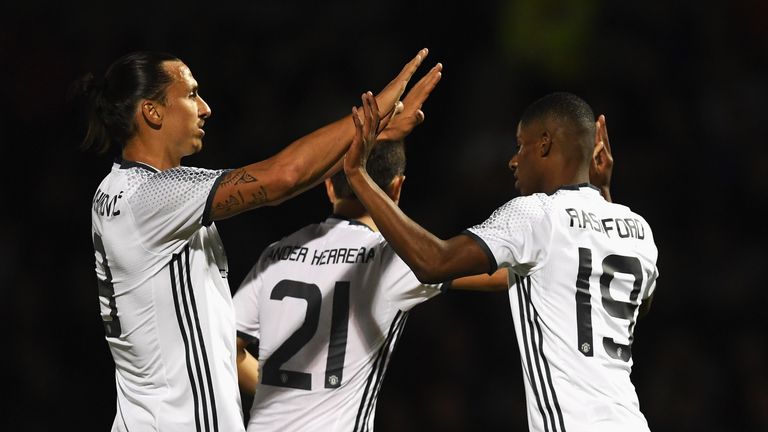 "We tried to play as quick as possible, one, two touches, I think the team needed that today.
"Now we are facing in the next round Man City, so it's very good for everyone.
"We have another chance to play against a top team and show what we are able to do.
"Overall, in front of our fans, we couldn't win the last game against them, so we have another chance."
Watch Man Utd v Leicester, the Ryder Cup and the EFL Cup as part of our three months' half-price offer.