Sky Sports' Geoff Shreeves meets Man Utd forward Marcus Rashford...
By Geoff Shreeves
Last Updated: 23/09/16 6:03pm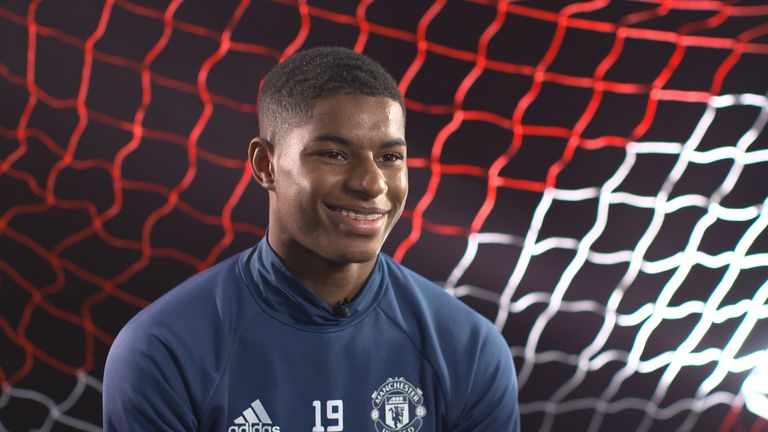 As Manchester United prepare to face champions Leicester, Sky Sports' Geoff Shreeves went to meet Marcus Rashford in the forward's first extended TV interview...
It will come as no surprise to anyone that Marcus Rashford can't stop smiling.
This 18-year-old really is living the dream - and some. Seven months ago he was, in his words, "just messing about, not really warming up properly" as a sub ahead of a Europa League tie when his world changed forever.
When I sat down with him ahead of Manchester United's clash with Leicester he reflected on everything that has happened to him since, which, quite frankly, is an awful lot.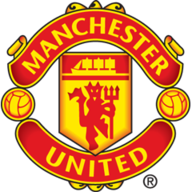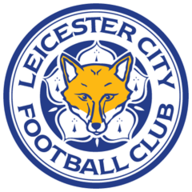 Man Utd vs Leicester
September 24, 2016, 11:30am
Live on

Scoring on his debut? "Couldn't sleep that night". 
Two goals against Arsenal? "Was more nervous doing a TV interview afterwards".
England call-up? "Thought one of the lads was winding me up!"  
He also spoke of how "weird" it felt when people started to stop him and ask for pictures and the "craziness" of players and managers he grew up admiring now saying complimentary things about him.
He admits to being a little starstruck when he first went into the senior dressing room but he's used to it now. Having said that, when Thierry Henry arrived at the training ground to interview Paul Pogba, nerves got the better of him.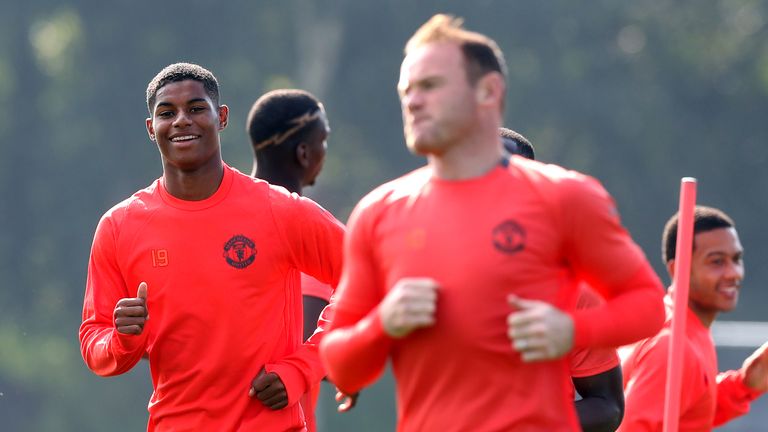 Henry is one of his heroes and a player he not only idolised but someone whose game he studied and modelled his own on. So, being too shy to ask he sent a go-between to ask if it was OK to have a picture with the Frenchman. The words of encouragement he received meant as much to him as the treasured photo.
Rashford in person is not only extremely level-headed, but keen to get a good education. He likes maths but dropped science as soon as he could. He said he is also a scholar of the game, learning to adapt his own playing style, looking for more goals.
He's achieved a ridiculous amount of success in virtually no time at all and when you meet the charming, polite respectful teenager behind all the deserved headlines you can't but hope it just keeps carrying on for him...
Look out for more from Geoff Shreeves' chat with Marcus Rashford on skysports.com and the Sky Sports apps and watch the full interview in the build-up to Manchester United v Leicester on Sky Sports 1 HD from 11.30am.
Watch Man Utd v Leicester, Crolla v Linares, Aston Villa v Newcastle and Hull KR v Huddersfield on NOW TV for £6.99. No contract.