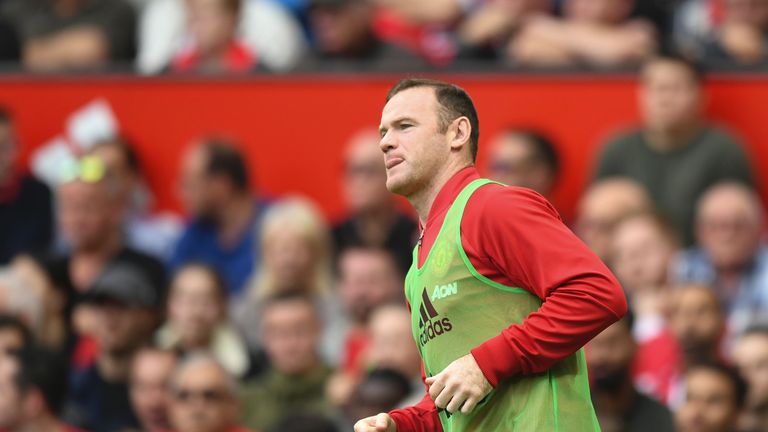 Wayne Rooney is determined to show Jose Mourinho he can still play every Manchester United game.
Captain for club and country, Rooney has not started for United since their EFL Cup win over Northampton last month and was dropped for England's recent World Cup Qualifier in Slovenia.
The former teenage prodigy is already in his 15th season of Premier League and international football despite not yet turning 31.
But after another bit-part role at Liverpool on Monday, Rooney has made it clear he does not intend staying on the bench forever.
"I think it's football," he said. "Obviously I've started through all my career, so it is a new period for me and of course I want to play.
"I just have to keep working and trying to get in the team and my chances will come, I know that, and it is up to me to take them.
"I'd like to think I can play every game, but obviously it's the manger's decision and I respect the decision. I'll be ready when needed.
"Not in my mind [do I think I've reached the point when I accept only getting 25 games a season]. Maybe in other people's minds but not mine. I'm 31 next week. I've got a lot of football left."
Rooney has been switched between forward and midfield roles in recent seasons, and the summer arrivals of Zlatan Ibrahimovic and Paul Pogba partly explain his shortage of United starts.
Pogba cost a world-record fee but has been criticised for some of his performances, and Mourinho admitted he expected "more penetration" from the France star at Anfield.
But Rooney said: "Paul is a fantastic player. I think he's working hard and he's doing well. As always, it takes time to settle. I think he is a fantastic player and he will shine for us this season, there is no doubt."
You can watch Chelsea v Man Utd, plus England's tour of Bangladesh and the US Grand Prix on Sky Sports. Upgrade now and enjoy six months at half price!