Jose Mourinho insists winning titles proves he succeeded at Chelsea
By Sky Sports News HQ
Last Updated: 22/10/16 11:30am
Jose Mourinho says he has "no bad feelings" about his Chelsea departure and insists the club cannot "delete" him from their history.
Mourinho returns to his former club with Manchester United for the first time since he was sacked last December and the match will be live on Sky Sports 1 HD on Nissan Super Sunday.
The Portuguese returns to the scene of some of his greatest triumphs in management, where he won three Premier League titles across two spells at the club.
However, just seven months after leading Chelsea to the league title in May 2015, Mourinho was sacked as manager with the Blues just one point above the relegation zone but Mourinho believes the fans never lost their faith in their 'Special One'.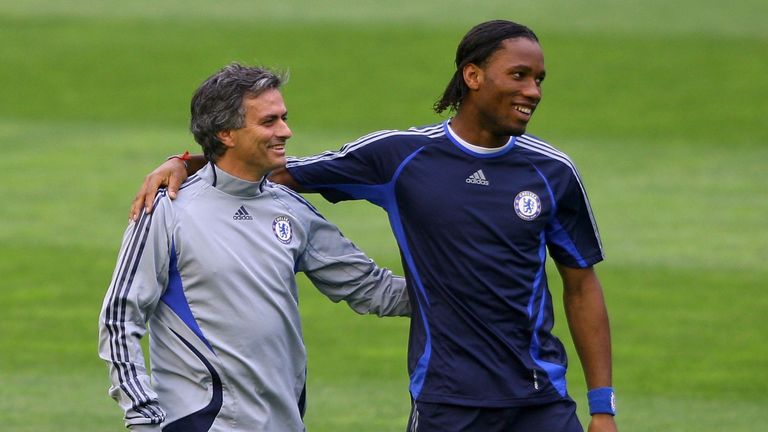 He told Sky Sports News HQ: "To be sacked is football. Many of the best managers have had their moment to be sacked. Of course there are exceptions, but in modern football especially, it can happen to anyone. If it was a club where I gave nothing, I think it would have been more difficult. 
"When I leave a club when in two different periods I gave titles and gave the fans some of the best moments that they have had then you leave with the feeling 'I have done my job'.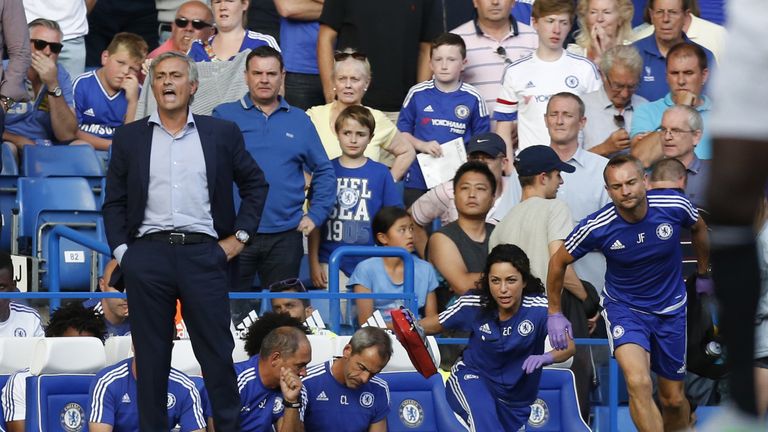 "I don't think they want to, but even if they want to, they couldn't delete me from Chelsea history. They belong to my history too. No bad feelings.
"The owner, he decided to sack me, the fans, they have no power. They show day by day, match after match, that they wanted me, but in this profile of club, the fans have no power.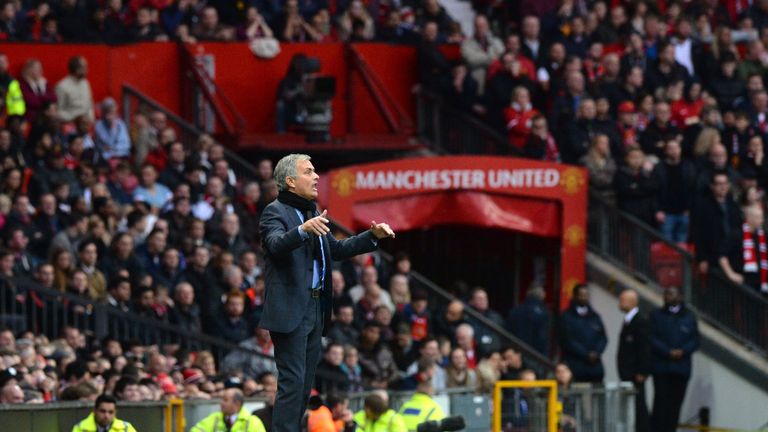 "In some clubs, especially in some Latin countries, the format of the club, the fans have real power on the board and with the president and owners, but here they have no power so Mr Abramovich decided to sack me, but I left with not one bad word about anyone or anybody at the club.
"Then I waited for what I would prefer which was to stay in England in the Premier League and then I was lucky to have a big club like Manchester United." 
Asked if he would return to Chelsea for a third spell in charge, Mourinho replied: "I hope not, honestly. Because I would like to stay [at United] for many many years. That would mean probably that I would not be searching for another club in the Premier League, so I hope not."
Though he is charge of one of Chelsea's fiercest rivals, the Portuguese manager does not think he will receive a hostile reception on his return to Stamford Bridge.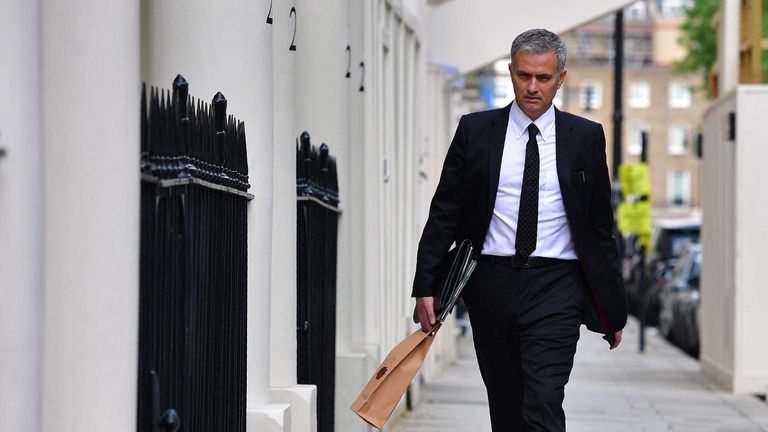 He said: "I don't expect a negative reaction, even going with a United badge and going to fight for points. There is no reason for a bad reaction. If they give me a good reception, I don't know. I'm not their manager anymore. I represent a rival club.
"It doesn't matter their reaction. I'll be grateful always. We started so many happy moments, historical moments for the club. When people talked about me being sacked, they always sung my name. I could walk home from  games and never had a bad word said to me.
"When the game starts, I'm going to forget it, the fans will forget it. They'll focus on the match."
There's something for everyone on Sky Sports Mix this weekend. Live F1 on Friday, Bournemouth v Spurs on Saturday, while on Sunday you can watch Feyenoord v Ajax, Red Bull 3x3 Basketball and NFL RedZone!