Jose Mourinho: Manchester United are 'maybe out of Premier League title race'
By Jefferson Lake
Last Updated: 04/12/16 7:49am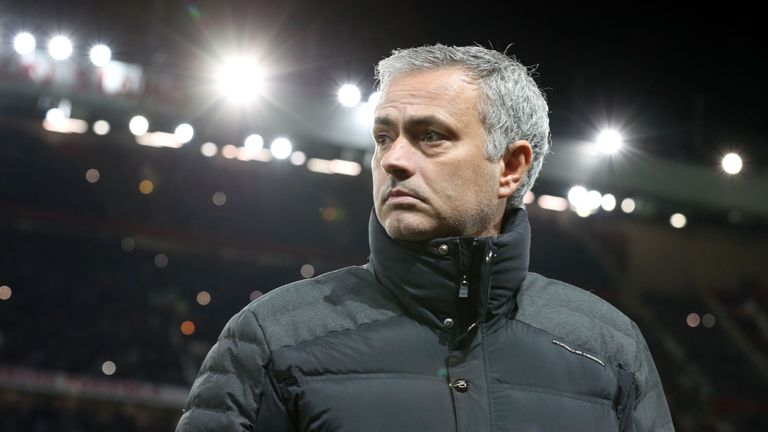 Jose Mourinho has conceded that Manchester United are "maybe" out of the Premier League title race this season.
United travel to Everton on Sunday, where they arrive with 20 points to their name following their worst start to a Premier League season.
It means United are 11 points adrift of leaders Chelsea after 13 matches, leading Mourinho to admit the title could already be out of their grasp.
"When I was speaking about destinations, I think the destination is for us is to be champions," he said. "Maybe not this year, maybe we cannot do it.
"I don't know. In football anything is possible but maybe we don't do it.
"There's a gap between us and the top of the table but the destination is for us to be champion.I don't know when, maybe next year, maybe this year, maybe in two years' time.
"Maybe when I'm not here and somebody else comes, but if we follow this direction the destination is to be champions."
Meanwhile, Mourinho has confirmed his belief that football authorities treat him differently to other managers.
The Manchester United boss has been no stranger to controversy throughout his decorated career for his touchline behaviour.
Mourinho's appointment at Old Trafford led to the resumption of his testy relationship with the Football Association, who this week handed him a touchline ban for the second time within a month.
The latest suspension came after booting a water bottle in frustration in Sunday's Premier League draw at West Ham, leading to a charge of improper conduct that saw him in the stands when United met the east Londoners in the EFL Cup three days later.
"The only thing I would like would be the same rules for everyone," he said following the latest punishment.
"Let's go back to the last one. I kick a bottle of water, I cannot do it. If I do it, it's a sending off. After the sending off, there is a punishment.
"So I accept that is a sending off. In fact, if you see the images, when the referee comes, I go - not a word, not a complaint. I accept the suspension of one match and it's as simple as that.
"But it has to be the same for every manager. It has to be the same."
Upgrade to Sky Sports now and get 12 months half price. Hurry, offer ends December 4th!