Jose Mourinho compares Man Utd midfielder Paul Pogba to Frank Lampard
By Allan Valente
Last Updated: 15/01/17 12:30pm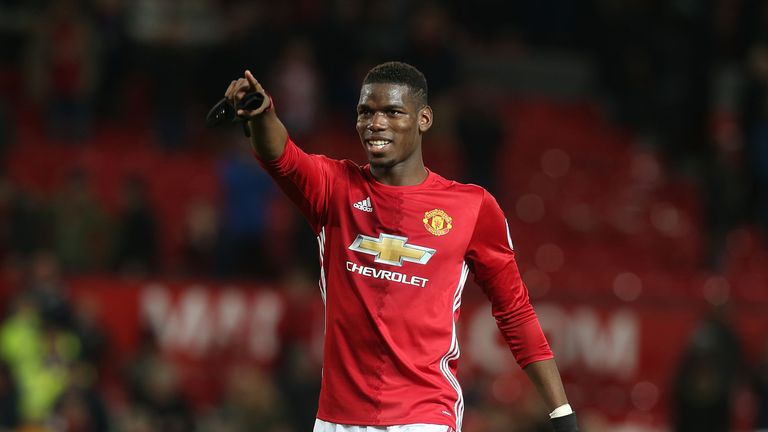 Jose Mourinho has compared Paul Pogba to Frank Lampard and says tactical tweaks have helped the Manchester United midfielder become more "dynamic" in recent weeks.
Pogba initially struggled to make the kind of impact expected after his world record £89m move back to Old Trafford from Juventus in the summer but has been in fine form recently, playing a key role in his side's nine-game winning run.
Mourinho has compared him to the former Chelsea midfielder, who is the Blues' all-time leading scorer with 211 goals, with the Portuguese saying tactical adjustments and offering guidance have helped to get the best out of the 23-year-old, much like he did with Lampard at Stamford Bridge.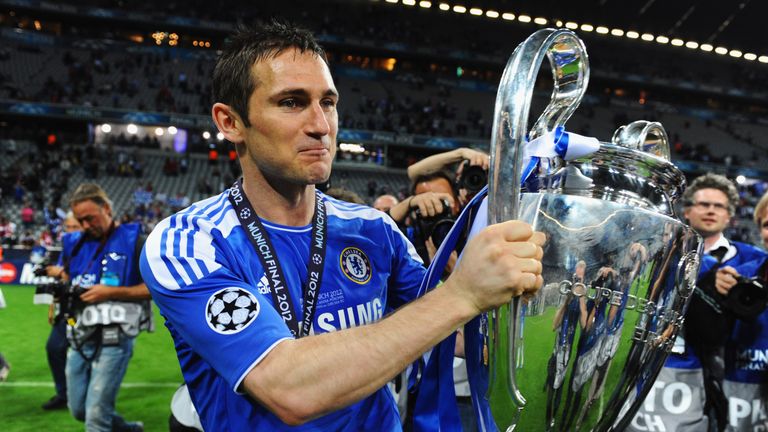 "I've worked with Paul, tactically as mentally," Mourinho said. "I did nothing special. It is part of him. His technical and psychological qualities are part of him.
"Tactically, I have tried to adjust him and give some guidance and try to make a dynamic player for the team where he can be dangerous and can arrive in certain positions where he has the potential to score.
"I remember when I arrived at Chelsea in 2004 and, in my first match, I played a 4-4-2 where Lampard was the inside player on the left side. It took me a couple of months to understand that this guy had so much potential to score goals that I had to change for him.
"It is the same with Pogba, but these are the little details when you work with players. With more time, you try to understand them and try to get the best out of them."
Pogba has become more influential in recent weeks for Manchester United as they look to keep pace with the top four in the Premier League.
He has scored twice and provided three assists in the last eight games and Mourinho believes he can become a prominent goalscorer for United.
"Paul is very happy in the way the team plays and the team allows him to play," he said. "I think he can score goals. I don't want to set targets for him, but I just feel that in every match he can potentially score a goal.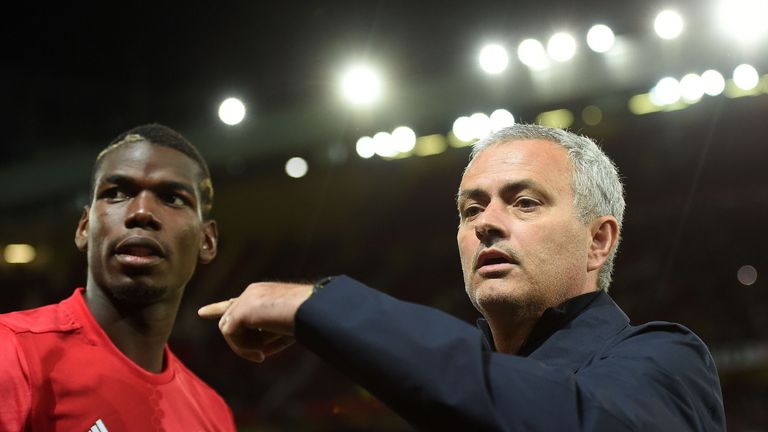 "Paul will always get into positions where he will have a free-kick or a shot from 20 to 25 metres. So I always feel, in every game he will have conditions to potentially score."
Watch Manchester United take on Liverpool as part of Merseyside v Manchester this Sunday. Coverage begins on Sky Sports 1 at 3:30pm, after Everton v Manchester City.
Upgrade to Sky Sports now and get nine months half price. Hurry, offer ends January 16th!