Manchester United are in good shape off the pitch but need Champions League to flourish
By James Cooper, SSNHQ
Last Updated: 10/02/17 11:04am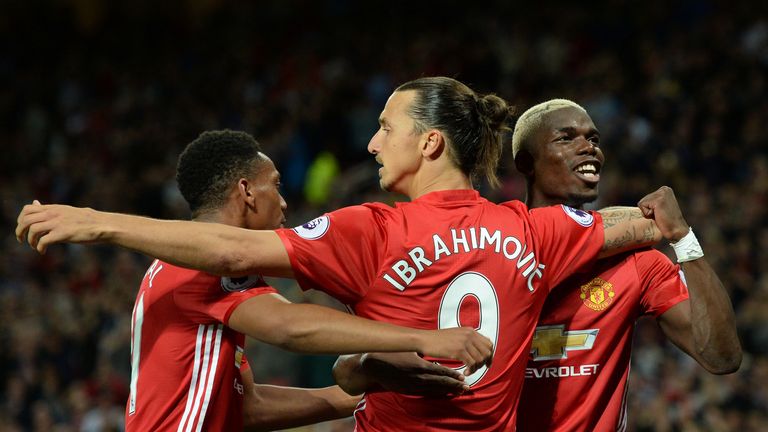 Manchester United's finances seem to be rosy, but can we expect more big signings this summer? How vital is the Champions League? James Cooper reflects...
Another record quarter for United with predictions that annual revenues will soar to £540m. Thursday's figures seem to reveal that the growth of this club is immune to the financial perils of not qualifying for the Champions League and should Jose Mourinho buck that recent disappointing trend, Old Trafford will be even more awash with cash.
For a conference call that lasted half an hour there weren't many gems on offer, but that wasn't a huge surprise.
The demeanour of executive vice-chairman Ed Woodward was fairly consistent with his performances in previous questioning sessions with financial experts rather than football journalists. He was typically coy when asked about player additions in the summer, admitting there wouldn't be a "large churn".
But he's been in the job long enough to recognise that flagging up just how much United have to spend will see potential transfer fees ramped up even further.
The club's last foray in the summer market had them break records in bringing in four new acquisitions, those same arrivals also saw staff costs raise by 14 per cent.
Winter departures have strengthened United's summer spending power from the perspective of fees and wages, with reinforcements likely in defence and attack. There's no doubting the finance is in place for stellar spending again, especially if a player of the calibre of Antoine Griezmann can be tempted to the north west of England.
Woodward also claimed there's a "happiness from his manager" on the current state of his first-team squad but there remained a target for "continual improvement" with the playing staff.
He said: "Even if you win everything, you still want to improve the squad - that's the nature of the dynamic industry that we're in.
"We're in that kind of environment now compared to where we were two, three years ago, when perhaps there was a little more churn required from the playing squad perspective."
And it wasn't just summer transfer activity on the lunchtime agenda either, with another question on the likely whereabouts of Mourinho and his players in pre-season when they help to boost the global brand.
It's certainly going to be a more extensive programme of games, hardly surprising after the debacle of Beijing's washed-out Manchester derby last year. While no destinations were confirmed it would be a huge surprise if Mourinho's men weren't part of a tournament in the USA.
United are the only English club still fighting on four fronts and the man in charge of the purse strings admitted that they're now at "the business end of the season" and planning for a "strong finish".
We know that an adidas penalty clause will come into effect should the Champions League remain elusive again, but there are also two routes available to the competition - a top-four finish in the Premier League or a successful Europa League campaign.
Yes, the debt has risen significantly from £322.1m to £409.3m, but this is predominately down to currency fluctuations and while everyone at Old Trafford would prefer it wasn't there at all, they're pretty relaxed about the new figure.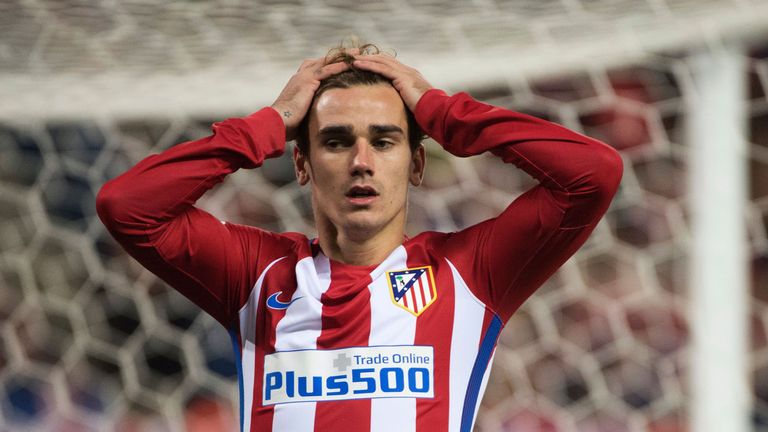 Commercial growth has slowed of late, but then again with more than 70 partners across the planet across a variety of markets, regions and products, Woodward also admitted it would be tough to repeat the impressive numbers that marked the first couple of years of his reign.
In short, a club can only have so many sponsors and while referring to United as a "great business", it looks as though Woodward and his colleagues are now equipping themselves to target the burgeoning digital media market as a fresh revenue stream.
A new MUTV app was even announced which is expected to be available in the United States, China, India and Indonesia, but not the UK.
One man who's seen his fortunes rise, fall and rise again is former World Cup winner Bastian Schweinsteiger.
Eradicated from the club's accounts in September, his future at Old Trafford seemed bleak with United apparently set to consign his time to the history books. He's now back in the thoughts of Mourinho and back on the balance sheet too, albeit his value has fallen from £6.7m to £4.8m.
While he has more than a year still remaining on his contract, the former German International may not be sticking around too much longer though.
United may have regained their crown as the world's richest club, but they will need another powerful 12 months and Champions League qualification to have any hope of clinging onto that position with currency markets remaining so volatile.