Zlatan Ibrahimovic and his goals are irreplaceable at Manchester United
Last Updated: 17/02/17 6:30am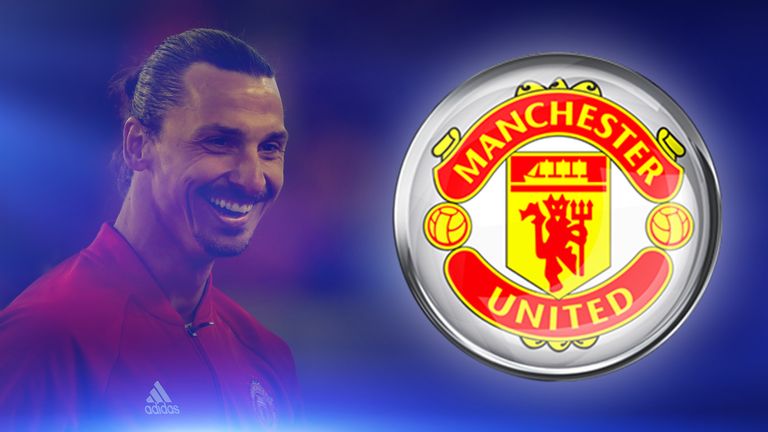 Zlatan Ibrahimovic scored all three goals in Manchester United's 3-0 Europa League win over Saint-Etienne at Old Trafford on Thursday. Jose Mourinho could be forgiven for wondering already whether United will be able to cope without their star striker…
The first was a deflected free-kick that trickled into the net, the second was a tap in and the goal that earned him the match-ball was a penalty. Zlatan Ibrahimovic will have scored more impressive hat-tricks than the one that did against Saint-Etienne at Old Trafford on Thursday but what matters is that the Manchester United striker keeps putting the ball away. And often.
This was Ibrahimovic's first hat-trick for United but not his first against Saint-Etienne. And yet, while these three goals did come against French opposition, the tiresome questions over the standards over the channel and what that might mean for his impact in England have been answered. Is he really that good? Yes. Is he too old for the Premier League? No.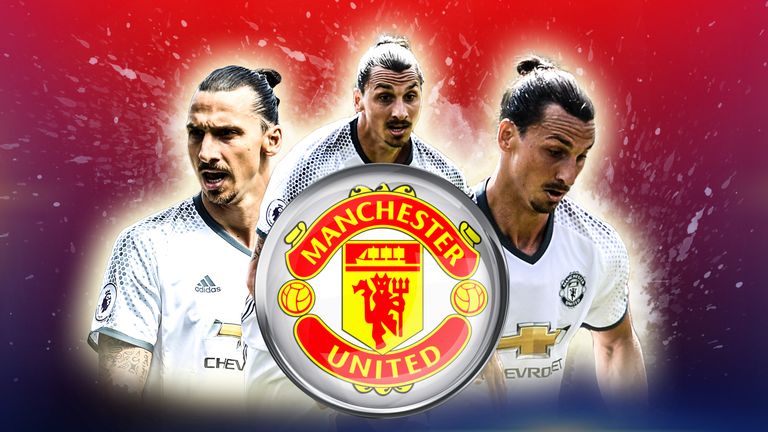 For all the noise that surrounds one of the game's most charismatic characters, Ibrahimovic has quietly gone about accumulating goals at a remarkable rate. In fact, he has scored more of them than any other top-flight footballer in England in all competitions this season. His spot-kick took him to 23 for the campaign, three clear of Arsenal's Alexis Sanchez.
Of course, it's the sort of goal tally that's nothing new to the Swede himself. He hit 50 goals for Paris St Germain last season and has passed the 30-goal mark every year dating back to his days with AC Milan. With the potential for as many as 28 further appearances with United this season, it would require a rare injury for him not to repeat the feat by May.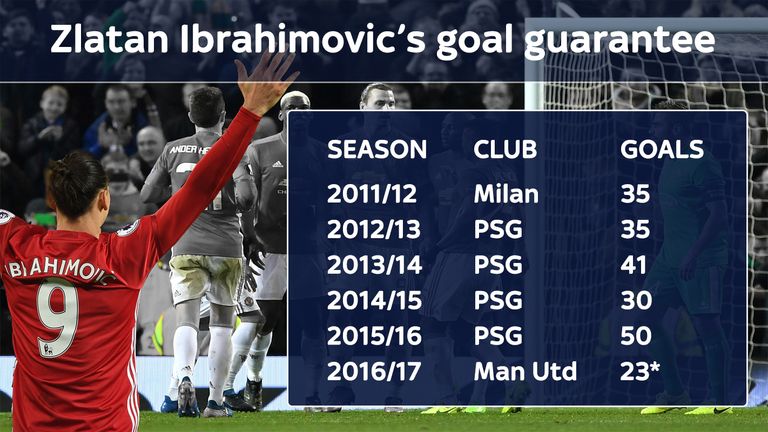 His current club have missed that kind of goal power. Anthony Martial was the team's top scorer last season with just 17 goals. Ibrahimovic reached that mark on Boxing Day. The year before it was Wayne Rooney's paltry total of 14 that led the way. His de facto replacement as the main man in the United forward line hit 13 goals in as many games this winter.
Not since Robin van Persie scored 30 goals in Sir Alex Ferguson's final season at the club have United been able to boast such a reliable goalscorer. Jose Mourinho is not a coach prone to taking chances and he knew that Ibrahimovic represented a risk-free investment - even at 34 last summer, he is as close to a sure thing as there can be in front of goal.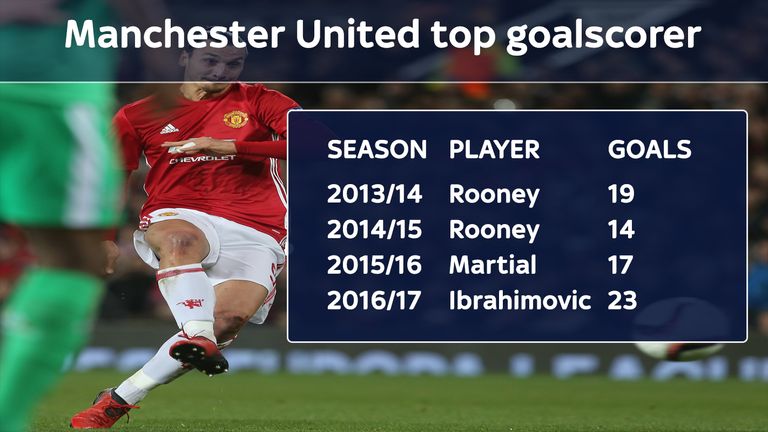 It is not as though Ibrahimovic has not been missing chances. Indeed, there was even an eye-catching miss against Saint-Etienne in amongst the goals. According to Opta, he has spurned 13 clear-cut chances in the Premier League alone - five more than any other player. But perhaps it is telling that fellow superstar Sergio Aguero is among those next on the list.
Much is made of finishing ability but just as Jack Nicklaus had 19 second-place finishes in majors and Roger Federer has lost 10 grand slam finals, the key to getting the job done is putting yourself in the position to do so. At an age when some wonder where the next opportunity is coming from, Ibrahimovic has the power, skill and savvy to keep scoring.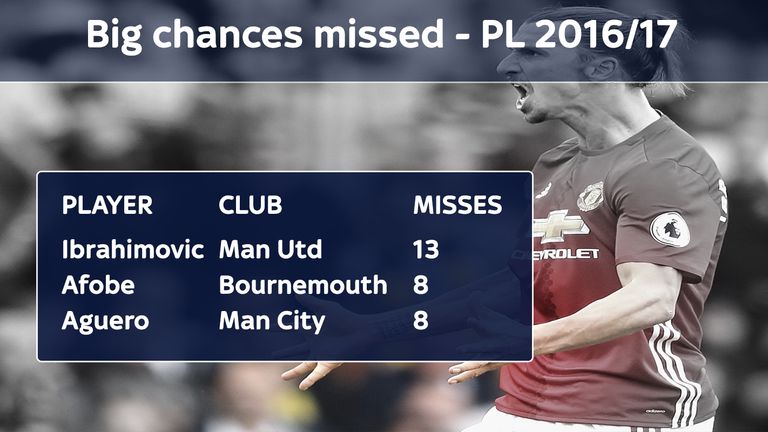 In a way, he has normalised it. Maybe that's part of the reason why he is not among the top five in the PFA Player of the Year betting despite outscoring the rest. Mourinho has been known to become irked by a lack of recognition in award season himself, but a bigger concern for the United boss should be the prospect of life without his trusted striker.
Ibrahimovic has already done enough to trigger a one-year extension to his contract if he wishes to stay in Manchester, hardly surprising given that he has played every Premier League minute of the season so far with the exception of the draw against Arsenal for which he was suspended. But his manager has also confirmed that the player is unlikely to carry on at the club beyond 2018.
That means that while the expectation is that United must improve under Mourinho, they must eventually find a way to do so without their new talisman - a player who will turn 36 in October. How much would a replacement for Ibrahimovic cost? Does such a player even exist? Only the return of an ageing Cristiano Ronaldo could adequately fill those boots.
Until then, expect Ibrahimovic to continue scoring goals. The media glare might have shone more brightly on Paul Pogba, while Henrikh Mkhitaryan has hinted that he could well be the difference maker for United in the future. But for now, it is the old forward who has eclipsed them. The irrepressible - and perhaps even irreplaceable - Zlatan Ibrahimovic.