Jose Mourinho worried Manchester United home form could cost them top-four spot
By Michael Kelleher
Last Updated: 05/03/17 4:06pm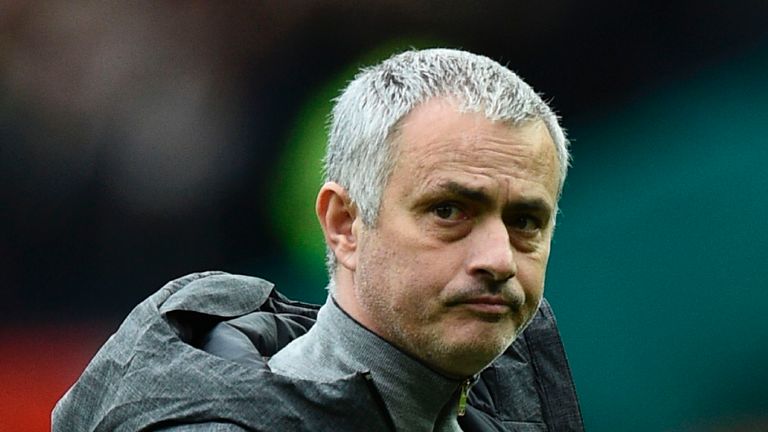 Jose Mourinho is concerned that Manchester United's struggles at Old Trafford could cost them Champions League qualification.
United were held to their seventh Premier League draw in 14 home games this season by Bournemouth on Saturday, despite playing against 10 men for the entire second half.
Marcos Rojo gave United an early lead but it was cancelled out by Joshua King's 40th-minute penalty before Zlatan Ibrahimovic missed a second-half spot kick for the home side.
The result means United remain sixth in the table with 12 games remaining and are three points off the Champions League places.
When asked if he is worried home form will cost United a top-four place, he retorted: "Of course, of course.
"If you look at the points we lost at home - I don't speak about the Man City match - all the other matches we drew.
"If you accumulate these points, you are talking about 10 or 12 and with these points we are not just speaking about the top four, we would be speaking about the top two or top one.
"We lost too many points at home and obviously cost us our position.
"Are we dead in relation to the top four? No, we are not dead. We are not dead. There are matches to play, points to win, points to lose, points to fight for. We are not dead.
"But the reality is that we are losing too many points at home."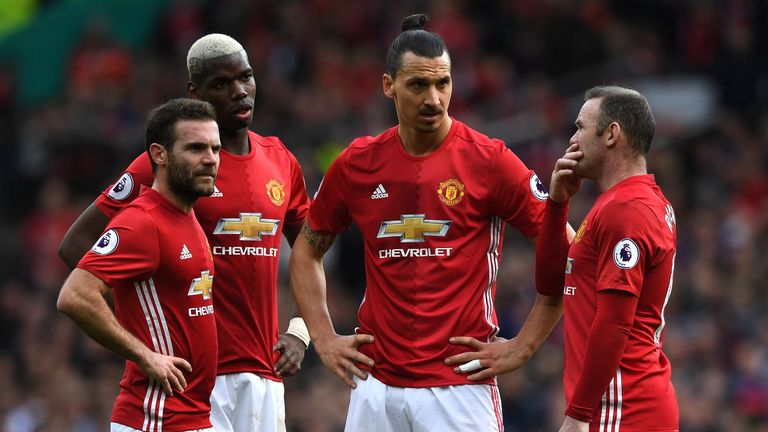 United still have difficult away trips to top-four rivals Manchester City, Arsenal and Tottenham to navigate, in addition to a home game against leaders Chelsea. They are also still competing in the FA Cup and Europa League.
Their seven home draws in the league have come against Stoke, Burnley, Arsenal, West Ham, Liverpool, Hull and Bournemouth, during which they have managed to score just five goals.
Apart from Ibrahimovic - who has 26 goals this season with 15 coming in the league - no United player has reached double figures. Juan Mata is next highest with nine goals, six of which have come in the Premier League.
United have managed just 39 league goals in total while all five of their top-four rivals have netted at least 51 or more.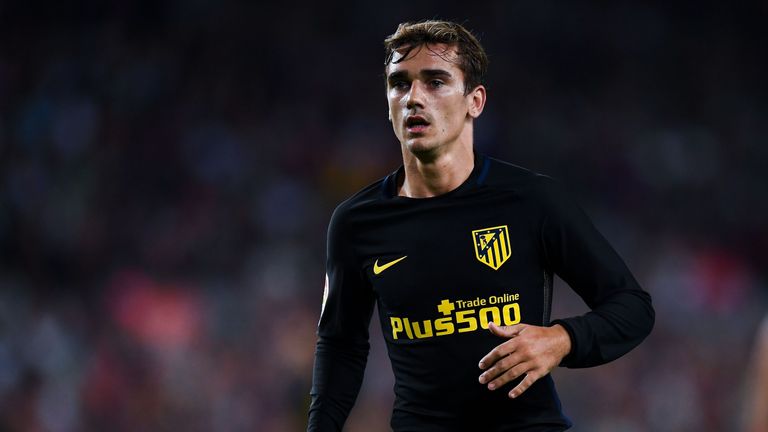 Mourinho spoke earlier this week of his intention to use this summer's transfer window to make some signings which can lift his squad to a "different level".
"The old story of create lots of chances but not score goals is an old story but applies perfectly to our football in these matches at home against Hull, Burnley, Bournemouth, Stoke," Mourinho said.
"It is more of the same. We play well, we start well. We have one chance in the first minute, we have another in the third or fifth minute. We accumulate and the goalkeeper gets confidence.
"The goalkeeper is the man of the match and so on, and so on, and so on. It is more of the same.
"We need to score goals. Other teams with fewer chances, they score goals."