Joel Pereira wants to repay Jose Mourinho for Man Utd call-up
By Lyall Thomas
Last Updated: 20/05/17 3:08pm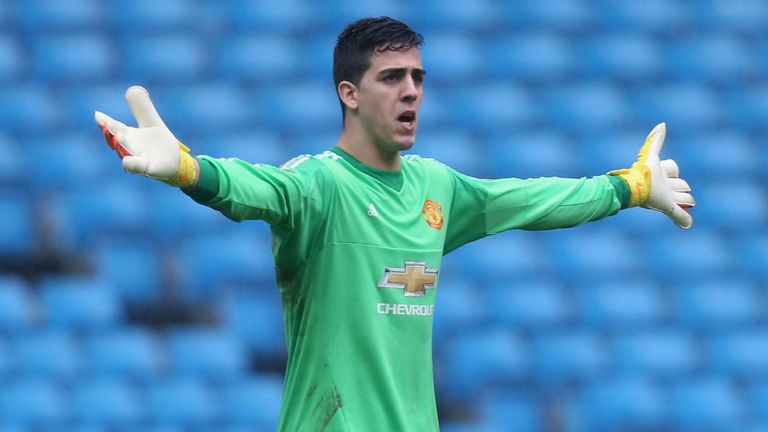 Joel Pereira - the U23s goalkeeper drafted in for Manchester United's final Premier League game of the season - wants to repay Jose Mourinho for the call-up.
Mourinho has decided to draft in Pereira and nine other members of Nicky Butt's reserve team for the finale against Crystal Palace in order to keep his first-team players fresh for the Europa League final next Wednesday.
Mourinho has described Pereira as the "best Portuguese goalkeeper of the next generation" ahead of what could be the 20-year-old's first start for the Old Trafford side.
And Pereira said: "They're nice words. Now I need to prove that he's right.
"When one of the best managers in the world puts confidence like that in you, you can only feel good. I want to pay him back by training and performing well.
"I'm working hard every day and the next step is on Sunday, so let's focus on that and we will see. It's a big day coming up for the young players. As the manager said, some of us will get a chance and we're looking forward to it.
"Hopefully we'll get a good result, everybody will enjoy it and we'll play well."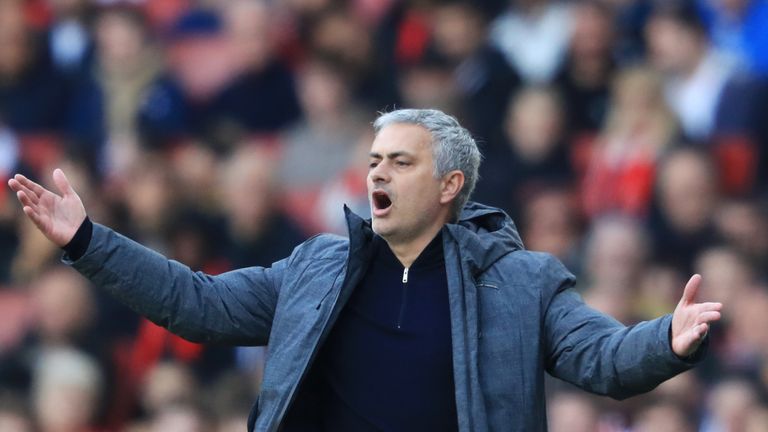 Sergio Romero and David de Gea will both be rested ahead of the clash with Ajax in Stockholm next week, with another U23, Kieran O'Hara, competing with Pereira for a starting spot on Sunday.
Pereira, who is the Portugual U21 goalkeeper, says he has learned a lot from working with De Gea and Romero.
"We enjoy working together a lot," he said. "They are two amazing goalkeepers and two great people as well.
"They're good friends. Anything I need, I know I can count on them and they will always try to help me and tell me what I can do to improve. We have a very good relationship and, when it's the right time, we have fun as well."