Manchester United have become the kings of the late goal again
By Adam Bate
Last Updated: 17/09/17 8:16pm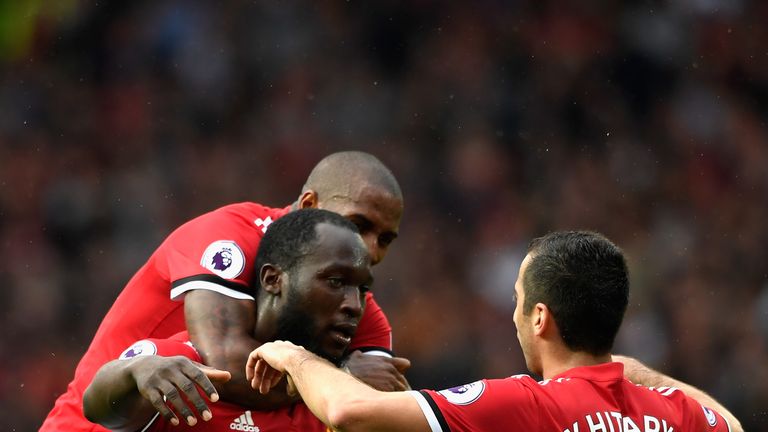 The statistics that highlight Manchester United's extraordinary knack of punishing opponents late on in games...
Manchester United's home game against Everton was in the balance with 15 minutes to go but three late goals secured yet another 4-0 win and hammered home the point that Jose Mourinho's men have become the best team in the Premier League at punishing opponents late on. They have already scored nine goals this season in the final 15 minutes of games.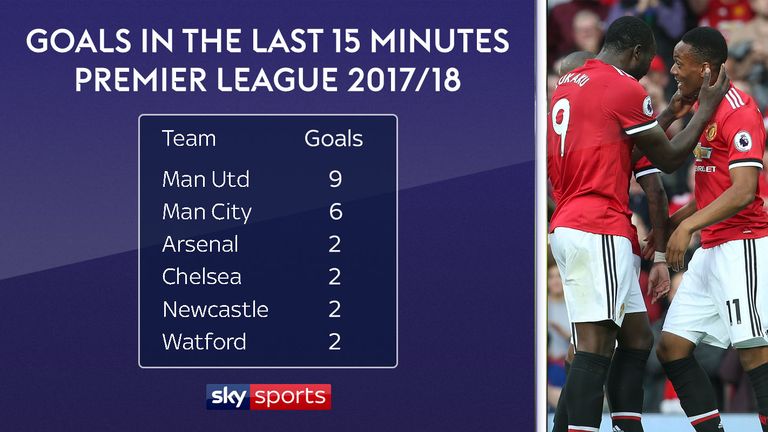 To put that statistic into context, Manchester City are the only other Premier League team to score more than nine goals in total so far this season. Defending champions Chelsea have scored eight, Arsenal and Tottenham each have seven. In other words, United have been more deadly in 15 minutes than many of their rivals have been in 90.
City with six are the only other team in the Premier League to score more than two goals so far in the final quarter of an hour of games, but it is proving a productive period for United. They scored two against West Ham in the final five minutes, three against Swansea in the last 10 with Marouane Fellaini also netting late on against Leicester.
"There's a bit of a pattern building though, in terms of getting in front, being patient, waiting and sometimes even retreating with a couple of defensive substitutions," says Sky Sports pundit Gary Neville. "Then the other team gets desperate, and United score goals late in the game, as has happened two or three times this season."
United's patience is highlighted by the contrast with their goalscoring in the early stages of games. They have scored only one goal in the opening 30 minutes of matches so far this season. That is fewer than teams such as Burnley and Huddersfield let alone their title rivals. But crucially, Mourinho's men have not conceded a goal in that period of the game either.
There is a pattern building of a team that is finishing teams off like they didn't do last season.
Gary Neville
By playing the waiting game, United are allowing their quality to be the difference when things open up late on. "There is a pattern building of a team that is finishing teams off like they didn't do last season," added Neville. As every supporter at Old Trafford is well aware, scoring late goals is one of the hallmarks of a successful side.