Jose Mourinho claims the best team lost as Real Madrid beat Man Utd
Jose Mourinho has claimed the best team lost at Old Trafford as his Real Madrid team beat Manchester United.
Last Updated: 06/03/13 8:48am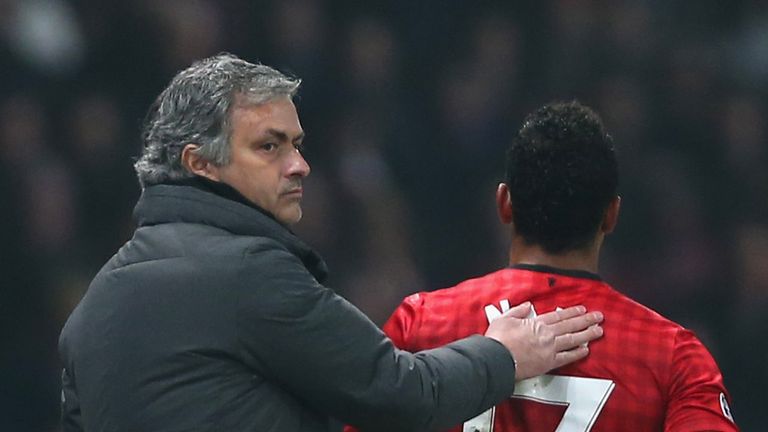 United looked on track for victory when leading 1-0 but the controversial sending off of Nani sparked a two-goal response from Real in the second half to turn the tie around.
Even with 10 men United had their moments and Mourinho was in uncharacteristically humble mood as he admitted that the home side deserved more from the game.
"Independent of the decision, the best team lost," said the 50-year-old Portuguese coach.
"We didn't deserve to win but football is like this. I'm not speaking about the decision as I'm not sure about it."
Red Devils boss Sir Alex Ferguson had sprung a surprise before kick-off by omitting Wayne Rooney from his starting line-up.
But Mourinho feels the veteran manager has earned the right not to be questioned by anyone - even him.
"Sir Alex has won the right for every decision to be correct and never have a question mark against them," he added.
"He is the best. He is the top. You are nobody to put a question like that. I am nobody. He did a great job."
Tactical
United assistant boss Mike Phelan was left to face the press for the home side and revealed that Sir Alex Ferguson was 'too distraught' to comment.
Asked about Rooney's omission from the starting line-up, Phelan explained: "The decision was tactical.
"In that dressing room, everyone was fit. But big decisions have to be made. Tonight we had the balance just right."
Rooney eventually came on as a substitute but Real Madrid were already leading 2-1 by that point after goals from Luka Modric and United old boy Cristiano Ronaldo.
And Mourinho told Sky Sports: "Manchester United were playing very well. They were very compact, they were very aggressive, very well organised technically and the match was very difficult for us.
"I doubt with 11 against 11 we could win the match.
"I had a feeling that Modric would change the match because he brought to the game some qualities that we did not have on the pitch at the time.
"I am a bit frustrated because we played so well against Barcelona and today I was waiting for more. I know they (Manchester United) are giants, not just physically but mentally. I know they are fantastic and have a manager capable of organising and motivating people.
"But I was waiting for us to come here and play in a different way."