David Moyes praises Manchester United midfielder Adnan Januzaj for attitude
Manchester United boss David Moyes has praised midfielder Adnan Januzaj after he helped them to a late win over Stoke.
Last Updated: 28/10/13 3:45pm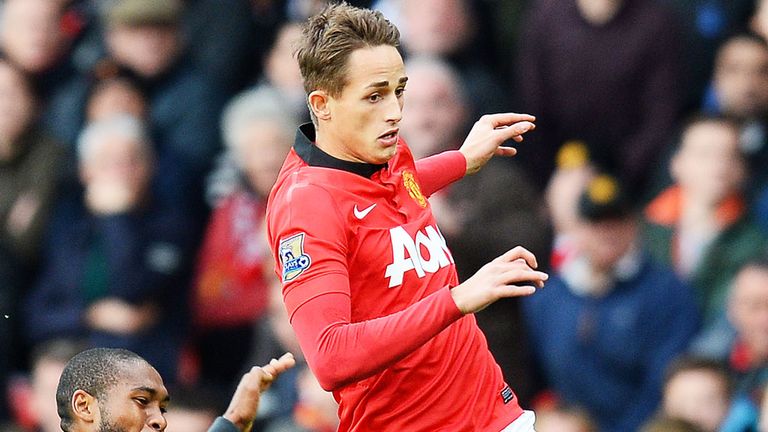 Januzaj came off the bench to help inspire the 3-2 comeback at Old Trafford on Saturday and keep United in touch with the leading pack in the Premier League.
And Moyes has also been impressed by the 18-year-old's durability on his debut season for the first-team.
"If ever there was a boy who can take it, it will be him," the United boss said.
"You just hope the referees give him the correct protection, and I'm sure they will, but he won't be moaning about it.
"He's a great lad and he'll bounce up and get on with it. You can kick him as hard as you like and it won't affect him."
Meanwhile, Moyes has admitted that Wilfried Zaha is in contention to face Norwich in the Capital One Cup on Tuesday despite not yet making his Premier League bow for the champions.
The former Crystal Palace star has been linked with a possible loan switch away from United in January.
"I just don't think we have had the right opportunity to get him on as much as would have liked," Moyes added.
"We don't want to put him in too quickly. We want to make it the right time. I've said I would look at it in January as I wanted to have him here for six months to see how we work.
"It's not that Wilf has done anything wrong, it's just that we have big competition and we have to try to make sure he gets some playing time.
"Unfortunately, we haven't done that with Wilf and, if it's still the case in January, we would look at it. But he is very much in my plans and in my thoughts all the time."