Premier League: Louis van Gaal would thrive as Manchester United boss - Bryan Roy
Former Holland international Bryan Roy believes Louis van Gaal would thrive as manager of Manchester United.
Last Updated: 05/05/14 5:34pm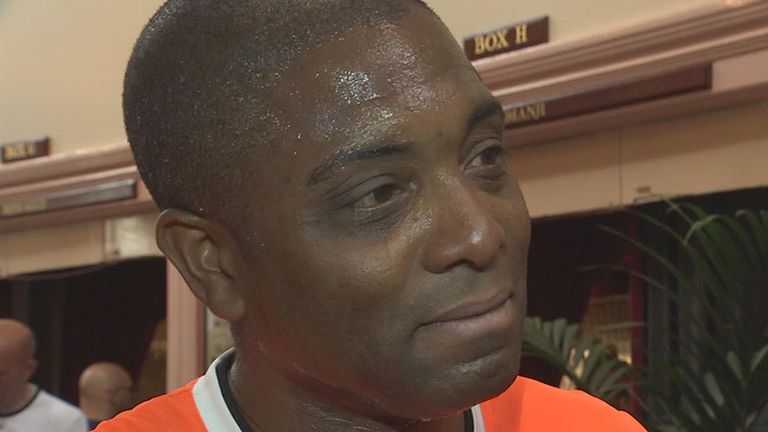 The former Nottingham Forest striker, who played under Van Gaal at Ajax in the early 1990s, reckons the United job would be the biggest of his former mentor's career should he take over this summer.
Former Bayern Munich and Barcelona boss Van Gaal, 62, is believed to be close to agreeing a deal to take over at Old Trafford after his contract as Holland boss expires following the World Cup, and remains the Sky Bet odds-on favourite to do so.
And Roy told Sky Sports on Monday: "If there is one manager who can do the Manchester United job - he can.
"He knows how to create young players and win games against big teams. With his tactical mind and the way he thinks about football, the Premier League is going to have a very difficult time playing against Man United next season.
"It's going to be his biggest job. As a team coach, the Man United job is the biggest to be had and you can be sure he is preparing himself very well.
"He's with the national team for the World Cup and I hope he does well with them first."
Ryan Giggs is currently United's interim player-manager after David Moyes was sacked last month and it has been suggested he could take over as boss full-time.
But there are also concerns he may already have played the last of his 671 appearances for the club and could leave this summer should Van Gaal introduce his own backroom staff.
But Roy said: "Louis will definitely bring his own team in but it's Manchester United so you also need to be able to work with people already in the club.
"I think he might keep Ryan Giggs or Paul Scholes, or maybe both of them."