Chelsea duo Diego Costa and Oscar separated after training ground bust-up
By Andy Burton, Sky Sports News HQ
Last Updated: 08/01/16 8:08am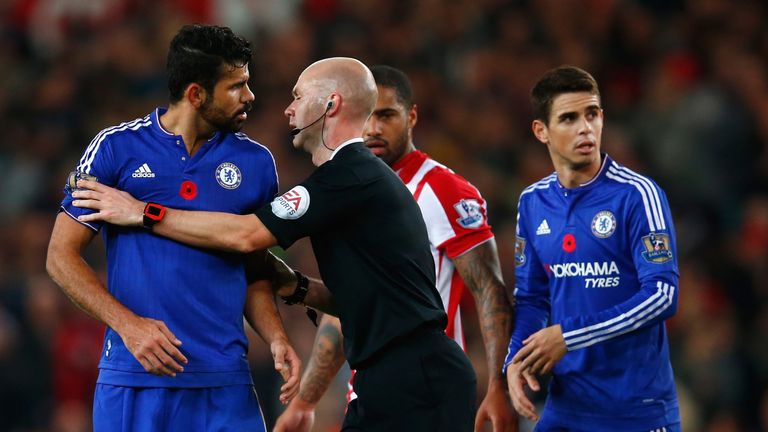 Chelsea duo Diego Costa and Oscar had to be restrained during training on Wednesday after Oscar made "a particularly strong tackle" on the forward, Sky sources have confirmed.
The incident happened in what has been described as a "highly competitive" training session at the club's Cobham base.
Team-mates and coaching staff stepped in to calm the situation down after Oscar produced a hefty challenge on Costa. The Chelsea forward had earlier committed a heavy tackle on Oscar, but the challenge did not spark a reaction.  
No punches were thrown and the pair are understood to have settled their differences on the pitch, with witnesses telling us they walked off the pitch together, laughing as they went.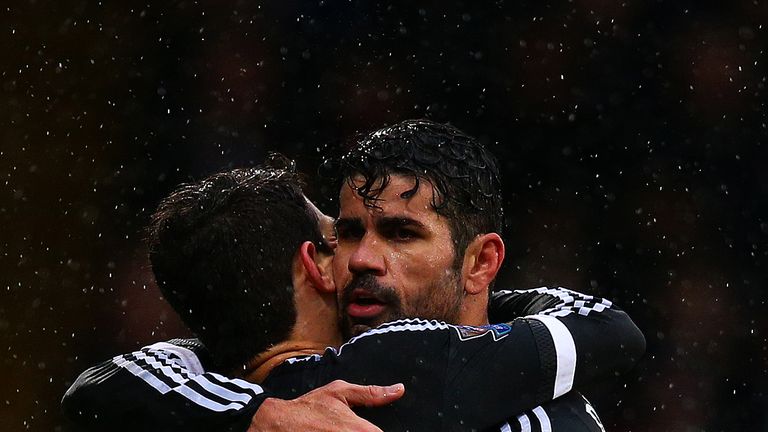 Guus Hiddink, the club's interim manager, is understood to be relaxed about the situation, content that both players left the pitch with no lasting animosity.
And Oscar has since played down the incident, stating via his official Twitter account: "For those who are talking to me and @diegocosta struggle today in training he's lying, he's one of my best friends and never fight."
Costa has endured a difficult second season in the Premier League, having scored only six Premier League goals to date.
He threw his bib in the direction of Jose Mourinho during the draw against Tottenham, and was booed by Chelsea fans in the first game after Mourinho's sacking.
However, Mourinho's departure has coincided with a return to form, with Costa having scored three goals in Chelsea's last two matches.