West Brom tried to provoke Chelsea, Thibaut Courtois claims
By Stephen Turner
Last Updated: 14/01/16 12:05pm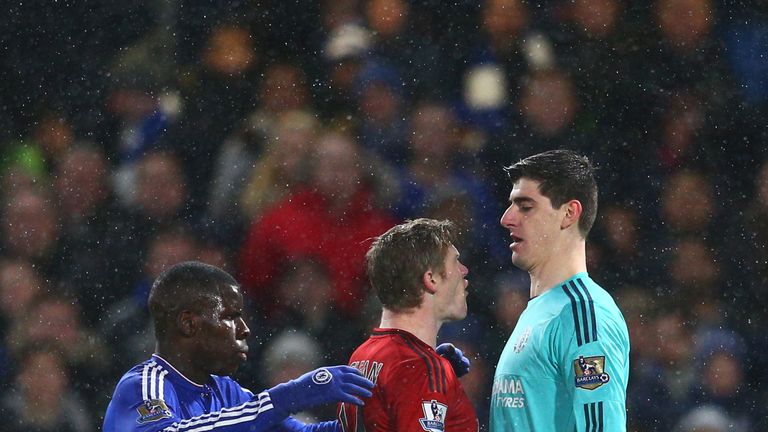 Thibaut Courtois has accused "long-ball" West Brom of winding up Chelsea players during Wednesday's fiery 2-2 draw.
Guus Hiddink was forced to defend Diego Costa after the striker was involved in several confrontations during the game and took his irritation out on the Stamford Bridge tunnel in the wake of James McClean's late equaliser.
Costa was particularly incensed by referee Anthony Taylor's decision to keep Claudio Yacob on the pitch after the Albion midfielder risked a second booking by tripping him off the ball.
Yacob was substituted moments after the second-half incident, just one which left goalkeeper Courtois frustrated.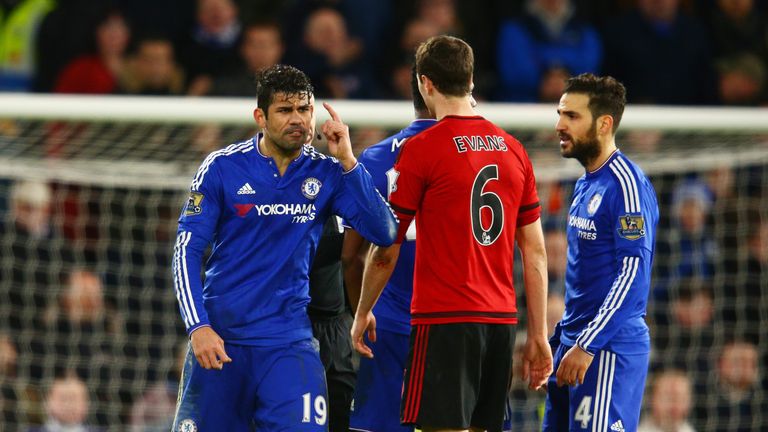 "I think he should have been sent off," Courtois said. "Their manager took the player off one second after the foul so I think everybody knows that was clear.
"We're very disappointed. It was a game we wanted to win. It was a tough game with them playing only long balls, [playing for] second balls, trying to provoke players.
"It was a bit frustrating. We tried to do our best, we came back, but sadly they got the second goal."
Hiddink is still unbeaten since replacing Jose Mourinho on an interim basis, but Chelsea are just six points above the relegation places and 12 short of fourth-placed Tottenham.