Jose Mourinho admits that he tried to lure Frank Lampard to Inter Milan
Jose Mourinho has admitted that he wanted Frank Lampard to follow him to Inter Milan after he left Chelsea.
By Tim Oscroft
Last Updated: 06/10/13 4:05pm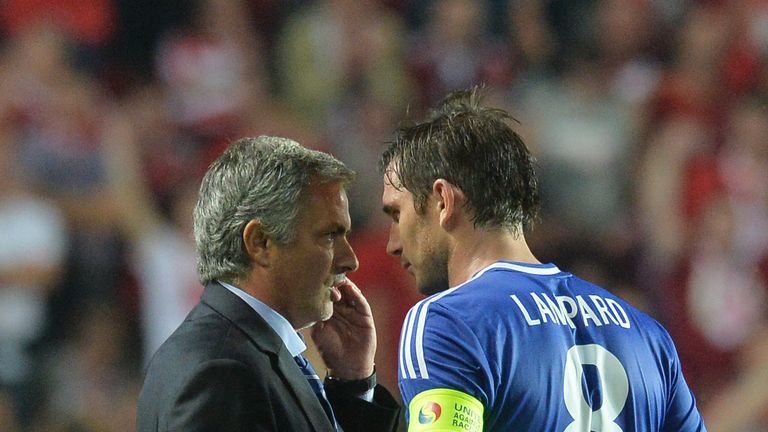 The Portuguese's first spell as manager at Stamford Bridge ended in September 2007, but after he was installed at the San Siro in the following year he was keen on reuniting with the England international.
"I tried to take him to Inter, but I was saying, 'You belong to Chelsea and you should stay'," said Mourinho.
"I wanted to bring him but I also wanted him to stay. I told him, 'If you want to come I want you', but in the end he did what he wanted to do and signed a new contract at Chelsea.
"He was not very far away, but in the end I was happy and I told him so. It was a good decision."
Seeing familiar faces like Lampard, John Terry and Ashley Cole after returning to Chelsea has, in Mourinho's opinion, helped him put his ideas across the rest of the current Blues squad.
"It is a big help to me the way they communicate with other people and know me. The way they help other players to analyse some of my ideas, reactions and feedbacks. It is a big support to me. They are good guys," he added.
"The relations they have with me are perfect at this stage of their careers because they trust me. They know that my decisions are the best decisions for them. When I leave one of them out for one game, they know that instead of one day off somebody may need two days off."