What's gone wrong for Christian Benteke at Liverpool?
Last Updated: 12/02/16 3:32pm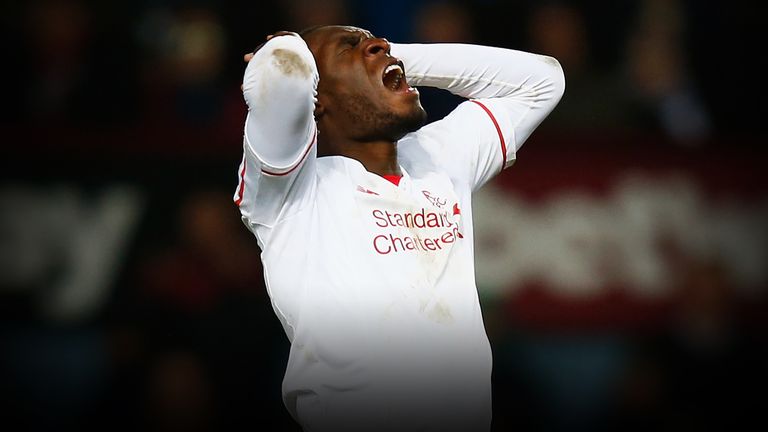 Liverpool's Christian Benteke returns to Aston Villa on Super Sunday in danger of becoming a £32.5m misfit, writes Nick Wright…
The sight of Christian Benteke holding his head in his hands has become a familiar one for Liverpool supporters this season, and frustration reached new levels in Tuesday's FA Cup defeat by West Ham.
Benteke had nine shots at Upton Park - three times as many as anyone else - but the chances went begging and Liverpool paid a heavy price. Jurgen Klopp came out in defence of his misfiring striker after the game, but he has now gone 668 minutes without scoring. And that includes two meetings with League Two Exeter City.
It's a dismal run, but Benteke's issues at Liverpool have been evident throughout the season. Consecutive goals against Leicester and Sunderland after Christmas provided temporary relief, but doubts over the £32.5m man's suitability lingered, and they are more apparent than ever ahead of his return to Villa Park.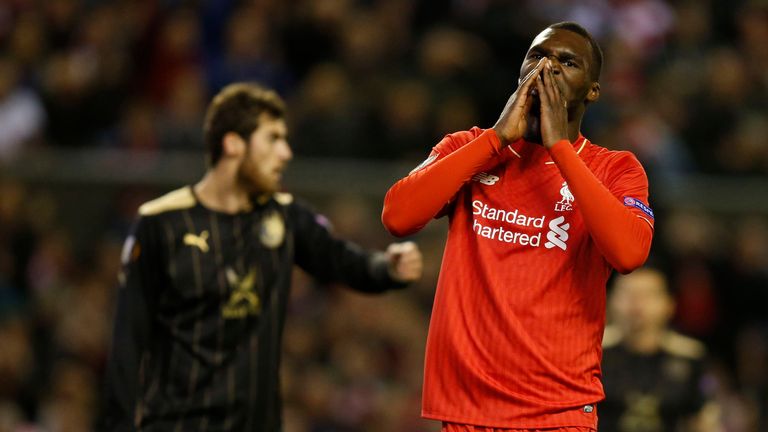 It was there that the towering Belgian became one of the Premier League's most feared strikers. He was one of only six players to score 10 or more Premier League goals in each of the last three seasons, and the money-spinning transfer to Anfield came after a run of 13 goals in as many games to finish the last campaign.
Benteke's pedigree was not in question, but how would a traditional target man fit in on Merseyside? The spectre of Andy Carroll loomed large over the move, and there has been little evidence to suggest Benteke might be different. Brendan Rodgers couldn't find a way to make it work for the 25-year-old, and under Klopp he has not started a Premier League game in six weeks.
Liverpool's big-chance conversion - PL 2015/16
| Player | Big chances | Big chances scored | Conversion % |
| --- | --- | --- | --- |
| Jordan Henderson | 1 | 1 | 100.0% |
| Danny Ings | 3 | 2 | 66.7% |
| James Milner | 3 | 2 | 66.7% |
| Daniel Sturridge | 2 | 1 | 50.0% |
| Philippe Coutinho | 5 | 2 | 40.0% |
| Roberto Firmino | 8 | 3 | 37.5% |
| Adam Lallana | 3 | 1 | 33.3% |
| Christian Benteke | 10 | 2 | 20.0% |
Benteke was at his most profligate against West Ham but it was not the first time he has fluffed his lines. The Belgian has missed clear-cut scoring opportunities in eight of his 21 league appearances, and his clear-cut chance conversion rate stands at just 20 per cent. It's the lowest at Liverpool, and of the 17 players to have had 10 or more clear-cut chances in the Premier League, only Theo Walcott and Sadio Mane have been more wasteful.
"Ask 80-90 per cent of all strikers in the world - high-quality, low-quality, no quality - they will tell you they have times like this," said Klopp at Upton Park. "You have to carry on, you have to go on. All the people in the world want the easy goal but the easy goal doesn't help. You have to play and improve, that's how it always is."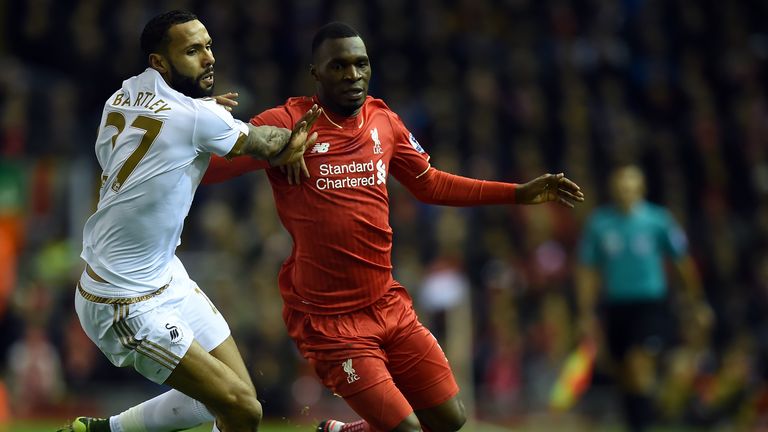 But for all his manager's defiance, it's no coincidence that Benteke played a total of just 39 minutes in Liverpool's best three performances of the season - the 3-1 win at Chelsea, the 4-1 thrashing of Manchester City, and the 6-1 demolition of Southampton. Where does their £32.5m No 9 fit in with the exhilarating counter-attacking and ferocious pressing that defined those victories?
Passing problems?
Christian Benteke's Premier League passing accuracy of 66.4 per cent is the lowest of Liverpool's outfield players this season.
Benteke is capable of moments of magic such as his bicycle kick against Manchester United in September, but a lack of mobility and technical limitations make him unsuited to the fluid, passing style Klopp is attempting to instigate. "You have to be able to take a ball to feet, link play and be a really good football player," noted former striker Michael Owen last month.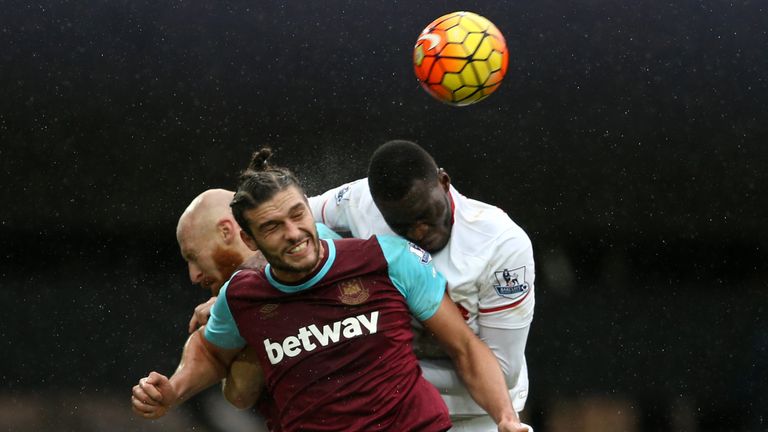 It is not just in attack that Benteke is coming up short. Klopp's system demands high-energy pressing from front to back, with the forwards instructed to force the opposition into mistakes and win possession high up the pitch.
Lacking dynamism?
Christian Benteke ranks 13th at Liverpool for distance covered per 90 minutes and 11th for high-intensity sprints per 90 minutes.
That approach was devastatingly effective against City at the Etihad Stadium, but it might not have been possible with Benteke, who averages far fewer sprints per 90 minutes (47.3) than the likes of Roberto Firmino (73.84) and Philippe Coutinho (58.16). He is also no match for Liverpool's other forwards when it comes to recovering possession.
Liverpool ball recoveries - PL 2015/16
| Player | Recoveries | Minutes played | Minutes per recovery |
| --- | --- | --- | --- |
| Roberto Firmino | 99 | 1331 | 13.4 |
| Divock Origi | 16 | 267 | 16.7 |
| Daniel Sturridge | 9 | 289 | 32.1 |
| Danny Ings | 8 | 314 | 39.3 |
| Christian Benteke | 29 | 1211 | 41.8 |
So what now for Benteke? "There's a big question mark over Benteke's future, mainly because of the lack of games he was getting when there were so many injuries," says Soccer Saturday pundit Phil Thompson. "I wouldn't be surprised if Jurgen Klopp gives him another chance to prove he was deserving of the summer move at Aston Villa on Sunday, but it's difficult because of the players coming back and the form of Firmino.
"His movement into different areas was actually better when he was playing alongside Sturridge, so that provides some encouragement. The thing which frustrated everybody was that he was getting in the right positions but didn't finish the chances that came his way."
Benteke must start taking his opportunities if he's to change the situation, but Klopp will have noted the clash of styles. The Liverpool striker returns to his former club on Sunday looking like a £32.5m problem.
What's gone wrong for Benteke? Have your say by leaving your comments below or tweeting us @skyfootball...