Premier League: Liverpool manager Brendan Rodgers has a five-year plan
Brendan Rodgers has a five-year plan and he considers Liverpool to 'be a destination rather than just a stop-off'.
Last Updated: 20/04/14 12:47pm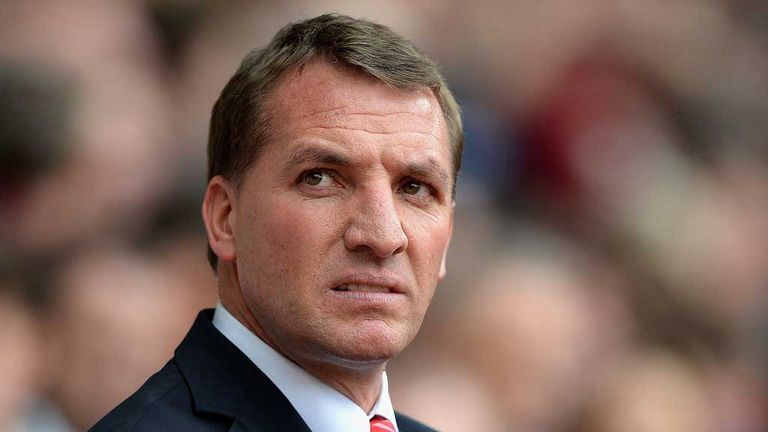 The former Swansea boss replaced Kenny Dalglish as Liverpool manager in 2012 and led the club to a seventh-placed finish in the Premier League in his debut season.
He has built on that platform to put Liverpool in pole position to win the title for the first time since 1990, but only has one year left on his contract.
Reports suggest Liverpool will hold talks regarding a new deal at the end of the season and Rodgers is planning to be at the helm for the long term.
"As a manager, you know your value, your worth and that will always come into it," said Rodgers.
"I feel valued at this football club. I came to Liverpool because I hoped it would be a destination rather than just a stop-off.
"I felt it had everything you want as a manager - to be at one of the world's leading clubs, to be allowed to develop it without interference and to have a great relationship with the owners.
"We've still got a long way to go, but I'm looking five years ahead. I'm looking at the expansion of the stadium. Just imagine Anfield with another 20,000 supporters in it.
"So that's the positive development. I look forward to seeing new pitches at the training facility and at Anfield. There's a real project there that I want to oversee.
"We already have a group of players who I hope will still be in the team in five years and that was always the idea.
"Joe Allen's 24, Jordan Henderson 23, Raheem Sterling 19, Jon Flanagan 21, Sakho's only 24, Mignolet 26, Daniel Sturridge 24. Luis Suarez is still only 27, Lucas is 27, Coutinho 21. And we obviously have the ones to come through as well.
"It's been a wonderful 20 months. There have been tough times but I love it here.
"I'm 41. Hopefully, I've many years as a manager ahead of me and there aren't many bigger clubs than Liverpool."