Football Expert & Columnist
Jamie Carragher says it was vital Liverpool won at Stoke
Last Updated: 13/08/15 10:31am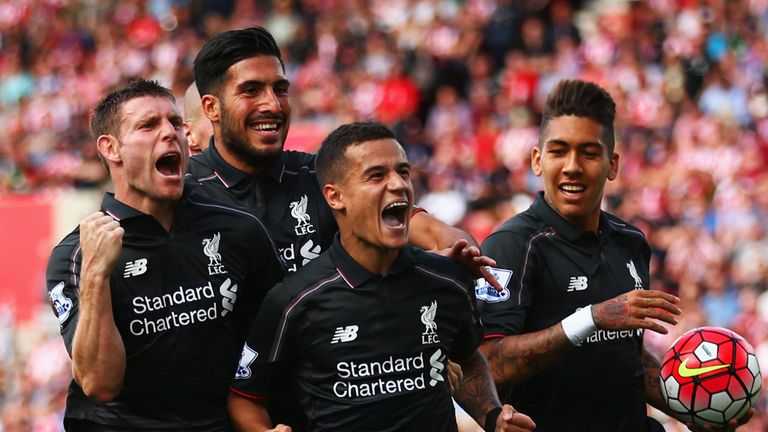 Liverpool's 1-0 win over Stoke City at the Britannia Stadium on Sunday afternoon ws a huge result for manager Brendan Rodgers, according to Sky Sports pundit Jamie Carragher.
Rodgers' side gained revenge for their 6-1 defeat at Stoke on the final day of last season thanks Philippe Coutinho's late wonder strike in the Potteries.
And with the Reds facing tough-looking trips to Arsenal, Manchester United, Everton, Tottenham, Chelsea and Manchester City in their next seven away fixtures, Carragher says it was vital the Merseysiders made a winning start to the new campaign.
If Liverpool had lost, it puts more pressure on the Arsenal game
Jamie Carragher
"Of course, it is a big result," said the former Liverpool defender. "You look at those fixtures to come, and the results they got in them last season. OK, it is a different set of players, but the hand they were dealt in the fixture list - on the back of finishing the season poorly - and even Liverpool in great form, it would be difficult to pick up many points in a lot of those away games.
"You are playing against big rivals, there are derby games in there, so a lot of the time in those games, if you pick up a point, you are pleased.
"So to get three points from the start is pleasing. If Liverpool had lost today - you'd expect them to beat Bournemouth - but it puts more pressure on the Arsenal game."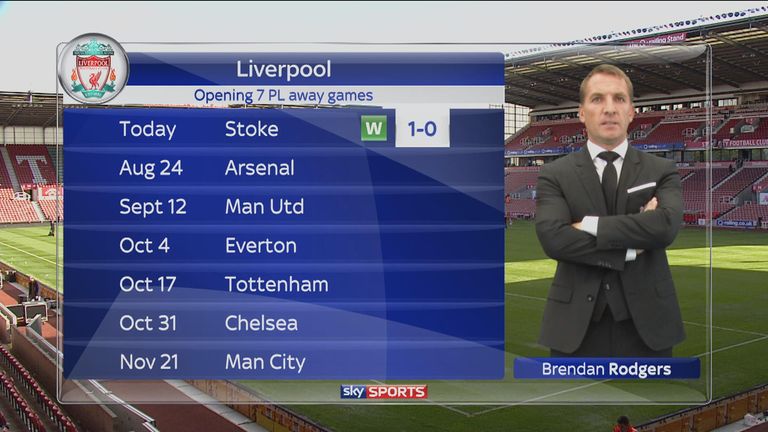 However, having won at Stoke, Liverpool now have the opportunity to make it an excellent beginning to their season if they can get a result at Arsenal in their next match on the road a week on Monday.
"If Liverpool go to Arsenal and get a draw, it will be four points out of two away games and it will be a fantastic start to that run of seven away games.
"To get three points is a massive bonus for everyone."
Meanwhile, former Liverpool captain and manager Graeme Souness feels that having spent heavily in the transfer market during the last two summers, it is only natural the spotlight will now be on Rodgers at the start of this season.
"In the mix, you will have the Europa League as well, which will take your focus off the Premier League, but he has got a very hard start," he said.
"As a manager of one of the big clubs - we have talked about it before - you are under pressure if you lose two games back to back, as questions are asked.
"What compounds the pressure is if you go out and spend big money - he did that last summer and he has gone out and done it again this summer.
"And that is why there are so many people talking about Liverpool right now. But he will know that. He has been at Liverpool for three years now and he will realise the magnitude and size of the club. It is a big job that he has got there."