Rested Alexis Sanchez ready to make difference for Arsenal, says Arsene Wenger
By Oliver Yew at the Emirates Stadium
Last Updated: 31/01/16 2:22pm
Arsene Wenger insists Alexis Sanchez is ready to make an impact on Arsenal's season after spending two months out on the sidelines through injury.
Sanchez returned to the Gunners starting line-up for the first time since injuring a hamstring at Norwich in November and marked his return by rounding off a fine team move to hand his side a 2-1 win against Burnley in the FA Cup.
And Wenger, who revealed Sanchez was ready to return two weeks ago, believes the Chile international is well rested and can help Arsenal continue to fight on three fronts for silverware.
"It's been eight or nine weeks (Sanchez has been out)," Wenger said.
"When I saw Derby against Burnley I had a little hesitation to pick the three (Sanchez, Coquelin and Elneny) but being at home I thought we could get away with it.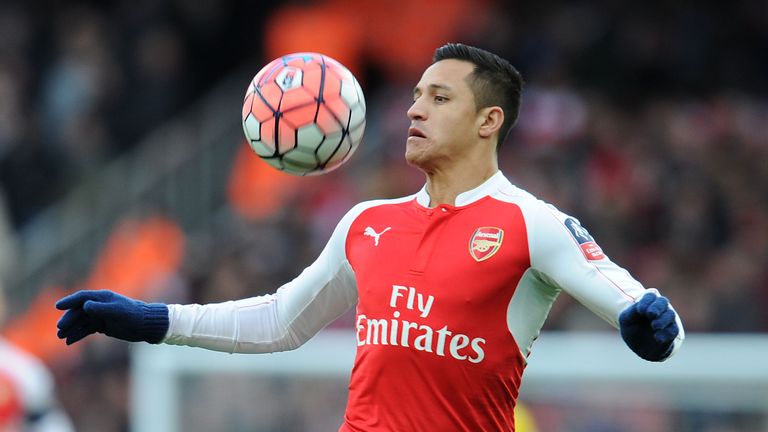 "Overall, I was not too worried about Sanchez on the fitness front because I kept him out. Two weeks ago he was already there physically but we had worries about his muscles.
"He came through well. You could see physically he was ready."
"He's had a long rest now.
"When he got injured, you could see signs of fatigue but two months rest I think is a good winter break."
Wenger also praised midfielder Mohamed Elneny after his debut performance following his move from Basel earlier this month.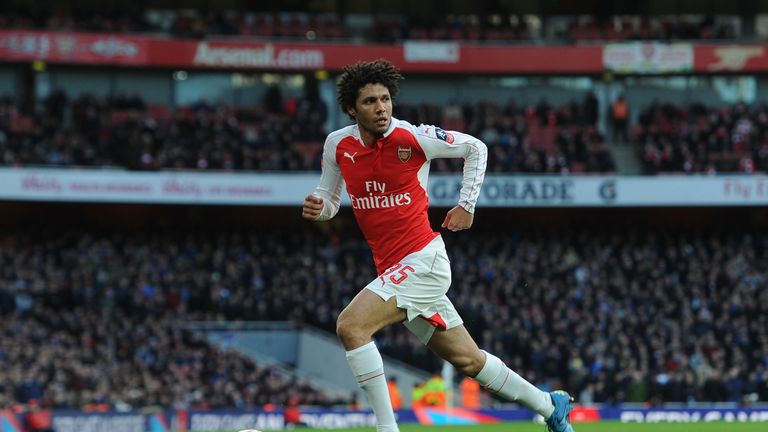 The Frenchman praised the Egypt international's work-rate and technique but warned the 23-year-old still has to adapt to the power of the English game.
"I think he started a bit cautiously and a bit secure," Wenger said on his new signing.
"He became a bit more adventurous as the game went on and had some good shots on goal.
"His work-rate and his ability were exceptional and for the rest he needs to adjust to the power of the game in the Premier League.
"This was a good welcome today and he has certainly learnt a lot. It will take him time to adjust to the power side of our game here but his intelligence, his mobility and the technical element of his game are good."
Victory means Arsenal are now unbeaten in 14 FA Cup games as they look to win the competition for a third straight season.
However, Wenger is not looking too far ahead as they fight on three fronts for silverware this season.
"We are only past two rounds," Wenger added. "When you look at the teams still in there is a long way to go.
"We would love to do it but there is a long way to go.
"We are still in three competitions so we will try to get a team out with a chance to do well."
Burnley manager Sean Dyche was disappointed not to get anything from the game but was proud with side's efforts at the Emirates Stadium.
"I thought we started the second half very well and they were nervous, but we gave the ball away very cheaply and they countered to score again," he said. "After that it was difficult to get something from the game, although we did have some chances. 
"But again I was really pleased with the mentality to break up their play, start making life uncomfortable for Arsenal again and keep creating chances, so there are a lot of positives to come today. We kept going, so I am really pleased in the shift from the last time we came down here."