Arsene Wenger urges Arsenal to 'go for it' against Barcelona
By Nick Lustig
Last Updated: 23/02/16 9:35am
Arsene Wenger has told Arsenal to "go for it" against Barcelona, but warned his side they must be clinical in front of goal if they are to beat the reigning European champions.
The Gunners welcome Barcelona to the Emirates Stadium on Tuesday in the first-leg of their last-16 Champions League tie, aiming to book their place in the quarter-finals for the first time since 2010. 
On Saturday, Arsenal were held to a goalless draw by Sky Bet Championship leaders Hull City in the FA Cup fifth round and Wenger has claimed that it is far more difficult to prepare his players for a clash against the Tigers than for Barcelona. 
"Well, honestly, of course the difficulty of the task is completely different," the Arsenal manager said. "It is more difficult to prepare against Hull than it is against Barcelona.
"Barcelona, everyone is focused, naturally, so it makes it easier to create belief and confidence as Barcelona are super favourites to win this game.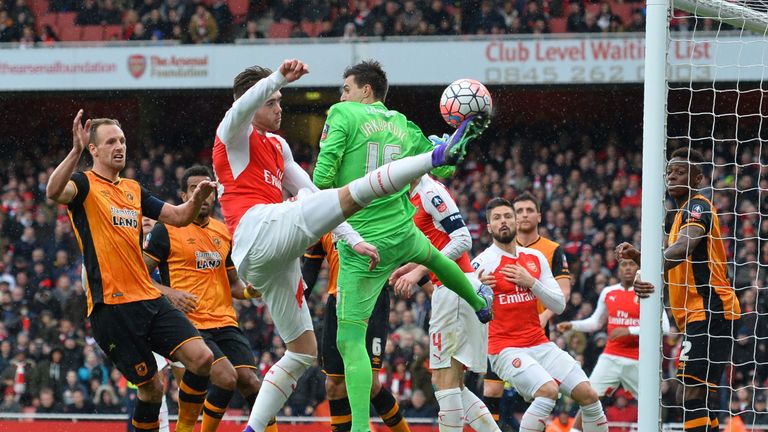 "Against Hull, it is more to raise the urgency level and convince everybody is it a very difficult game. Everybody is convinced that we will need to be absolutely at our best and, as a whole squad, have total focus to have a chance. I try to raise that belief, confidence and let's go for it."
Barcelona boast the world's most in-form forward line in Lionel Messi, Luis Suarez and Neymar, who have scored a combined 91 goals between them this season. 
Despite this, Wenger is confident he has the defence capable of nullifying Barcelona's attacking threat that will allow them to secure a positive result to take to the Nou Camp on March 16.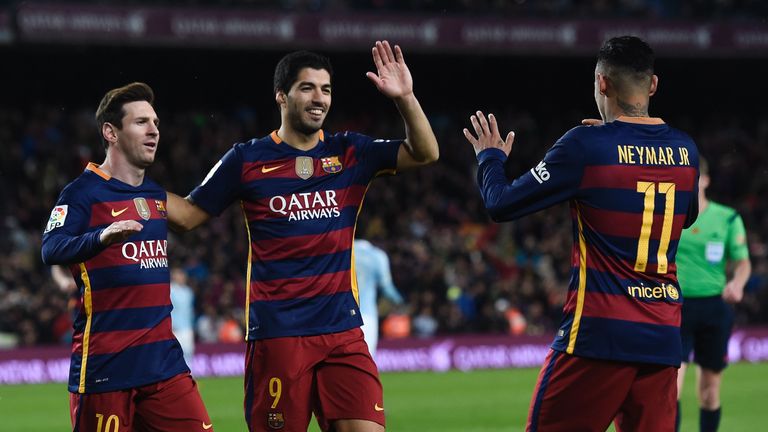 He added: "I know they have exceptional individual talent. The only way we can do it is collectively by being resilient, having a great solidarity and being intelligent as well.
"But let's not forget that we have a good defensive record and a great goalkeeper as well."
When asked whether he felt Barcelona have any weaknesses Arsenal could potentially exploit, Wenger said: "Of course, our world is not perfect. No team is perfect, they are not far from it, Barcelona, I must say. 
"But, we have to use every moment in the game where we have a chance to score. Against Hull we had 70 per cent possession and didn't make a lot of it, against Barcelona we will have much less of the ball and we'll have to make more of it."