Arsene Wenger insists confidence is not an issue at Arsenal
By Lyall Thomas and Gerard Brand
Last Updated: 14/03/16 11:38am
Arsene Wenger has slammed speculation over his future as Arsenal boss, insisting it is "becoming a farce".
Wenger reacted to yet more questions from journalists after his side were dumped out of the FA Cup quarter-finals with a 2-1 defeat at home to Watford.
The loss was their fourth in six matches and followed a disappointing few weeks that saw them all but finished in the Champions League and drop eight points behind Premier League leaders Leicester.
But Wenger said: "What is going on at the moment is very, very difficult to take for the players, but judge us at the end of the season.
"We have come to the end of a very, very long run in the FA Cup, so it is very sad, but we want now to focus on the next game, which is always a big challenge and you are always in the middle of a drama.
"It is becoming a farce. We have lost a game. Arsenal has lost games before in history and we will lose again in the future. We will stick together and cope with it and prepare for the next one with complete belief.
We have lost a game. Arsenal has lost games before in history and we will lose again in the future.
Arsene Wenger
"Supporters stand behind the club and we want to fight until the end of the season for every single game. It is nothing to do with confidence. Of course the team have enough confidence."
The Gunners' 2-1 defeat was the first time they had lost in the competition in 37 months but Wenger thinks his side were good enough to beat Watford.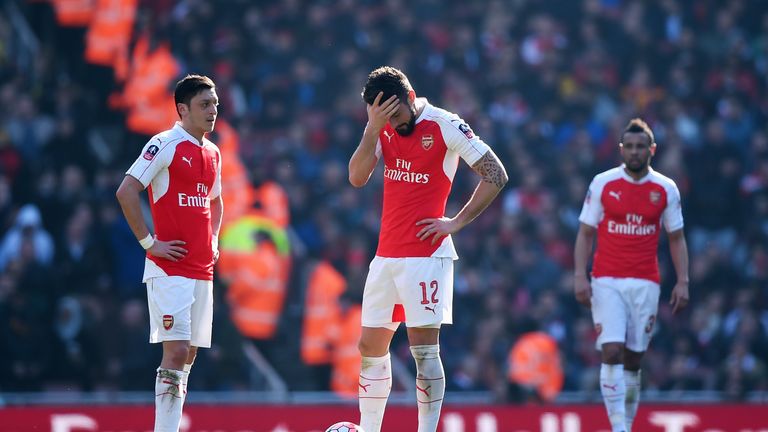 Wenger added: "They defended well, took their chances on the break. They were physically very strong and overall I think we had enough chances to win the game. It was difficult to understand why we didn't score, I want to watch it again.
"It is a typical cup game where a team comes and fights and takes their chances with us trying to score.
"Our long, long run in the FA Cup comes to an end and it is in a very sad way because I did not think we deserved to lose this game.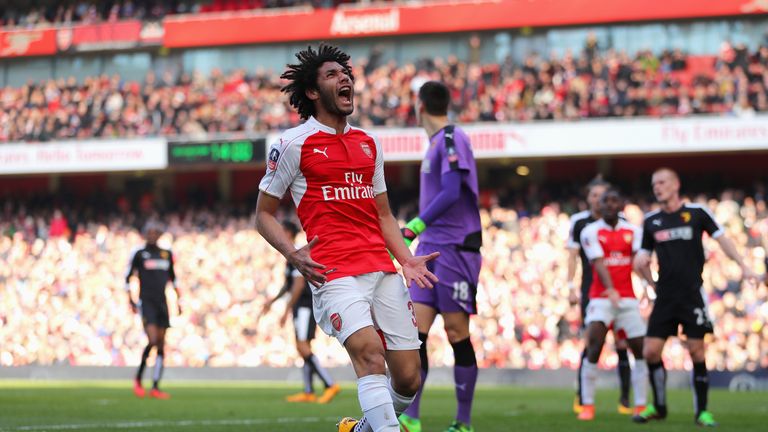 "We have to look at ourselves maybe on the first goal. The second goal was a fantastic shot and I felt it was a real cup game.
"We do not make enough of our possession in the final third. Watford is a team who is good on the break and they depend on Ighalo and [Troy] Deeney. The defence kept with them and overall we did not give many chances away."
Arsenal defender Gabriel could have been sent off by referee Andre Marriner in the first half for a tackle on Watford captain Deeney but the man in charge chose not to react and the Arsenal boss believes he made the right decision.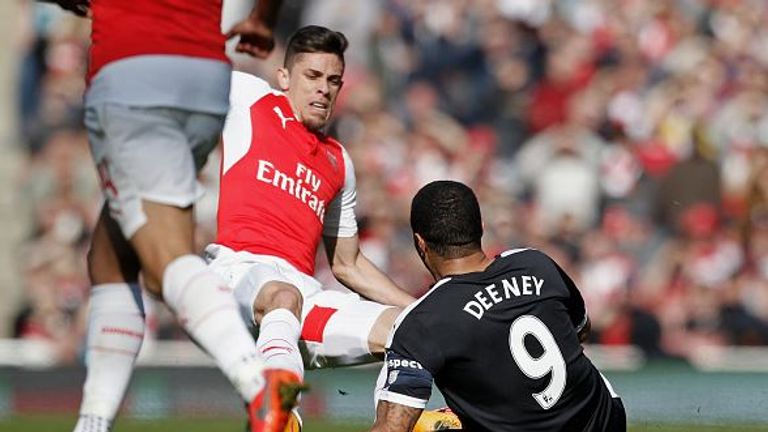 Wenger said: "It did not look to me that [Gabriel should have been sent off]. He won the ball, it looked to me Deeney as well [had both feet off the ground]. Both players went for the ball, Gabriel got there first, that is how it looked.
"Maybe if both feet were off the ground, I will have to look at it again."