Arsene Wenger says he always wanted to keep Theo Walcott
By Mark Crellin
Last Updated: 18/10/16 4:15pm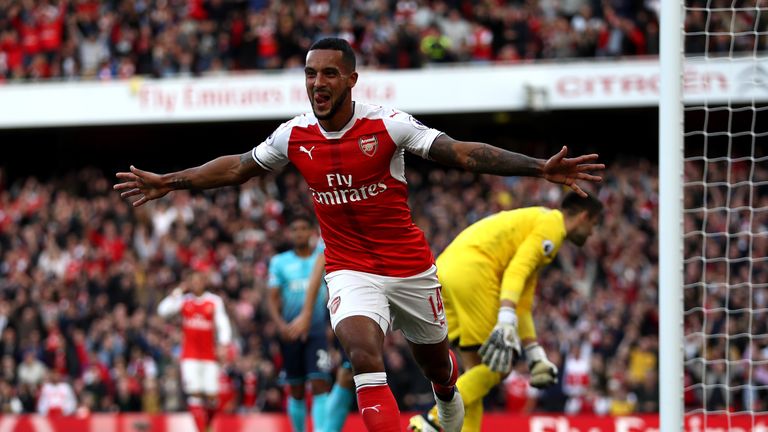 Arsene Wenger insists he did not contemplate selling Theo Walcott during the summer, despite a lacklustre 2015/16 campaign from the forward.
The Arsenal boss believes his side are now benefiting from a revitalised Walcott, who the Frenchman thinks is a "different player" this season.
Walcott only started 15 Premier League games last term, scoring five goals, and was left out of England's Euro 2016 squad.
He was subsequently linked with West Ham, among others, but ended up staying at the Emirates Stadium and has already matched last season's goal tally after a double against Swansea on Saturday.
Asked about the reported interest in Walcott over the summer, Wenger said: "Look, I haven't spoken to anybody because I was not ready to let him go. I always wanted to keep him.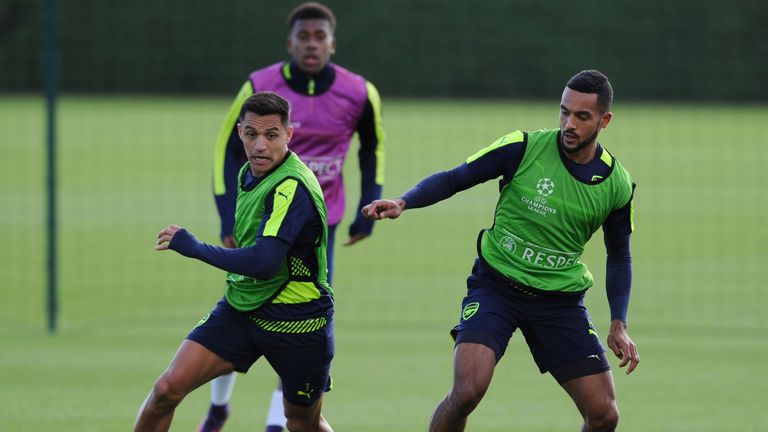 "What I've seen of him [this season] is that he lets the passion for the game come out of his body. That's what you want from him.
"I've felt that, since he's played with more freedom, maybe he lets his feelings come out a bit more and is less calculating: 'Can I do that or can I not do that?'
"He plays with more freedom and more desire. I think he has a less restricted attitude and that shows you that he is a completely different player."
Walcott may be rested on Wednesday night when Arsenal welcome Ludogorets in the Champions League but Wenger is adamant that he will be taking the Bulgarian champions seriously.
He added: "We play three home games this week [also Swansea and Middlesbrough in the Premier League] and in every single game we are maybe the favourites.
"But we have learned that, if you ease off a little, you are in trouble, because the difference between the teams is very small.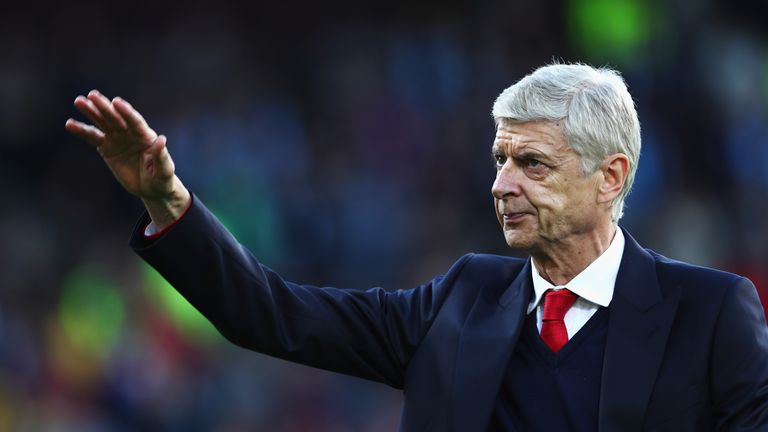 "Ludogorets have more Champions League experience now and I watched them against PSG [a 3-1 loss to the French champions] - they are a very good side."
The 3-2 win over Swansea took Arsenal level on points with Premier League leaders Manchester City and Wenger thinks a title bid is possible if they can maintain their consistency.
"It [the title race] is difficult to predict," said Wenger. "After eight games played, it's tight.
"That shows it's down to how we play in every game. We have to show we can be consistent.
"The team is focused and believes in what we do, these are good ingredients. Now we have to show the hunger and desire in every game."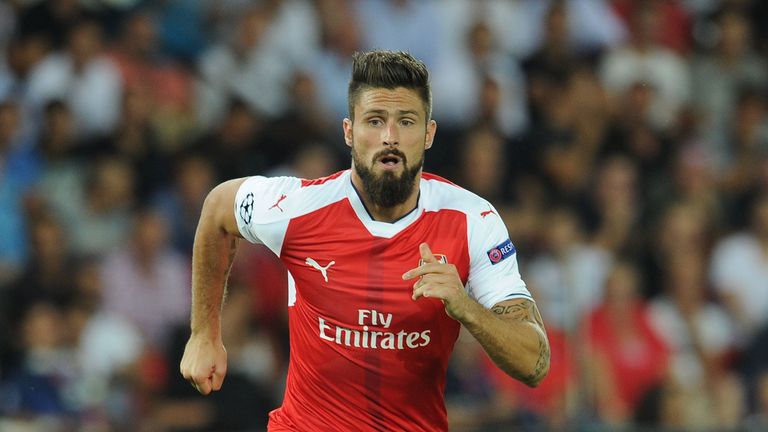 Midfielder Aaron Ramsey and forward Olivier Giroud will soon be back from injury to boost the Gunners' title push, although they will remain absent on Wednesday night.
"They continue their preparation because they've been out for a long time," said Wenger. "They need a real sharpening up now, they are not far away.
"I think you keep stability and you just look at winning the next game. We won six games in a row but it was not always the same team.
"At the moment I am just looking at how players recover, what is the next game and how can we win it.
"Everybody will contribute at different moments of the season. What looks permanent in October is completely revolutionised in December. Our target is to be successful together."
You can watch Chelsea v Man Utd, plus England's tour of Bangladesh and the US Grand Prix on Sky Sports. Upgrade now and enjoy six months at half price!