Kelly Smith, England women's record goalscorer, retires from professional football
Last Updated: 12/01/17 3:27pm
England women's record goalscorer Kelly Smith has retired from professional football.
Arsenal Ladies striker Smith, who scored 46 goals in 117 caps for England, announced the news on her website and said that she would be taking up a coaching role at the club.
The 38-year-old issued a statement praising the Gunners for helping her achieve her "childhood dream".
"Winning the 2016 FA Cup was the most glorious way to complete my career," she said.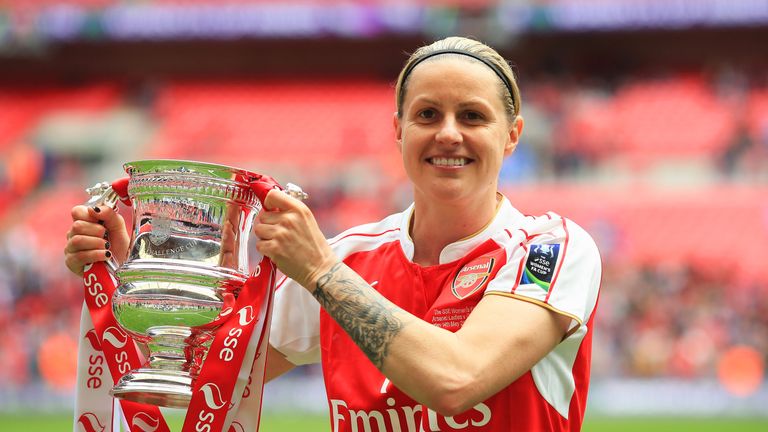 "It was always going to be tough for me to stop playing but I feel now is the right time. I'm formally announcing my retirement from football.
"I started at the age of eight playing on local boys' teams; I moved on to Watford Ladies; to Wembley Ladies; and then Arsenal Ladies. Along with the clubs I played for in the USA, I've gathered a treasure trove of lessons and memories.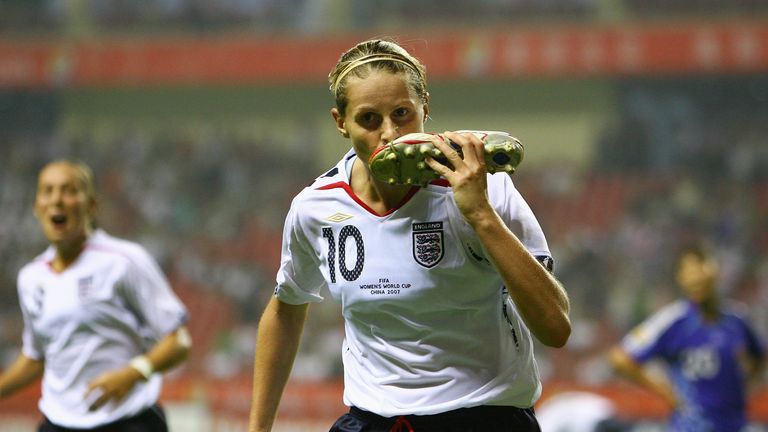 "My deepest thanks to everyone at Arsenal Football Club for making it possible for me to pursue my childhood dream: representing the club I grew up supporting.
"I am so proud to have been part of the Arsenal family for so many years, and prouder still to have contributed to its many successes and much silverware.
"I'm also grateful for the honour of playing with and against so many outstanding players worldwide."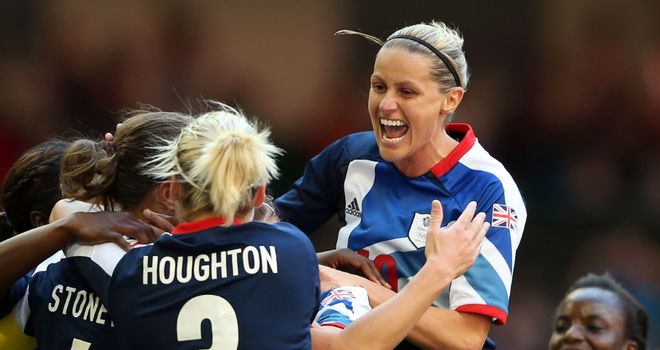 Smith has scored more goals in an England shirt than any other women's footballer, with only Wayne Rooney, Bobby Charlton and Gary Lineker ahead of her amongst England's male players.
"It was a dream of mine from a very young age to represent England and every time I did it it was a proud moment," she told Sky Sports News HQ.
"To be the leading [England Women's] goalscorer - I never set out to do that - but I was lucky enough to have some fantastic team-mates along the way for England and Arsenal and it wouldn't have been possible without any of them. 
"It wasn't until today after I made the announcement at 1pm that I realised the impact I've actually had. I've just gone out and played the game that I love but the response - all the messages and the tweets that I have had - has just been phenomenal.
"I never set out to become a role model but I guess I am within the women's game. I think I have helped develop it along the way and it's certainly in a better place now than when I started playing 20 years ago."