Alex Oxlade-Chamberlain concedes Arsenal have fallen short of 100 per cent in recent games
By Andy Charles
Last Updated: 18/04/17 11:58am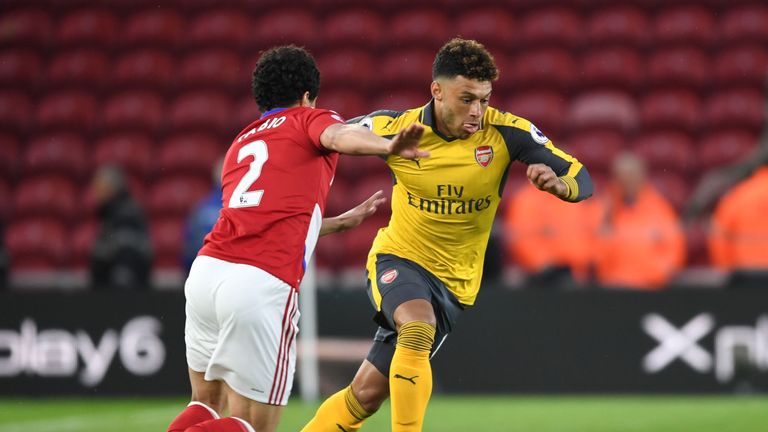 Alex Oxlade-Chamberlain was glad to see Arsenal back to winning ways on Easter Monday after admitting his side has simply "not been good enough" in recent weeks.
The Gunners claimed their first Premier League away win since January 14 when goals from Alexis Sanchez and Mesut Ozil saw them beat relegation-threatened Middlesbrough 2-1 in a tense encounter at the Riverside Stadium.
Arsenal's focus now turns to FA Cup matters, with their next game coming a semi-final against Manchester City at Wembley on Sunday, and Oxlade-Chamberlain hopes they can take the positives into that game and keep their hopes of a trophy alive.
They will then have to quickly switch their focus back to making up a seven-point gap on the top four with next week seeing them come up against champions Leicester City before a massive north London derby date with Tottenham at White Hart Lane, live on Sky Sports.
Oxlade-Chamberlain said: "What we've done previously in the last few games hasn't been good enough.
"We needed to take responsibility for that and we've done that this week between ourselves.
"We knew it didn't matter how we won, we needed to go out there and get back to the basics, and that's making sure that our commitment levels were right to play for this football club.
"It's a massive honour to play for a team like Arsenal. You've got to give it 100 per cent week in, week out, and maybe that had been slipping in the last few weeks.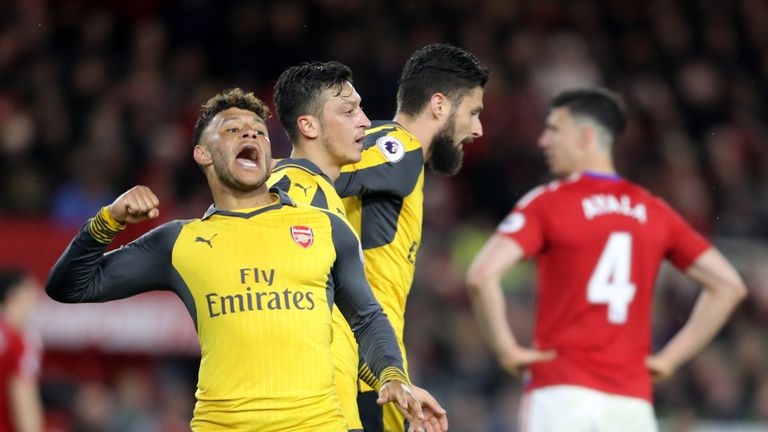 "That was the first thing we needed to get back to and we did that. The three points were massive.
"It's a massive club and that's one thing that as players it's an honour to play for. To see them [nearly 3,000 Arsenal fans] come all the way up here and support us after a tough time means everything and we need to keep fighting for them."