Arsene Wenger says Arsenal are back on track ahead of international break
By Peter Smith
Last Updated: 01/10/17 6:35pm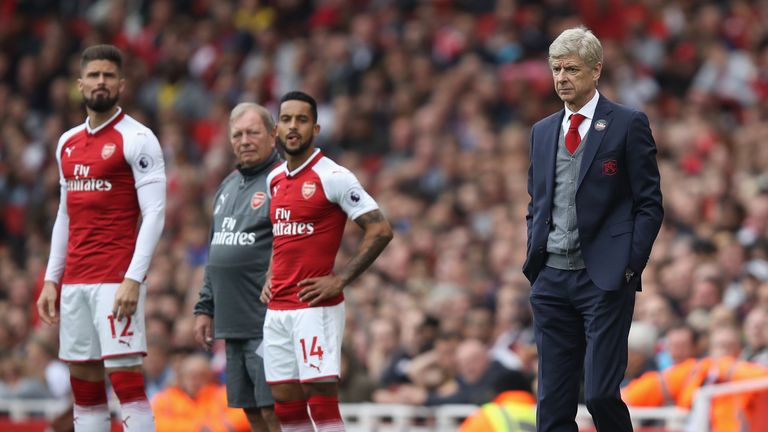 Arsene Wenger is pleased with the way Arsenal have responded from their early season setbacks to go into the second international break on the up.
The Gunners were reeling from a 1-0 defeat at Stoke and 4-0 thrashing at Liverpool ahead of the previous round of World Cup qualifiers but their comfortable 2-0 victory over Brighton on Sunday made it six wins from seven games in all competitions, plus a battling draw away to Chelsea, since the players returned from international duty.
The north London side are in a far better place a month on and Wenger - celebrating 21 years at the club - says Arsenal are back on track.
"We got what we wanted and just before the break," Wenger said, reflecting on Arsenal's win over Brighton, which came courtesy of goals from Nacho Monreal and Alex Iwobi. "Our last international break was a nightmare but this is one is a bit better.
"Yes, I would have loved to be able to continue to play but we cannot do anything about that. Let's hope the players come back in a good shape. I knew that after the game at Liverpool everybody did write us off. It just depends on us how much we respond.
"Nothing is permanent. You're not bad in a permanent way, if you can do something about it. You're not good in a permanent way, if you don't keep your urgency. We responded in a united way and we put some wins together and some good performances as well."
After seven games, Arsenal are six points behind impressive pacesetters Manchester City and Manchester United but just one point off Tottenham and level with Chelsea.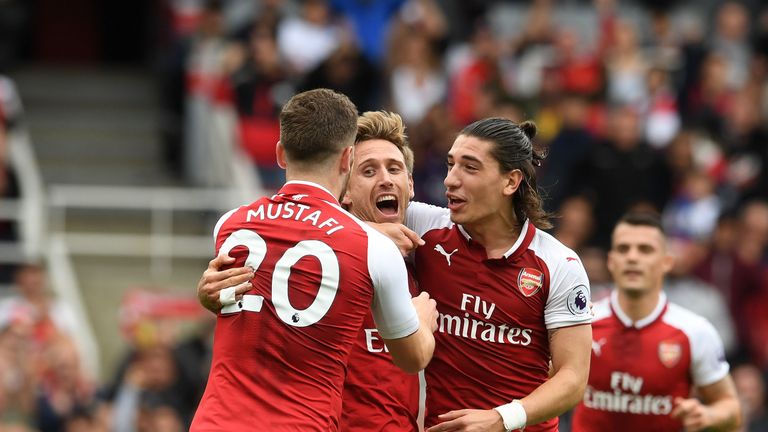 Wenger, though, says it is still too soon to be thinking about how the title race is shaping up.
"It's too early. Seven games played, 31 to go," he said. "Last year, after six games, Man City were top with 18 points. Let's not go to quick conclusions. [City] played outstanding yesterday [in their 1-0 win at Chelsea], but it's a long way to go."
Wenger also confirmed Laurent Koscielny (Achilles), Mesut Ozil (knee) and Danny Welbeck would be staying with the club during the international break as they work to return to full fitness.