Arsene Wenger like Maradona or Messi, Mauricio Pochettino says
By Stephen Turner
Last Updated: 05/03/16 3:05pm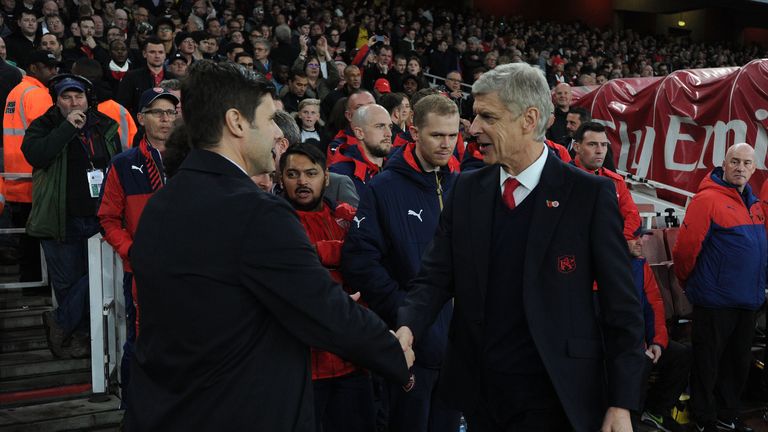 Mauricio Pochettino has called Arsene Wenger "a special person" ahead of Saturday's north London derby.
Wenger will lead Arsenal into his 48th game against Tottenham this weekend with both sides going for the Premier League title.
The Frenchman has famously seen off 11 permanent Spurs managers during his 19-and-a-half years in England, and Pochettino believes his opposite number's consistency brackets him with some of football's greatest names.
"It is about the special capacity that Alex Ferguson had and now Arsene Wenger," he said. "I don't know if the capacities of the managers has changed or football has changed, it's difficult to say.
"Maybe they are special people. Maybe Ferguson and Wenger are special people who are capable of keeping their job for so long. Maybe we aren't too special.
"It's like Diego Maradona or Lionel Messi. It's difficult for some players to appear every season like them, no?
"Maybe when we think of special people like Ferguson or Wenger, maybe it's not the clubs who are special, maybe the managers are special to keep their jobs."
Spurs were beaten at West Ham on Wednesday but are yet to lose successive games this season.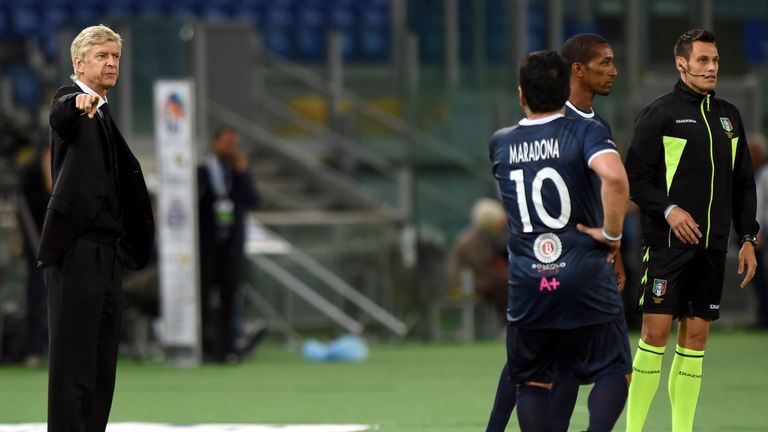 "We hope for the same, the same response," Pochettino said. "The players are okay. They are sad and disappointed for the last result but they know the competition doesn't stop.
"We need to be ready to compete again. We expect another tough game against Arsenal and we need full energy to win the game."