Harry Kane is Tottenham's Cristiano Ronaldo or Lionel Messi, says Hugo Lloris
Last Updated: 27/09/17 11:11pm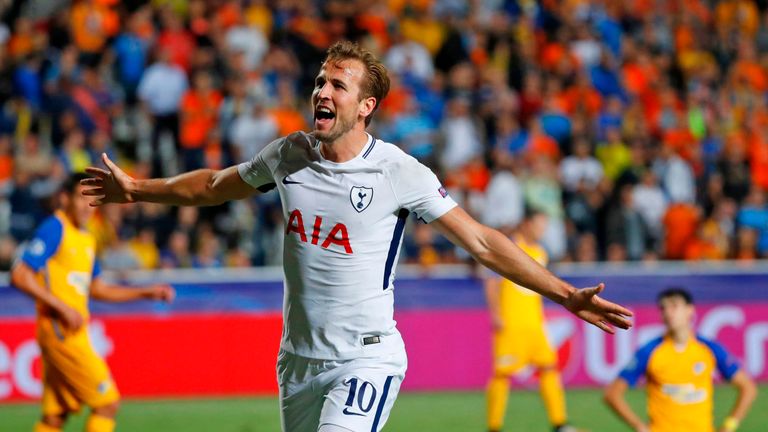 Hugo Lloris believes Harry Kane can fire Tottenham to glory with his goals just as Lionel Messi and Cristiano Ronaldo have done for Barcelona and Real Madrid.
Kane netted his sixth hat-trick of 2017 against Apoel Nicosia on Tuesday as Spurs came away with a 3-0 victory in their second Champions League group game.
The 24-year-old this term has three more goals more than Ronaldo and only trails Messi by one.
The England international boasts top spot in the Champions League goalscoring charts but his captain Lloris thinks he still has to prove himself on the European stage.
"In every big team, you have a big goalscorer. In Tottenham, it is Harry Kane," Lloris said.
"I think for him he has got a lot of things to prove in the Champions League. He shows his quality and skills at the moment.
"Five goals in two games is fantastic and hopefully he will carry on in the same way for him and the team. We are not surprised about Harry, we know his talent, his skills, his aptitude to score goals and important goals.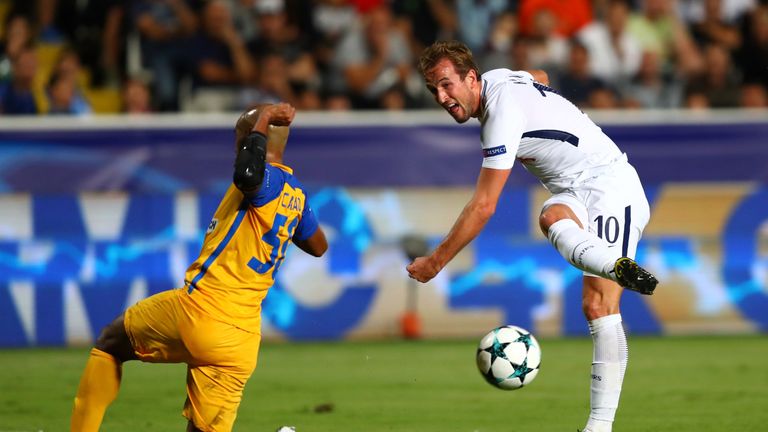 "He is our main player, like in top teams, in Real Madrid you have Ronaldo, in Barca you have Messi."
Lloris believes Kane's mindset sets him in good stead to become "one of the best".
"Give him time. The most important thing is he is exigent towards himself. Then, for sure, he will lead the national team, he will lead Tottenham," Lloris said.
"Ronaldo and Messi - they are from another galaxy but Harry has got so much potential to become one of the best. I am not worried - he is connected with the world, he is very calm, he is a hard worker and he is very ambitious.
"That is something very important in football. If you lose your personal ambition it can become difficult."
Kane could continue his impressive goalscoring form this weekend when Spurs travel to Huddersfield on Saturday, live on Sky Sports.