Premier League: Mauricio Pochettino compares Sergio Aguero with Mozart
Last Updated: 18/10/14 2:26pm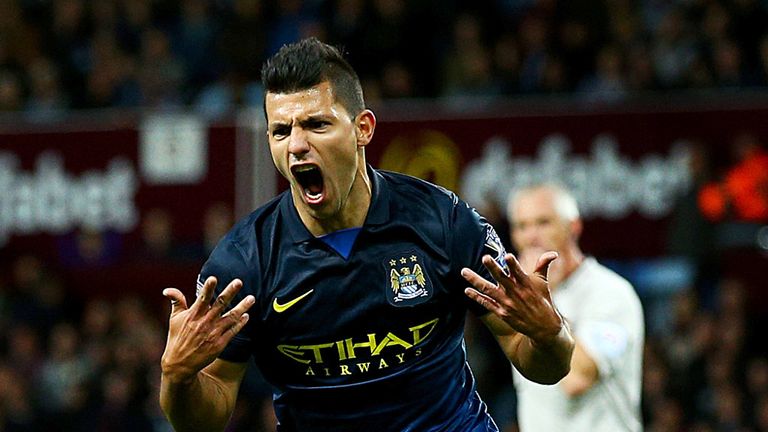 Tottenham manager Mauricio Pochettino has compared Sergio Aguero with composer Mozart as he prepares to take on "the best striker in the world" on Saturday.
Pochettino's Spurs team will be looking to preserve their unbeaten away record in the Premier League this season at Manchester City, but the Argentine is aware of the threat his compatriot poses as the spearhead for City's attack.
"When Aguero plays it's like classical music, he's unbelievable, the best striker in the world," said Pochettino.
"I think seriously, like Mozart. Mozart is positive and Beethoven is a little more crazy.
"For me he is the best. Lionel Messi is not a striker striker, Cristiano Ronaldo is not a striker striker, Aguero is a classical striker, he has everything a striker should have.
"I'm not biased, it's just because he's the best.
"But we need to make the game difficult to avoid him having the possibility to score against us."
Spurs must also limit the influence of Yaya Toure in City's midfield, although Pochettino's Espanyol side once did so against Barcelona.
"I think he's the best player in his position (in the Premier League)," Pochettino added.
"For me he is a great, great player. There are three or four or five like him in the world.
"We will try to stop him. I had a good experience in the derby in Spain, Espanyol v Barca, Toure was there on the pitch, and we at Espanyol won 2-1. It was good for us. That was positive."