Rafael Benitez at Newcastle: Echoes of Extremadura promotion?
By Adam Bate
Last Updated: 30/11/16 8:34am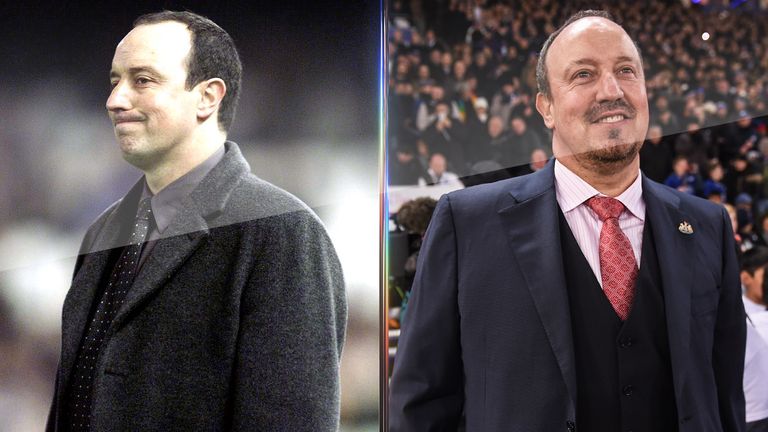 While some doubted Rafa Benitez's suitability to life in the second tier with Newcastle, it was his work at Extremadura in Spain that set him on the path to glory. Adam Bate speaks to Igor Gluscevic, the man whose goals fired Benitez's Extremadura to promotion in 1998, to find out how a Champions League winning coach learnt to cope down the divisions…
When Rafa Benitez took the job at Extremadura, his prospects weren't great. Sacked by Real Valladolid with the team bottom of La Liga having won only two games in 23, his subsequent posting at Osasuna had been no better - he departed with only one win in nine attempts.
Benitez's apprenticeship at Real Madrid still offered enough of a cachet to earn him another opportunity, but Extremadura were acting out of desperation rather than expectation when turning to the 37-year-old coach. Their first top-flight season had just ended in relegation.
Few anticipated they would be returning soon but Benitez took them back up. The skills he learnt that year helped him repeat the feat with Tenerife in 2001, which led to the Valencia job where he won La Liga twice before lifting the Champions League trophy with Liverpool.
But such thoughts were mere fantasy for Benitez when he turned up in the small town of Almendralejo. Back then it was not Fernando Torres, Gonzalo Higuain or Cristiano Ronaldo he was relying on to score the goals but Montenegrin forward Igor Gluscevic.
Having been signed from Vojvodina Novi Sad to help Extremadura in their inaugural La Liga campaign, Gluscevic had scored only twice. But the powerful striker was the least of Benitez's worries as he set about rebuilding the side - and their shattered confidence.
"It was a team that had gone down and we had a lot of problems to deal with as well," Gluscevic tells Sky Sports. "Not much was expected because the team wasn't very strong. Some important players had left and here was a young coach with a lot of work to do."
But hard work is what Benitez enjoys. Meticulous detail and precision planning are features of his coaching to this day. Newcastle fans are now familiar with the incessant note-taking, their players with the tactics work and dossiers. For Gluscevic and the rest, it was all new.
"He was so professional and he sought perfection," recalls Gluscevic. "He was very smart. We did a lot of strategic work from corners and free-kicks. It was something new to us. A guy who was very concentrated and strict. He made the rules. Everyone had to accept it.
"We really trained hard. In the sessions, it was repeat, repeat, repeat. It took time for the team to understand what he was trying to do. In the first months, it was changeable. We won some and lost some. But once we understood his ideas we just won everything."
Gluscevic, in particular, was a man transformed, enjoying the season of his life in front of goal. He'd told the club president that he would score 30 goals that year and those were the words with which he was introduced to his new manager in the dressing room.
Benitez wasn't sure what to make of that, but he did know how to make Gluscevic into a goal machine. "I was trying to do things in the wrong areas of the pitch," admits the striker. "I was trying to dribble past people 50 metres from the opposition goal.
"Benitez said: 'Igor, do you want to score 30 goals? Do you know where the goal is? Go there then.' He also taught me to stay between the posts. The work you do elsewhere looks nice but always stay between the two posts. He improved me a lot as a player."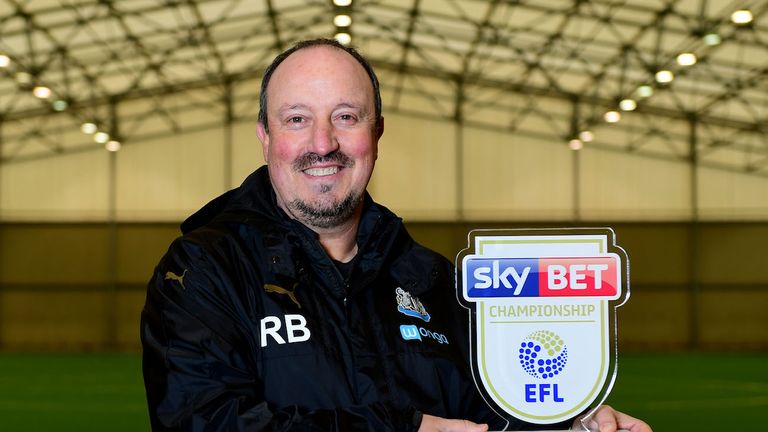 By October, Extremadura were flying. They beat Sevilla 3-0 at home with El Pais describing Gluscevic as a "physically strong but technically limited" player who had suddenly "entered a state of grace" in front of goal. "I scored all three," he remembers.
"There were people who were more expensive than me at that time but I got the chance because I was in form. In the end I got 24 in the league and a couple more in other competitions. I almost kept my promise!
"The day of the promotion I will always remember. We won away and Las Palmas lost at home. It was a fantastic day with everyone celebrating. It wasn't something people expected for Extremadura to win promotion back to the Primera Liga."
Perhaps that's the biggest difference between Extremadura and Newcastle. With highly-paid players and vast support, there is little surprise that the Magpies are top. Even so, some had wondered whether Benitez would be quick to adapt to life in the Championship.
Gluscevic just laughs. "Benitez understands football," he says. "He's one of the best coaches in the world. I was sure he'd be successful at Newcastle. This is not a surprise. He's a coach able to win the Champions League so why wouldn't he be able to win the Championship?"
He does not pretend to be an impartial observer. The relationship with Benitez endured beyond their time in Spain. It was Gluscevic who recommended his old Utrecht team-mate Dirk Kuyt to Liverpool before working as a scout for them for three years upon retirement.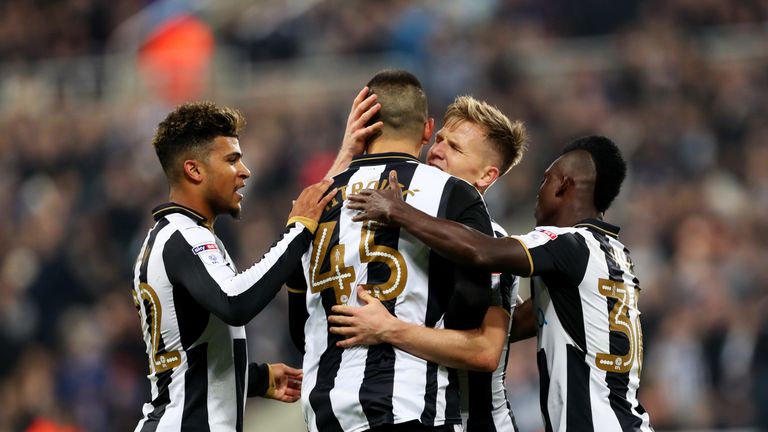 And yet, he does see parallels between that Extremadura team and this Newcastle one. For example, it was there that Benitez first appreciated the importance of squad rotation. As many as 21 players featured at least 10 times in that 1997/98 promotion campaign.
What's more, Newcastle also possess a strong striker from the Balkans. Aleksandar Mitrovic was born a little over 300 miles from Gluscevic across the Serbian border and after an up-and-down first season in the top flight he too is looking to repay the club's faith in him.
Five goals in nine games suggests he can do it and Gluscevic is backing him. "Whether it was me at Extremadura, all the players at Valencia, definitely Fernando Torres at Liverpool or now Aleksandar Mitrovic at Newcastle, he makes people better," he explains.
Anyone who listens will be helped by Rafa Benitez
Igor Gluscevic
"He was the coach who sent my career in another direction. It was definitely down to him." Now working as an agent, he is passing on what he picked up. "His advice has stayed in my mind for my whole career," he adds. "Even now I am repeating his words to young players.
"The question is whether you are open to listen or not open to listen. The people who are open to listen, he will make them much better. The people who are not able to listen, how can you help them? It's impossible. But anyone who listens will be helped by Rafa Benitez."
And maybe just maybe Rafa Benitez is being helped by the experience he picked up nearly two decades ago in turning around the fortunes of a team who'd just suffered relegation to guide them back to the top flight.
Upgrade to Sky Sports now and get 12 months half price. Hurry, offer ends December 4!